9th August 2014 | Sarah Algherbawi | Gaza, Occupied Palestine
Sarah Algherbawi is a Palestinian citizen who was born in Saudi Arabia in 1991 and now lives in the Gaza Strip. She finished her BSc degree in Business Administration at the Islamic University of Gaza, and now works as a media project coordinator.
It is extremely difficult to find a starting point when trying to write about martyrs. The death toll till is now 1898 people, including 433 children, 243 women, and 85 elderly, while the number of injured people is 9837.
They have left thousands of stories, and incurable pain, behind.


I'm Ibraheem Ismaeel Al-Ghoul. You can find me in the photo on the left. I had a twin brother. We lived together for nine months inside mom's womb and only ten days out.
I thought we'd also share our lives, play together, go to kindergarten, school, and university together, and have the same friends. I though we would be friends forever.
My twin was killed before we could even grow a little and see life outside.
I lost my other half, Mohammed.
My twin brother wasn't my only loss. I also lost my mother, my father and my older brother Wael. I'm so sorry I will never have the chance to know them, nor my two lovely sisters, Hanady and Asma'a – they were also killed.
My brothers and sisters were kept inside an ice cream freezer. You can see them in the photo on the right. There was no room for more dead people at the hospital.
There's no room for more pain either.
On Sunday, 3rd of August, the Al-Goul family lost 10 members, including Ibraheem's family and five members of his uncle's family.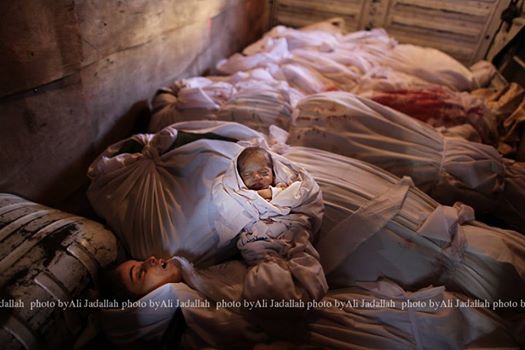 I'm Ramy Rayan. I had a mom and a dad who loved me like no other parents on earth did. I was their only son. They gave me everything. I was their life.
I also had a lovely wife and four children. My oldest child was only eight-years-old when I was killed. I was killed for doing my job. I did not hold a gun; all I had was my camera.
They didn't just steal my life; they stole the lives of a whole family. I died only once. I wonder how many times my poor family will die every day now that they have to live without me?
They will never forget. They will never forgive.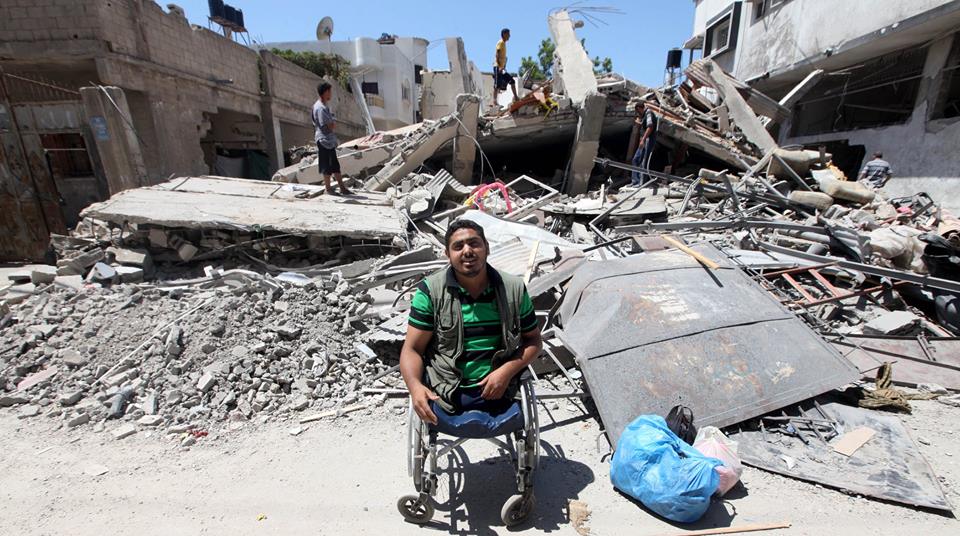 I'm Momen Qraiqeh, a Palestinian photo journalist, aged 27-years-old.
In 2008, I lost both my legs to Israeli air strikes while I was doing my job.
In 2014, I lost my house to the same enemy.
No one can predict what else they may lose.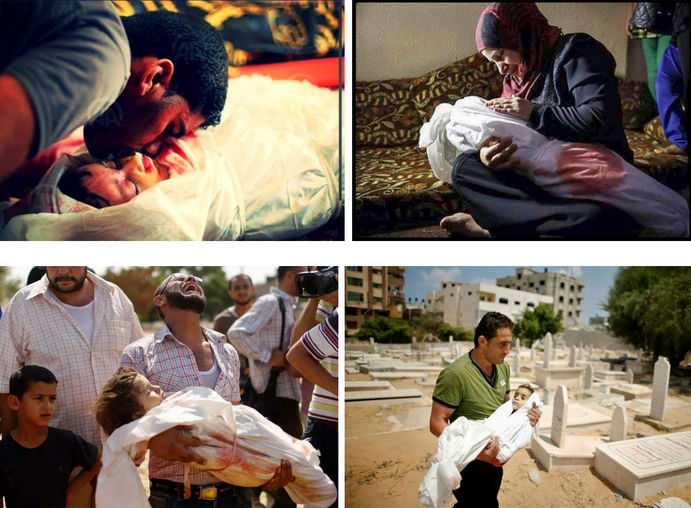 We all share the same pain. We all know and feel what loss means.
None of us can imagine how the rest of our lives, if it is even right to call this life, will be after this moment.
We lost the apples of our eyes. Our innocent, poor, and pure babies were killed with no guilt.
They loved life, but weren't given the chance to live. It was their simplest right, to live!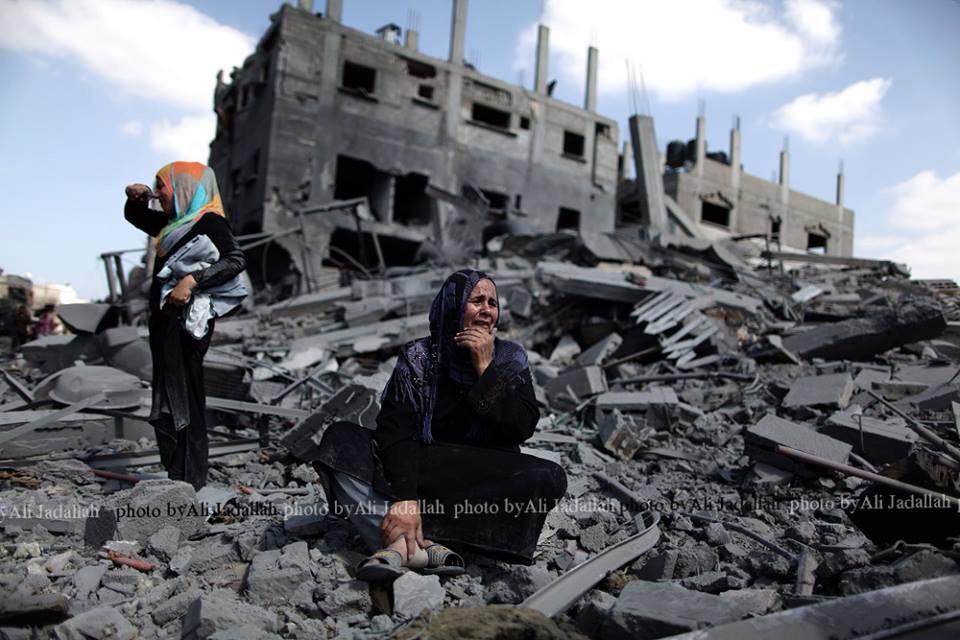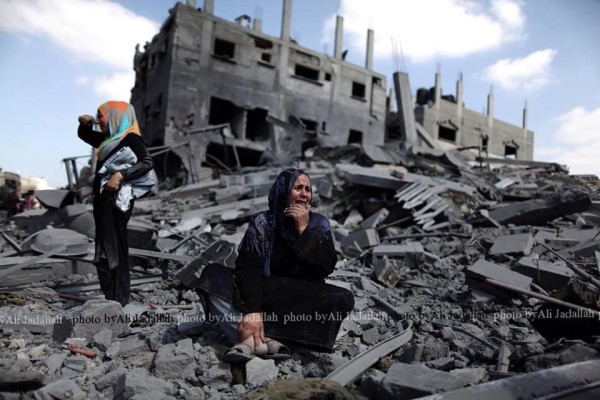 We had a house here.
We had a life, memories, joys and sorrows…all were completely buried under the wreckage. Everything was gone in a blink of an eye.
It takes time, health, and wealth to build a house. It takes so long to create the tiny details and build it up, to make every solid piece beat with life!
Many stories are now meaningless beyond the limits of this place. Many feelings won't be felt again, and many smells will be missed…
Nothing is left here but destruction, grief, and the unending smell of death.


This is my university.
I built my future here, and my friendships. I had the best times. It was my gateway to the world.
In this building I took many pictures with my friends at our graduation ceremony. I loved it as much as I love my friends.
It was beautiful, wasn't it?
Does it seem like a place where terrorism can be practiced? I suppose yes, the most dangerous type of terrorism is practiced here– knowledge building! Here we learned how to face the occupation with education and knowledge, and to make the world aware of who we are.
My words are my weapons!