Please donate for our work to continue through out 2013!
The International Solidarity Movement is stepping into its thirteenth year of solidarity with the Palestinian people. What started as a few activists participating in actions against the Israeli occupation has developed into a movement of constant growth and change.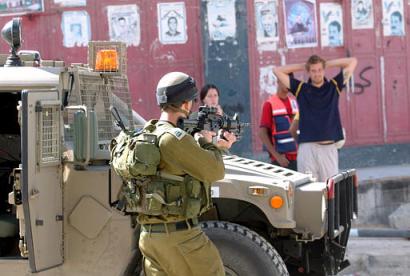 Despite our growth and change, our deep commitment to justice and freedom has remained constant. We remain dedicated to supporting Palestinians in popular resistance and acting as witnesses to the occupation and other crimes. This has all been made possible by the financial support of thousands of individuals like yourself.
Throughout the Gaza Strip, international activists have accompanied farmers at their request in the "kill zone" near the Israeli separation barrier. Israeli troops have fired tear gas and continue to use live ammunition against farmers accompanied by internationals. They frequently injure and kill farmers, workers, or children who go to school in areas near the fence. International activists have also accompanied fishermen being attacked in Palestinian territorial waters off the Gaza Strip. They have been some of the few to witness and produce regular reports on those abducted, injured and killed, as well as the destruction and confiscation of boats and fishing equipment.
Throughout 2012 we have continued to stand with Palestinians in the West Bank against unremitting settlement expansion and settler attacks. We have been invited by Palestinian communities to provide a constant international presence in areas at high risk of attack by the Israeli military and settlers, such as the home of the al-Daraghmah family on the road to the settlement of Ma'ale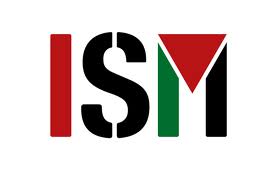 Levona in Khan al-Lubban, or in villages such as Burin and Asira al Qibliya near to the settlements of Itamar, Yizhar and Bracha as well as Susiya next to the settlement of the same name. We took part in the olive harvest and accompanied farmers to their fields for the 11th year in a row, working in high-risk areas where farmers are often attacked or refused the right to enter their lands. Our activists continue their presence in the firing zone 918 in the South Hebron Hills where eight villages are in eminent danger of demolition. We continue to take part each Friday in popular demonstrations organized by Palestinian communities against the theft of their lands and water resources in the villages of Bil'in, Kufr Qaddum, Nabi Saleh, and Nil'in.
In 2013, we are facing new challenges in our struggle against the isolation and displacement of the Palestinian people. We hope to expand our work in Gaza as well as continue expanding in the West Bank.
For our work to continue, we need your help. Please go to our web page and make a donation. Your contribution will go a long way in making sure all this can happen. Any amount is greatly appreciated.
In addition, please consider joining the ISM in 2013. Thank you.