12 February 2013 | International Solidarity Movement, Urif, Nablus, Occupied Palestine
UPDATE: All of those detained today have been released and the Brit who was pepper sprayed has been let out of hospital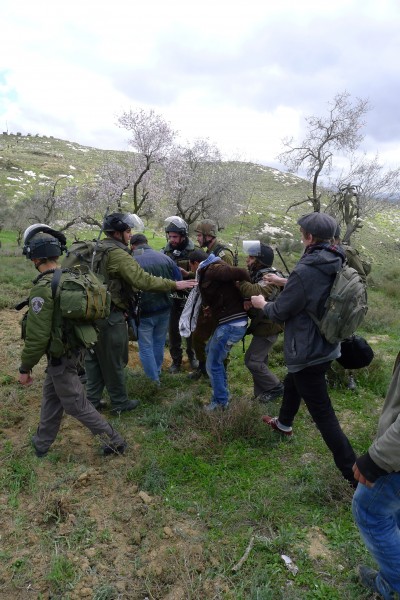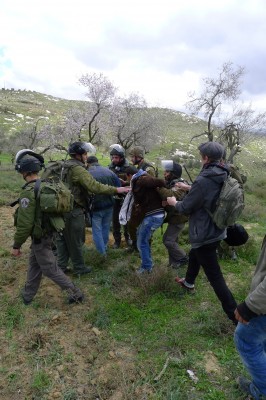 At around 11am this morning, a group of internationals including three volunteers from the Michigan Peace Team travelled to Urif in Nablus. They were attempting to assist in planting olive trees at the top of the village near the school, an area which has been the scene of much of the recent troubles in Urif.
Despite being nowhere near the illegal Israeli settlement, Yizhar, Israel forces have a constant presence on the hilltop.  One local resident said, "we always know when we are about to be attacked by settlers, because the army leave their position at the top of the hill".
On arrival activists were immediately approached by the Israeli Occupation Force who were asking for internationals' passports, the army then tried to arrest a Palestinian farmer.
The internationals tried to intervene but 6 including three from the Michigan Peace Team and 3 volunteers from the ISM were arrested. The three ISM activist currently in detention at the Ariel settlement are from America, Denmark and Finland; no Palestinians were arrested.
Two ISM volunteers were pepper sprayed which hospitalised one British volunteer.
Please stay posted for further updates.