2 June 2011 | International Solidarity Movement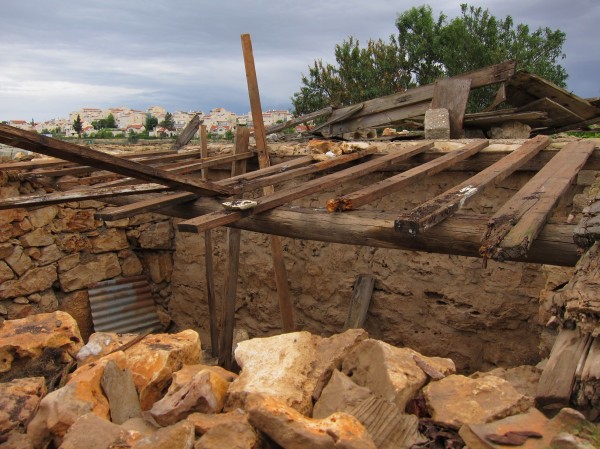 On the morning of Wednesday May 18th, Mohammed, arrived at his farm to find the roof of his farm buildings had been removed and the materials taken away from the property during the night. The farm is situated directly between Etzion settlement and a military police base, South of Bethlehem. The farm has been in Mohammed's family for generations. He and his brothers grow grapes on the land, and stay in the farm house at weekends and during the summer when the children don't need to go to school. A significant part of the farm land has previously been confiscated and part of it is now prohibited from being planted as it is close to the base.
There have been previous attacks on the farm with fertilizer and dead dogs dropped into the water source. Following this incident the well needed to be cleaned out and the water replaced. The family have been to the courts and have been given 10 days to replace the roof, otherwise it is viewed by the authorities as a new build, for which the rules are highly restrictive. Work is underway.