4 November 2009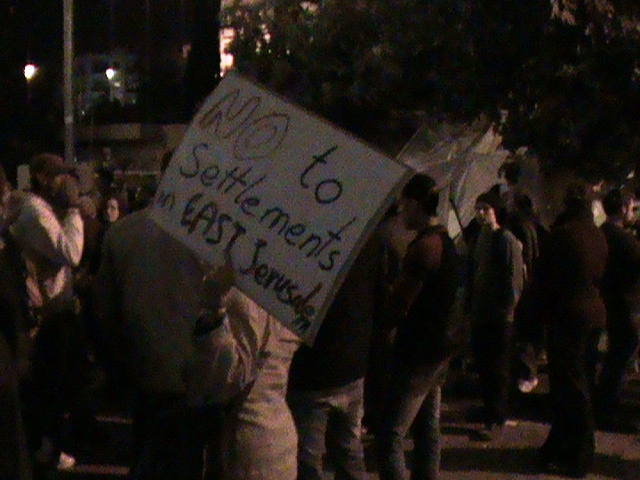 On Wednesday 4 November 2009, a vibrant demonstration was held in the Sheikh Jarrah neighbourhood of occupied East Jerusalem. The demonstration was organised as a protest against Jewish settlers taking over a Palestinian house in Sheikh Jarrah, belonging to the Al Kurd family, on the previous day. It was also a protest against the ongoing home confiscations, home demolitions, and evictions of Palestinian families in East Jerusalem.
The demonstration gathered about 150 demonstrators and was covered by a number of press reporters. In addition to Sheikh Jarrah families, participant organizations included Israeli activists such as Ta'ayush and Israeli Committee Against House Demolitions, and international activists such as the International Solidarity Movement, Michigan Peace Team, and Ecumenical Accompaniment Programme in Palestine and Israel.
Heavily armed Israeli police officers observed the demonstration but did not intervene to stop it, unlike their action on 26 October when a gathering of about 50 people in the same location triggered the police to violently disperse the crowd and arrest 4 persons.