At 12pm on Friday 5th December, approximately 100 residents of Nablus came out to protest against the settler rampage that saw Palestinians attacked in their cars and homes throughout the West Bank, following the eviction of one settler-occupied house in Hebron.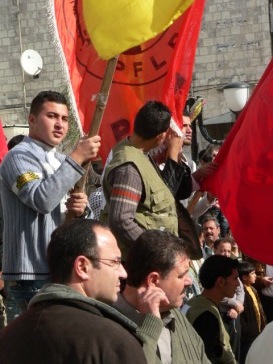 Organised by the Nablus municipality, a coalition of political parties and a variety of Nablus-based associations, the demonstration took over the city centre, calling for Palestinians to take a stand against the onslaught of settler attacks. Speakers from various parties called for unity amongst Palestinians, from the West Bank to Gaza; from the camps to the villages, in the face of the inaction of the Israeli authorities to quell the rampage. As one speaker from the Popular Front for the Liberation of Palestine said "Now settlers and soldiers declare their true face about their feelings for Palestinian people".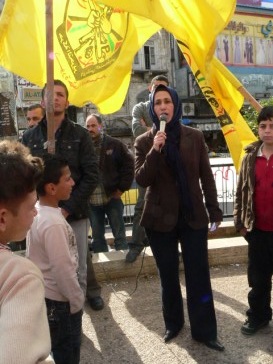 Speakers called for Palestinian leadership to cease all negotiations with Israel, and for all Palestinian political parties to stand together in this, ending the divisions in Palestinian politics. A number of speakers also spoke about the possibility of third Intifada against settlers, and against the Israeli occupation. This echoes statements made earlier by the mayor of Nablus, who stated for news agencies that "If the Israeli military do not succeed to stop the settlers' violence, then we will call on the Palestinian residents to go out on the streets and fight back".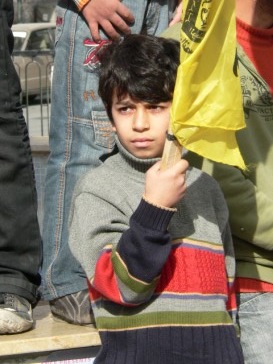 The demonstration was a defiant refusal to be intimidated by this recent spate of attacks, no matter how brutal. As Dr. Najat Abu Baker, a Palestinian MP, stated "This is our land. We will stay and the settlers will be the ones to leave".