28th December 2008, Hebron
On Sunday 28th December at mid-day, the people of Hebron continued their demonstrations in solidarity with Gaza. Around 300 participants gathered in Ain Sara and walked in the direction of the city centre and the old market.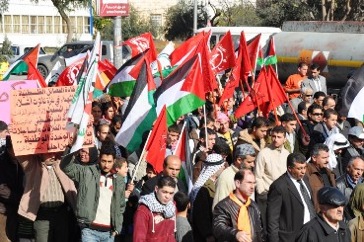 When the demonstration reached the old city, Israeli soldiers started shooting live ammunition from the checkpoint in Bab al-Baladiya and from three parked jeeps.
At least three people were severely hurt. Muhammad Jaber 17 year old was shot in the head near the Ibrahim Mosque from 200 meters distance with live
ammunition.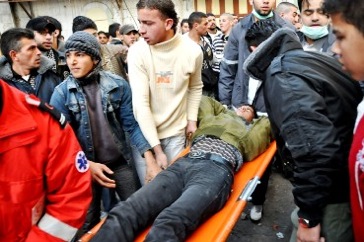 Muhammad Ja'aberi, 20 years old, was shot in the thigh.
The Israeli soldiers' reactions towards the demonstrators mark an escalation in the violence used by the Israeli Occupation Forces (IOF).
Two weeks ago, 14 year old boy Ya'qub Al-Qasrawi was left brain-dead by the IOF with a rubber-coated steel bullet outside his home in al-Karantina neighborhood, he was brought to the Hadassah hospital in Jerusalem.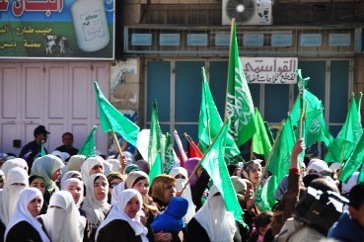 Near Bani Na'im, outside Hebron, around 50 people gathered on Sunday in a demonstration of sympathy with the people of Gaza. A settler from a nearby outpost shot one of the demonstrators Muhammad Tarahya, 19 years old, in the thigh. He was taken to hospital in Hebron for treatment.