27th December 2008
Students from Hebron University gathered at 11:45 Saturday in a spontaneous march in show of sympathy and solidarity with the people of Gaza.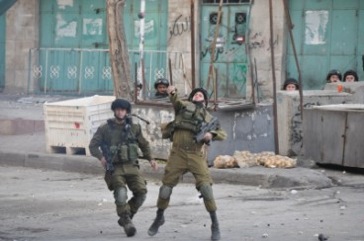 When they reached the Manara many more people joined the demonstration, mainly from Al-Quds Open University and the Polytechnic University. Around 500 demonstrators were carrying banners asking for an Arab and international reaction towards Israel's crimes. They chanted "Gaza we are coming" and "We are with you".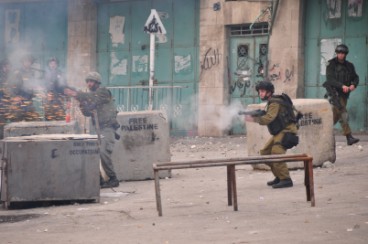 A big group of the demonstrators moved on in the direction of Bab Azawie to confront the Israeli soldiers at Checkpoint 56. They reached the checkpoint around 1pm and the popular resistance continued until sunset.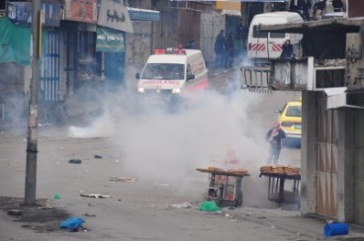 The Israeli Occupation Forces (IOF) responded violently to the demonstrators by shooting huge amounts of teargas cannisters, rubber-coated steal bullets and sound grenades directly at the crowd.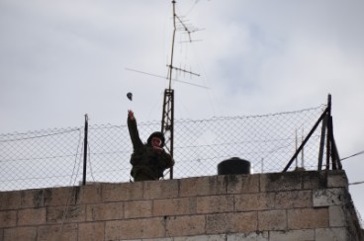 Five soldiers occupied a roof top next to the checkpoint and 15 soldiers hid behind concrete blocks from where they could easily shoot at the demonstrators.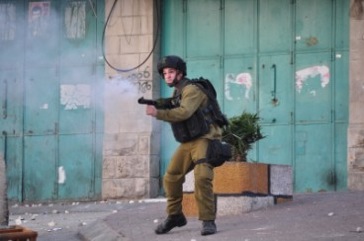 Fifty people were treated in hospital for gas inhalation or being directly hit by gas cannisters. An international solidarity activist hit by a canister shot directly at her, fracturing her toe.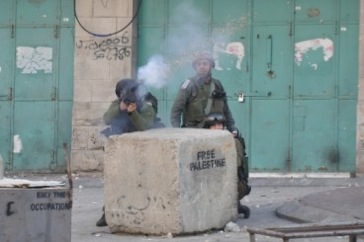 14 years old Ya'qub Al-Qasrawi was shot in the head by the same soldiers only two weeks ago. He could not be saved by the doctors at Hadasa ain el Karem and was declared brain-dead from his head wound.