On the morning of October 25th, two Palestinian farmers from Burin arrived in their fields to harvest olives only to discover their farming equipment and one olive tree burnt by settlers from the illegal Israeli settlement of Bracha.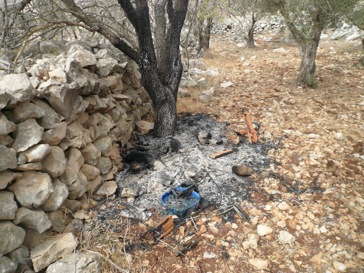 A total of 10 buckets, 7 tarps, 3 ladders, and one olive tree were burnt by 9 settlers – 3 women and 6 males. The settlers were still present and 4 were armed as Palestinian farmers boldly continued their work, first alone, then accompanied by international activists. The Israeli settlers kept a presence on a nearby hilltop overlooking the farmers throughout the day. Palestinian farmers have been subject to intimidation, property damage and physical attacks during the annual olive harvest season when trying to harvest their crops.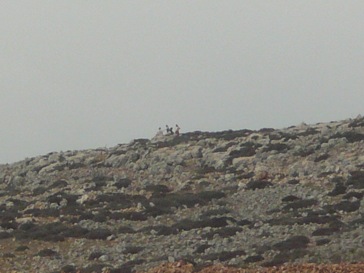 Burin, a village just outside of Nablus, is sandwiched between the illegal Israeli settlements of Bracha and Yitzhar and has suffered numerous terrorist attacks from the nearby residents of the settlements. Activists also witnessed the presence of a further tent construction, expanding the scope of the settlement further, illegal under both Israeli and International law.