On Sunday 14 September settlers from the Itamar settlement near the Palestinian village of Awarta, Nablus, burned and destroyed 70 dunums of land (between 6-10% of their harvest) with approximately 400 olive tree's, vital to the livelihood of the village.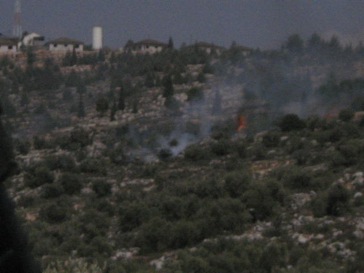 In the morning settlers set fire to tree's belonging to Awarta village destroying trees. They then came back in the evening and repeated the attack. At 23:30 on Sunday evening Assad Abdul Kareem spotted 4 settlers from the Itamar settlement descending the hill towards the village and set further fires on the land. This was also spotted by 2 local Nablusi from Balata camp in the area collecting steel. They reported the attack to the army.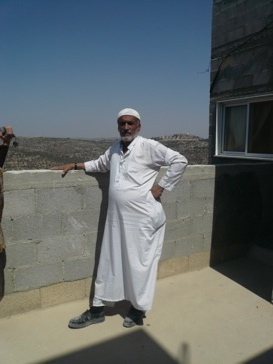 Mandour Dawish and Hanni Darawshi from Awarta village took photos of the settlers and the fires. While doing this the army arrived and detained the 2 men for 2 hours and wiped the photos from one camera. They were unaware that the men had two cameras. The army did nothing to prevent the fire despite witness's statements and photographs of the settler attack.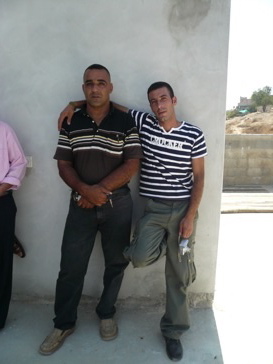 Awarta village is at the base one of the many expanding and aggressive settlement, illegal under international law. The olive tree's are vital to the villages' economy and 10,000 dunums fall near the settlement where it is forbidden for Palestinian farmers to get to their land to harvest or tend to the tree's. Just 2 months ago settlers attacked a farmer and stole his donkey while he was attending his trees in the area.