On the 5th of July, Palestinian farmer Medhat Abu Karsheh, 30 years old, was attacked on his land by armed settlers from the illegal outpost of Asaeel, south of Hebron.
Abu Kersheh was kidnapped and bound to a pole for several hours in the burning sun next to the outpost. Settlers brutally battered him and according to witnesses threw hot water over him.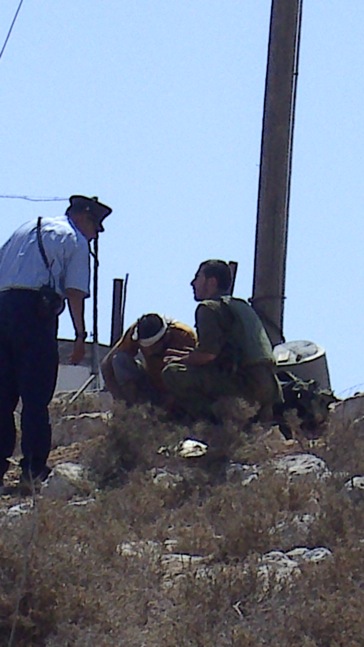 Around 10 am international and Israeli human rights activists arrived to the illegal outpost Asaeel finding the Palestinian farmer Medhat Abu Karsheh from the village Samoa tied to a pole. The kidnapping and the abuse started approximately two hours earlier. Medhat was taken by the settlers while trying to stop a fire they started on his land. The military refused to release Abu Karsheh or let any Palestinian or activist come closer than 20 meters. The military claimed that the armed settlers would use violence if the military released the Palestinian or let anyone come close to him. While being held next to the pole one settler once again attacked and kicked Abu Karsheh although several soldiers were surrounding him (see video).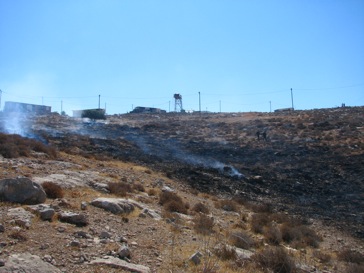 The police arrested one Palestinian farmer after complaints from the settlers. An ambulance arrived and took Abu Karsheh to hospital before the military announced the area as a closed military zone.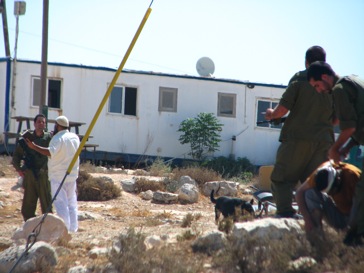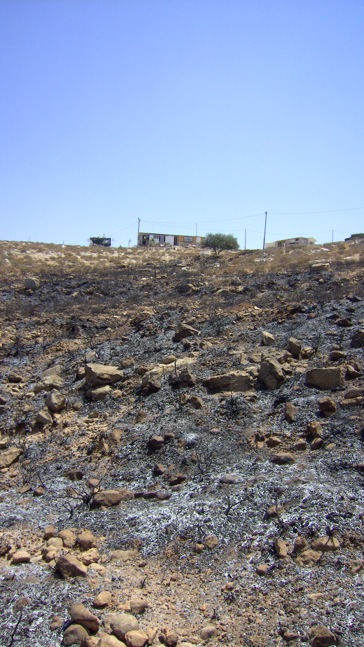 Farmers in this area constantly live under threaten from violent settlers. On the 9th June, six masked Jewish settlers from the nearby outpost of Havat Ya'ir, armed with automatic weapons and cudgels, attacked a small group of Palestinians, mainly women, in their tent village in the Susiya location of the South Hebron Hills.