Prevention of Demolition of Centre for Autistic and Special Need Children in East Jerusalem
from ICAHD, 29 April 2007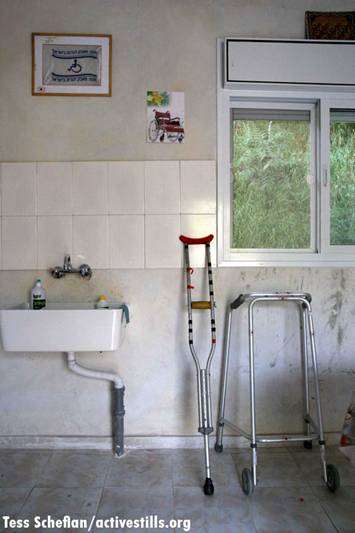 The Jerusalem Municipality is planning, during the coming days, to demolish a building in Wadi Joz in East Jerusalem which is used by the Iyat amuta, (an amuta for the advance of children with special needs) and the amuta Kochavey Jerusalem. The prevention of the demolition will help the children and families of a particularly vulnerable sector of the community which is in very real need for urgent help.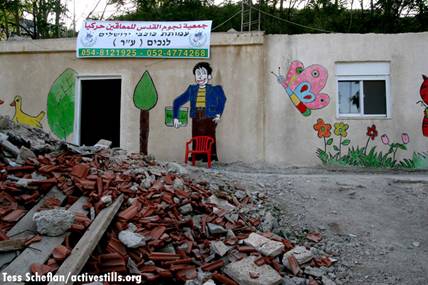 From Monday, April 30, onwards, activists will be present at the centre's site in Wadi Joz to try to prevent the demolition. In order to get there, go to Wadi Joz, in Suwani, after the wholesale market continue straight down, 50 metres, to the entrance to the industrial area, and then turn right onto a rough track and you will see the centre (Palestinian public transport goes to that area from nearby Damascus Gate). The centre is within walking distance of Augusta Victoria and the Hebrew University.
The demolition is being carried out according to the final decision of the district court. The centre hosts children for two week special stays, and is an afternoon daycare centre. It is important to state that all special education schools in the east of the city are located in the Wadi Joz area, near the centre's address. This is something which affects access and transport to the centre. The Iyat amuta searched for a long time for a suitable premises for the school, but didn't manage to find such a place, because of the scarcity of available buildings and the sky-high rents charged in the area. At the premises of the centre they already undertook various alterations and renovations to serve the children's special needs and are involved in ongoing work there for that end. Iyat is the only service provider in the entire East Jerusalem area providing for the special needs and therapy for autistic children, handicapped or challenged children and on many occasions has to refuse to accept any more children for treatment, with all the anguish that is involved in such refusal.
For further information, contact:
Abdul Rahman, from Iyat: 0548-121 925
Shai Haim (ICAHD): 0506-986 964
Meir Margalit (ICAHD): 0544 345 503
www.icahd.org