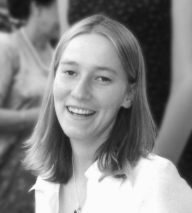 The International Solidarity Movement Support Group in Northern California invites you to join us at the third annual Rachel Corrie Memorial.
We will celebrate the life of Rachel Corrie, a 23-year-old ISM volunteer who was killed by an Israeli soldier while nonviolently resisting the demolition of a Palestinian home in the Gaza Strip in Palestine. The event will also honor victims of violence everywhere and those unjustly imprisoned. Its objective is to raise awareness to and make connections between various global and domestic issues of social justice particularly the issue of Palestine.
Remembering Rachel Corrie
Thursday, March 16th 7:00pm
Malonga Casquelourd Center for the Arts
(formerly the Alice Arts Center) at 1428 Alice Street (cross street 14th), Oakland
(near 12th Street Bart, see Map)
Suggested Donation: $10-$20
See below for speakers and performers.
This event is accessible for disabled persons in wheelchairs.
There will also be ASL interpretation for the hearing impaired.
Speakers: Huwaida Arraf, Dolores Huerta, Maria Labossiere, Todd Chretien,
Kiilu Nyasha, Mary Jean Robertson.
Performers: Dennis Kyne, Stephen Kent, Ras K' Dee, Lorene Zouzounis, Andrea Prichett, Dave Welsh, Dabke Dance Troup,
Speakers:

Huwaida Arraf
Huwaida is a cofounder of the International Solidarity Movement.
Huwaida Arraf is a first generation Palestinian-American. She was born and raised in Detroit, MI. She received her undergraduate degree from the University of Michigan in 1998 with majors in Political Science, Arabic and Hebrew & Judaic Studies. Huwaida spent her junior year abroad, studying at the Hebrew University in Jerusalem – the only Arab on the program. After graduation, she worked for the Arab American Institute to promote the rights of Arab-Americans. In 2000, Huwaida became a Program Coordinator in Jerusalem with Seeds of Peace – an American-based non-profit organization focused on working with youth from regions of conflict, including the Middle East, Cyprus and the Balkans.
Huwaida left Seeds of Peace after becoming involved in active resistance to the Israeli occupation forces and policies. With other Palestinian and international activists, she co-founded the International Solidarity Movement in April, 2001. Huwaida has been arrested over a dozen times over the past four years by the Israeli military for nonviolent protest in the Occupied Palestinian Territories. In addition, Huwaida co-edited Peace under Fire (2004), a collection of personal accounts of ISM volunteers published by Verso Books.
Huwaida is married to fellow human rights activist, Adam Shapiro.

Dolores Huerta
Dolores C. Huerta is the co-founder and First Vice President Emeritus of the United Farm Workers of America, AFL-CIO ("UFW"). The mother of 11 children, 14 grandchildren and four great-grandchildren, Dolores has played a major roll in the American civil rights movement.
Dolores Huerta is one the century's most powerful and respected labor movement leaders. Huerta left teaching and co-founded the United Farm Workers with Cesar Chavez in 1962: "I quit because I couldn't stand seeing kids come to class hungry and needing shoes. I thought I could do more by organizing farm workers than by trying to teach their hungry children."
The United Farm Workers movement has been an inspiration for millions with their use of creative, active nonviolence in advancing the cause of justice for working people around the world.
See More
Maria Labossiere
Organizer with the Haiti Action Committee
The Haiti Action Committee is a San Francisco Bay Area-based network of activists in the USA who have supported the Haitian struggle for democracy since 1991.
More.

Todd Chretien
Todd helped author and organized Proposition I in San Francisco (the College Not Combat initiative) that passed with 60% of the vote on November 8. He has also been involved in union organizing with the Cesar Chavez Student Center at San Francisco State University for SEUI 790. He is currently running for the U.S. Senate on the Green Party ticket.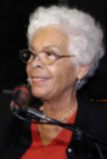 Kiilu Nyasha
Black Panther veteran, Kiilu Nyasha has been in the liberation struggle for Blacks and all oppressed people most of her life. She is a long time supporter of political prisoners and a death penalty abolitionist. An revolutionary internationalist, Kiilu has actively supported Palestinians' right to self-determination for decades, using her oratory and journalistic skills to tell the truth about Palestine and the ongoing Israeli occupation. Kiilu was heard regularly on Pacifica's KPFA beginning in 1983, when she was a commentator for "Traffic Jam," and later as a programmer with Freedom Is a Constant Struggle from 1991 through 1995. After "Freedom…" was cancelled on KPFA, Kiilu took it to S.F. Liberation Radio and Free Radio Berkeley, micro radio.
More recently, she hosted the biweekly, "Connecting the Dots on KPOO," a Black listener-sponsored radio station in San Francisco.
Currently, Kiilu free lances for KPFA and KPOO, and writes for the San Francisco Bay View, a national Black newspaper.
Mary Jean Robertson
Mary Jean Robertson is Cherokee, Choctaw, Hessian, Scottish, and "who knows what else". Mary hosts Voices of the Native Nation on KPOO 89.5 FM. Over the years she has interviewed the likes of Dennis Banks, Floyd Redcrow Westerman, Bill Wahpepah, Janet McCloud, Mary and Carrie Dann, Phillip Deer, and Leonard Peltier for the show.
Performers:


Dennis Kyne
Dennis Kyne is a military veteran who served for fifteen years in the US Army, and over a year on the front lines of Gulf War I as a battlefield medic. He has seen first-hand the effects of Depleted Uranium weapons and PB Tablets. Dennis is tired of hearing "Support the Troops," a phrase, he says, has lost all sense of sincerity.
After an honorable discharge in 2003, Dennis devoted his life to Support the Truth. Today Dennis travels the country describing his first-hand military experience, and educating young Americans about the ill effects of Depleted Uranium.
Dennis Kyne advocates for veterans of American wars, and for current military personnel, who are treated as tools and guinea pigs both home and abroad.
He has recently released a Rock CD, I'm not resisting.
"This CD is jam packed with powerful eye opening messages and good music to back it all up. It does not get any more sincere than this. That was the intention of Kyne all along, to carry a message to his fellow man while rocking your soul every step of the way." -Keith Hannaleck

Stephen Kent
A master didjeridu player, multi-instrumentalist and composer, Stephen Kent has been involved with a number of eclectic musical projects in both Europe and the USA.
"…merging spirituality and the modern world…[Kent is] a true future primitive…doing Worldbeat in the most expansive sense possible." Brad Balfour – The New Review of Records More….
Ras K' Dee
Ras K' Dee is a Native American Hip Hop Artist. He has recently released the album "Street Prison" To hear some of his music, go here.
Lorene Zouzounis
Lorene is a Palestinian poet and committed peacemaker. Zarou-Zouzounis was born in Ramallah Palestine and left her homeland with her family in 1964. She has been writing poetry since the age of 13 and has poems published in many poetry anthologies including Food For Our Grandmothers ;South End Press; The Poetry of Arab Women, Interlink Publishing Group; War After War-Review #5; City Lights ,San Francisco; The Space Between Our Footsteps; Simon & Schuster. She also self-published a book of poems entitled Inquire Within in 1987, and her forthcoming book of poems will be entitled Faces. Zarou-Zouzounis also teaches children's writing workshops and has been reading her poetry at book stores, libraries, universities and many cultural and political events since the mid 80's.
Andrea Prichett
Andrea is a folk singer with the folk trio Rebecca Riots. She is also a founding activist with the group Copwatch, and has volunteered with the International Solidarity Movement in Palestine.
Sponsors of the Rachel Corrie Event
American-Arab Anti-Discrimination Committee-San Francisco, Bay Area Women in Black, Breaking the Silence, Christian Peacemaker Teams, Copwatch, Corpwatch, Faculty For Israeli-Palestinian Peace (FFIPP), Friends of Deir Ibzia, Global Exchange, Haiti Action Committee, International Socialist Organizing, Jewish Voice for Peace, Jews for a Free Palestine, KPFA 94.1FM, KPOO 89.5 FM, Labor Committee for Peace & Justice, Middle East Children's Alliance, Peninsula Peace and Justice Center, Not In Our Name, Palestinian American Congress, Rebuilding Alliance, SUSTAIN, Students for Justice in Palestine, Veterans for Peace.