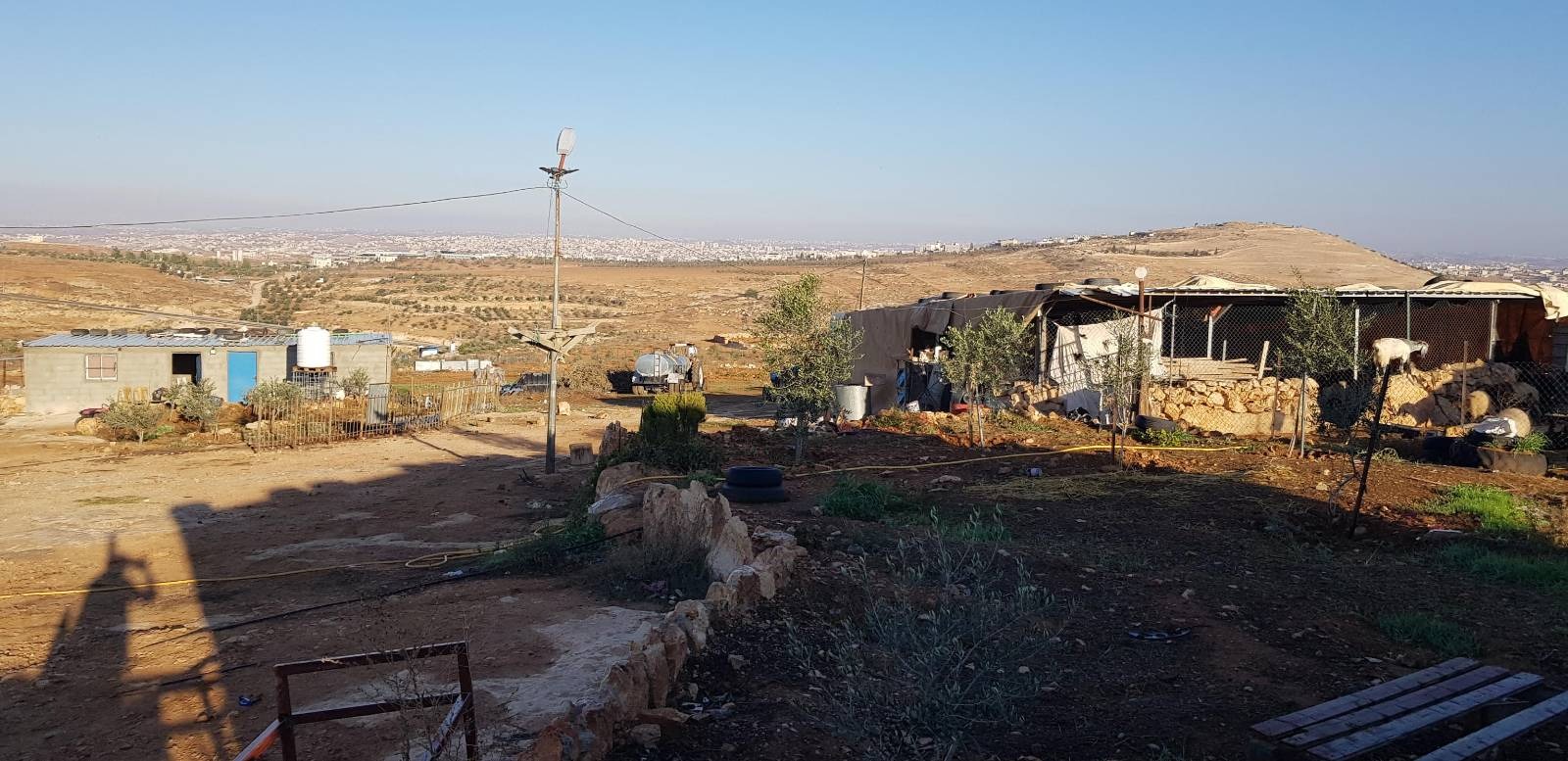 16 November 2023 | International Solidarity Movement | Masafer Yatta
Shi'b Al Butm is a village on the side of one of the South Hebron Hills. It is  home to 18 Palestinian families with an illegal Israeli settlement close by, and a settler outpost sprouted by the main settlement even closer, very near the houses at the top end of the village.
When we arrived last night, the yellowish shine of the settlement lights looked too near for comfort. The white lights of the the Palestinian town of Yatta were far more distant. A modern settler road stretches along the other side of the village, cutting through the rolling hills and cutting Shi'b Al Butm off from Yatta.
Our host and his family were sitting around a massive burning log of an olive tree trunk, with tea and coffee repeatedly making the rounds. When the settlers' drone went up in the night sky, we knew that they were keeping an eye on us and reminding us of their presence.
There was some movement in the direction of the outpost. Night sounds are obvious to those who lived there all their lives, but not to us unfamiliar with the area.
The consensus was that it was likely to be the settlers removing the tent nearest to the village houses. Why do that in the middle of the night? Israeli solidarity activists told us that a tour of the settlements was organised for the next day to show their peaceful nature and idyllic nature and having a tent as a sign of outpost extension on the verge of a Palestinian village could not be a part of that gaslighting tour.
The host and his sons told us that they would be staying awake in shifts through the night and we made a rota for us internationals to keep them company. A Los Angeles Times journalist, spending the night in the village, also joined the vigil.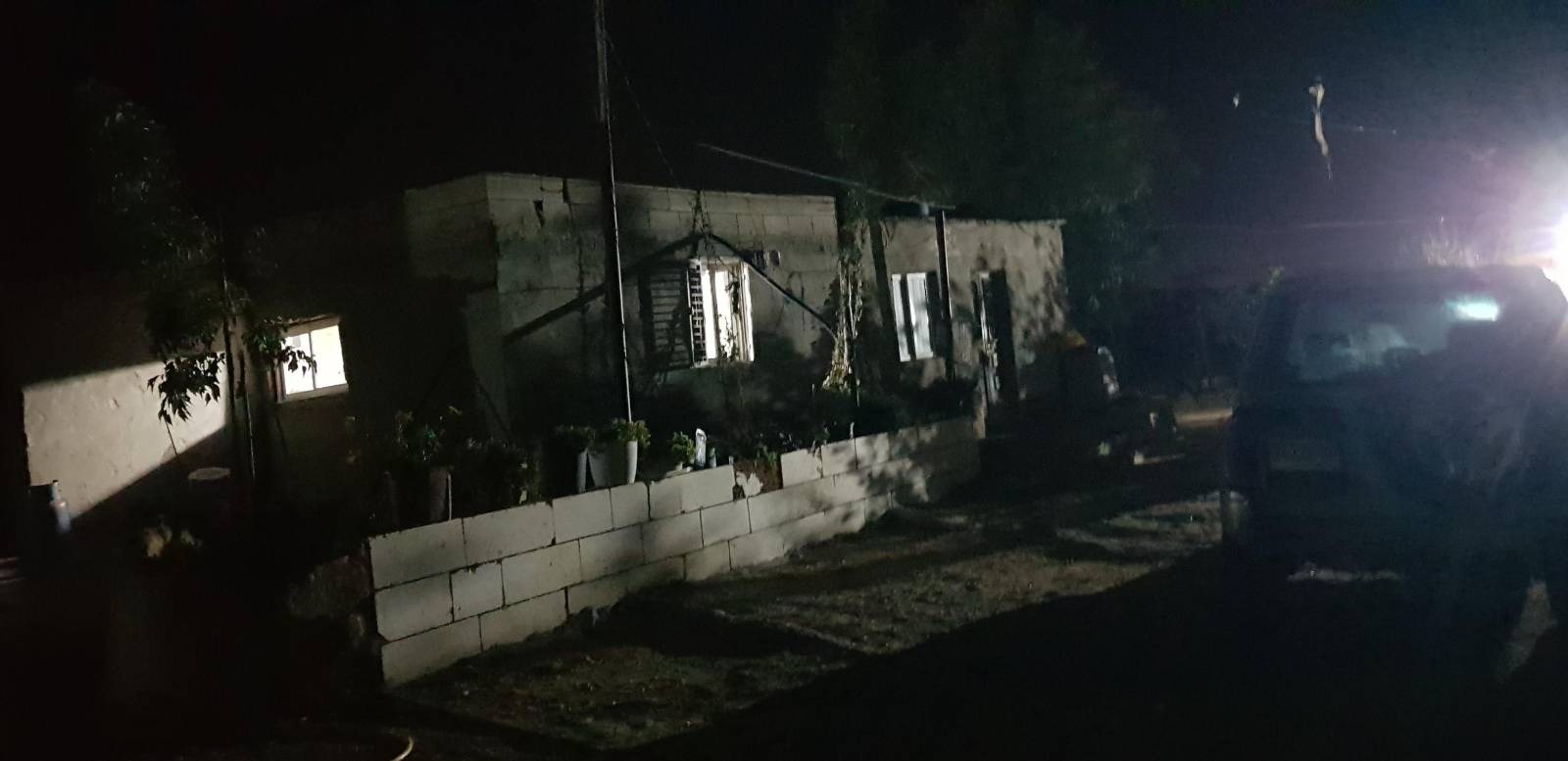 During my night shift, all noises were a cause for alert.  Our host and his son again and again getting up, listening hard and shining a torch to make sure that there are no unwanted visitors. Then the dogs would start barking and our host's son would venture in the dark to see what excited them.
Luckily the night was quiet, but with several men of the house hardly sleeping a wink. The idea was that they would all catch up on their sleep after the morning prayer.
An Israeli woman activist who spends lots of time in the area, staying in different villages, told me that the setters always come from the outpost just above the village. Last time, a few days ago, they came and told the entire village population to leave or they would kill them. But the villagers were not planning to leave, nor were they going to be caught asleep.
The Israeli activist said that that was the third in the wave of attacks since the start of the war on Gaza, with the previous ones ending in the entire contents of one home bring wrecked, flour spilled all over, flower pots smashed and a duck and chicken killed. She quoted the cynical remark of a villager: "Now that Palestinian lives don't matter anymore, can someone at least try to protect the lives of animals?"