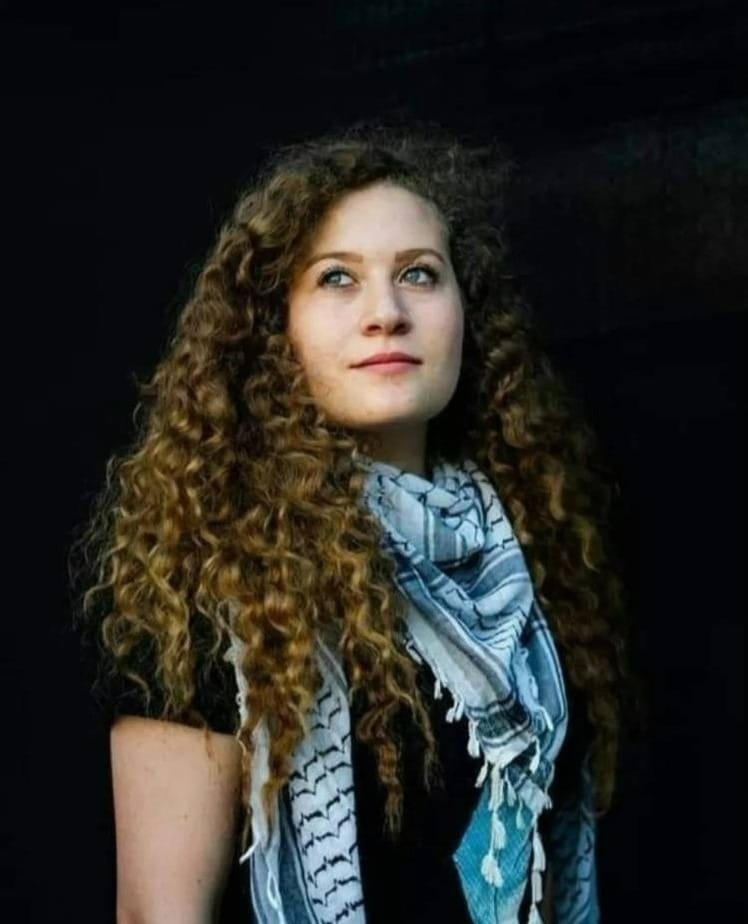 6 November 2023 | International Solidarity Movement | International Women's Peace Service 
Prominent Palestinian activist, Ahed Tamimi, was arrested in her home in the village of Nabi Saleh near Ramallah, in the early hours of today, November 6.
Following the 22-year-old's arrest, right-wing Israeli media allied with occupation forces and Israeli far-right politicians issued violent calls for her to be punished and her home demolished.
According to initial reports, she was arrested for incitement after her phone was hacked. Her house was ransacked during the arrest, and it is alleged that the soldiers threatened to come back and arrest the rest of her family.
Ahed's father Bassem was arrested over a week ago at the checkpoint between Ramallah and Nabi Saleh while he was returning home from work. The grounds for his arrest and his location are still not known.
Israel's far-right Security Minister Itamar Ben-Gvir, posted on Twitter this morning praising the soldiers who carried out the arrest. He accused Ahed of having published a social media post supporting the Nazis, sparking a deluge of hateful calls for her assassination and torture.
Ahed's mother has denied that her daughter wrote the post she is accused of writing. The soldiers who invaded her home, shared a photo of Ahed as she was taken from her bed, accompanied by deriding comments.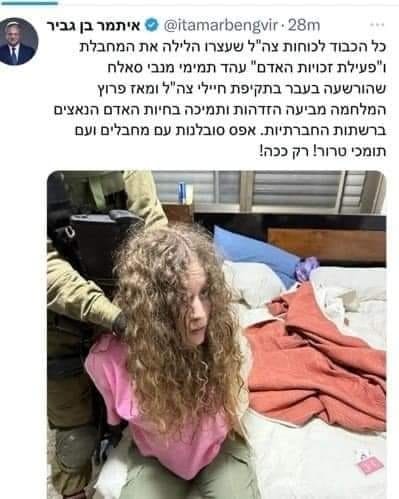 Ahed became well known in 2017 after she was detained for slapping a soldier in a video that went viral. The then 16-year-old said she had hit the soldier after seeing her young cousin shot in the head with a rubber coated steel bullet earlier that day. Ahed was freed in July 2018 after serving eight months in Israeli jail.
Nabi Saleh is a small village of about 600 inhabitants, who have become famous for their peaceful weekly protests against the usurpation of springs on their land by the nearby illegal Halamish settlers.
The protests started in 2010 and were banned by the occupation military in 2016. International Women's Peace Service (IWPS) teams regularly attended and reported from Nabi Saleh protests over the years together with other international and Israeli activists.
Nabi Saleh is to this day a symbol of brave and uncompromising resistance to the occupation and they have paid a heavy price for that. Six of their young men had their lives cut short by the Israeli occupiers including a two-year-old Mohammad Tamimi (picture below) who was killed in June this year by the spray of Israeli soldiers' bullets, which also injured his father.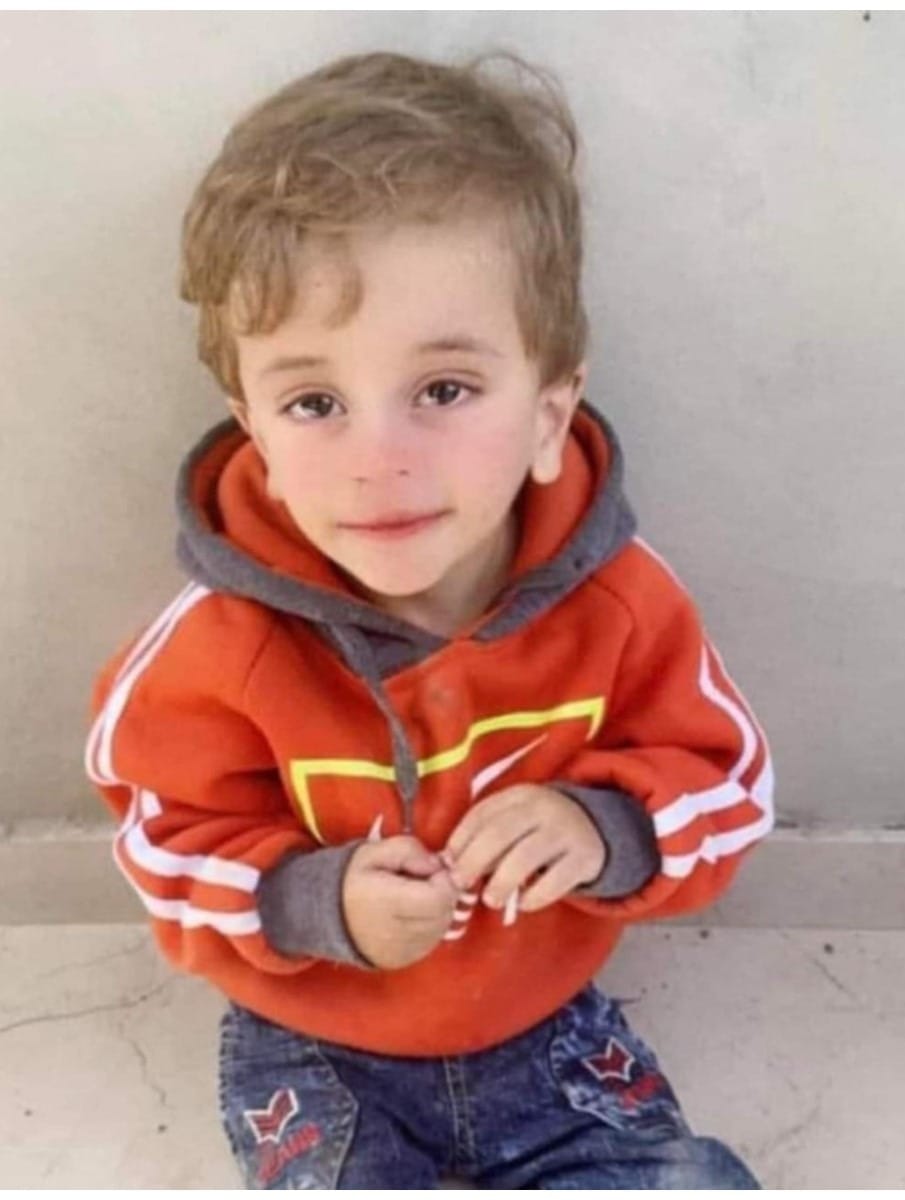 What happened this morning in Nabi Saleh is a part of Israel's brutal campaign against Palestinians, including a genocidal attack on the population of Gaza and the reign of terror across the occupied West Bank and East Jerusalem.
Since 7 October, Israeli soldiers and settlers have killed more than 150 Palestinians, made daily arrests of around 100 people and put the West Bank into a near-total lockdown, severely restricting peoples' movements.