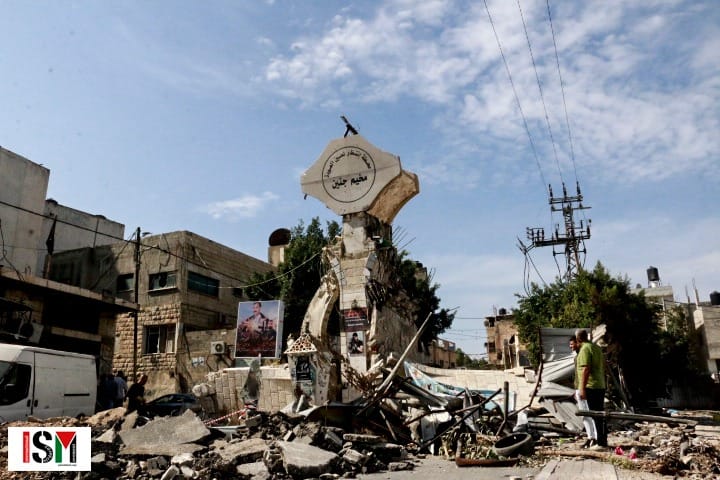 1 November 2023 | Jenin | International Solidarity Movement
By Diana Khwaelid
On Sunday, October 29, a huge column of military vehicles stormed the city of Jenin in an overnight raid, killing four Palestinians, and destroying a monument for Jenin's martyrs.
Israeli soldiers invaded the city's Jenin camp at 12.30am, accompanied by an armed Caterpiller bulldozer (D), as part of the occupation army's ongoing campaign of arrests of young Palestinians in the camp.
After failing to make arrests, the occupation forces destroyed and demolished the memorial monument of the camp, bearing photos and names of Palestinian martyrs killed by Israeli soldiers in Jenin.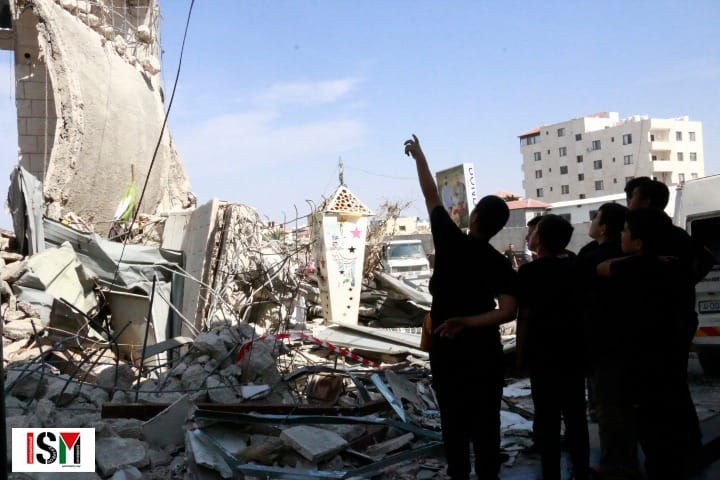 According to the Palestinian Ministry of Health, four Palestinians were killed during the invasion of the camp, and five other young people were injured. Two are in serious and unstable conditions.
We report the name of three of the martyrs: Amir Shabrawi, 25, Nourse Bejawi, 27, Musa Jabarna, 23.
During the raid, the Israeli Occupation Forces (IOF) also bulldozed and destroyed all the main roads leading to the camp.
The floor of a residential building was blown to pieces and set on fire. The Grand Mosque in Jenin camp was also invaded and vandalised.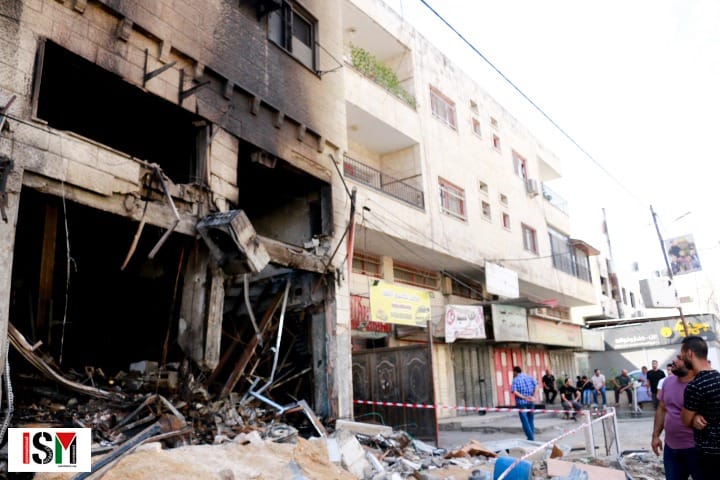 Eyewitnesses said that the occupation forces, especially Israeli snipers, were firing indiscriminately at civilian cars in the camp and at buildings, residential houses, and the mosque.
Mahmoud Abu Issam – one of the camp residents – said that the destruction witnessed by the residents of the Jenin camp is only a fraction of that experienced by Palestinians in Gaza. "No matter what happens, we will remain strong and steadfast and we will not give up," he said.
Hundreds of Palestinians have been burying the bodies of the four Palestinian martyrs since Sunday morning.
The death toll of martyrs in the West Bank keeps rising, and it has now reached more than 120 since the start of the war on Gaza.