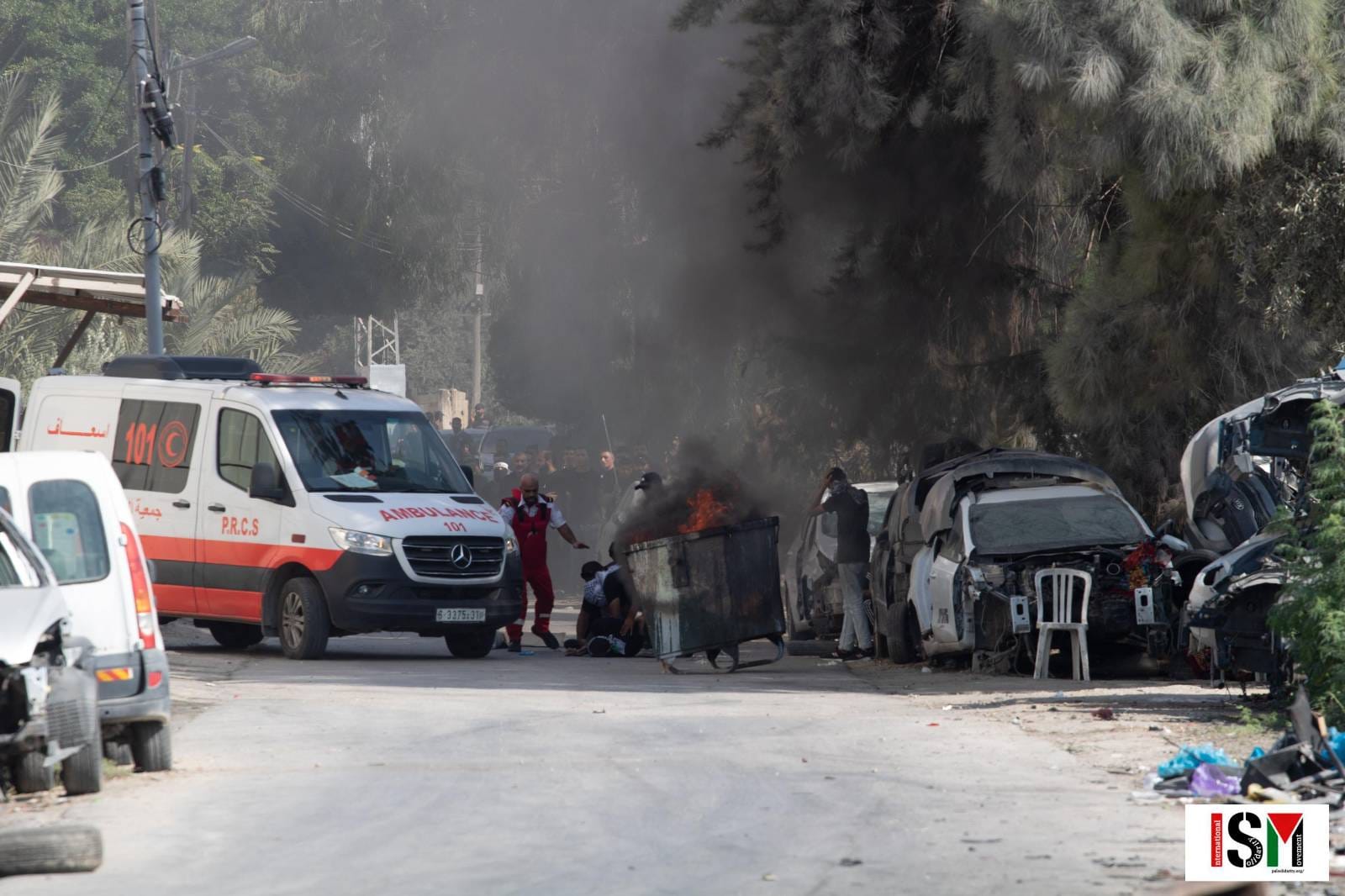 14 October, 2023 | International Solidarity Movement | Tulkarm
By Diana Khwaelid
Four Palestinian protesters were shot and killed by Israeli soldiers in Tulkarm, northern West Bank, on Friday, October 13.
Soldiers shot live rounds into crowds who had marched from the city to the apartheid wall to condemn Israel's crimes in Gaza on the seventh day of its deadly bombing campaign of the besieged strip.
Medical crews and ambulances were also subjected to direct fire by occupation forces.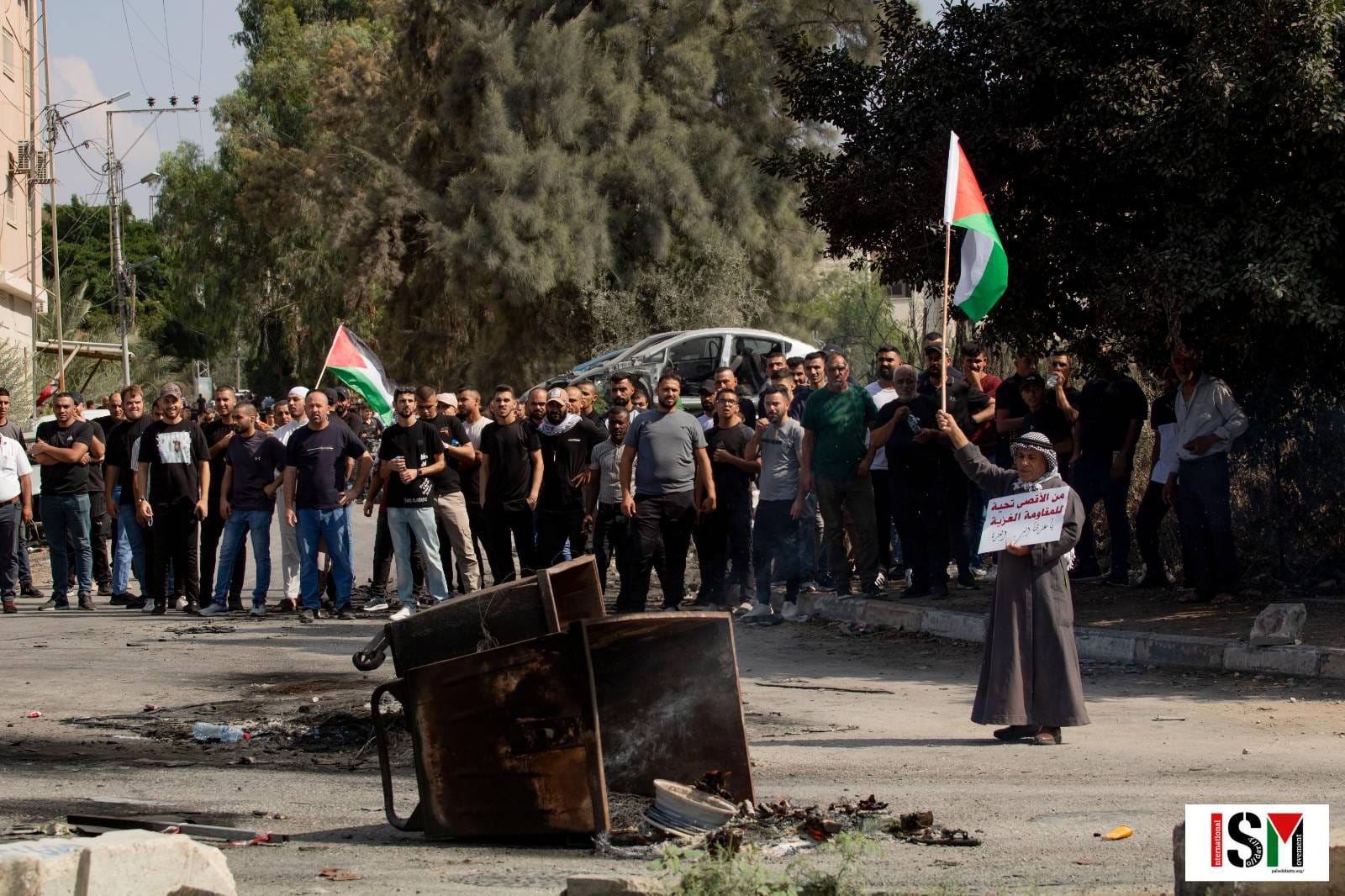 The protesters were unarmed and had come out onto the street in solidarity with the people of Gaza.
Four died from their wounds. They were the martyr Islam Abu Zant, 23, Sameh Abu Tabikh, 25, Bakr Jamin, 39, and Qasem Hakam Qasem, 23, from Tulkarm refugee camp. Qasim did nothing but hold the flag of Palestine.
Paramedics were fired on as they tried to reach the injured: a crime in broad daylight.
Another Palestinian was shot by an Israeli sniper while riding his bicycle after crossing the checkpoint. The man had not been part of the protest but was simply travelling home from work.
The march started on Friday morning from the Gamal Abdel Nasser roundabout after Friday prayers before moving on through the city towards the Tasnawuz checkpoint near the Apartheid Wall. Protesters raised the Palestinian flag and phrases were repeated condemning the Israeli occupation for its ongoing crimes against the Palestinian people and in Gaza.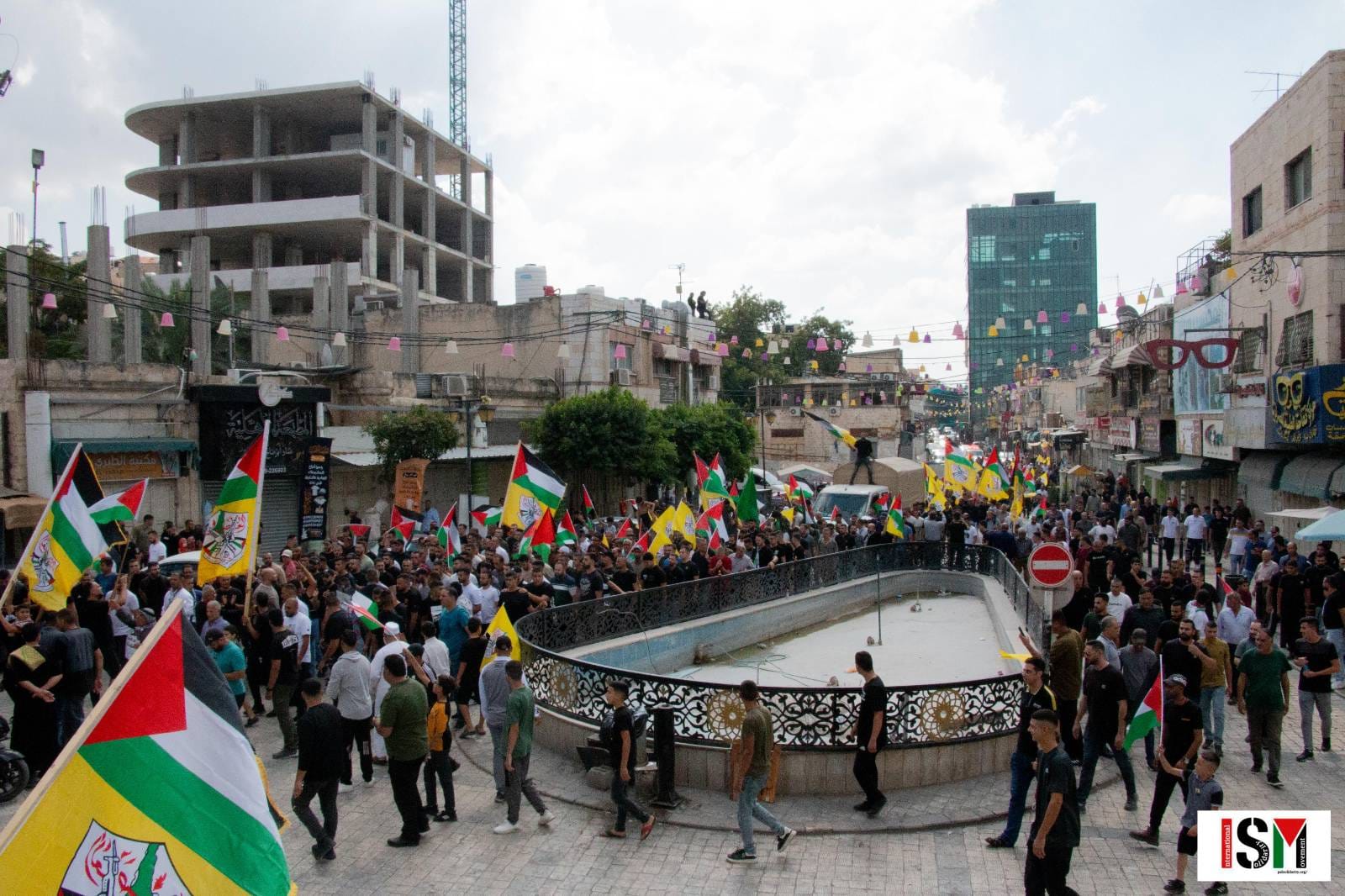 The protest was part of the 'Friday of Anger', which also saw demonstrations take place worldwide and in the occupied West Bank in solidarity with the people of Gaza.
Earlier on the same day, the Israeli occupation forces targeted a civilian car crossing the Sanaoz checkpoint near the apartheid wall with live fire, injuring people inside.
The injured were transferred to Thabet Thabet government hospital in the city. Later the Palestinian Ministry of Health announced the martyrdom of one of them, Raafat Mehanna, 20, from the suburb of Shuwaika, raising the death toll in Tulkarm on Friday to 5 martyrs in less than 8 hours.
A general strike and mourning were declared in the city of Tulkarm on Saturday in honour and respect for the souls of the martyrs.
Fifty Palestinians have been killed in the West Bank in the week since the start of the war on Gaza last Saturday.