On the 14th May 2017, the day the new US embassy to Israel was due to open in Jerusalem, protests were held across Palestine.
In Bethlehem, hundreds of children, women and men marched from Nisan Square to the gate in the apartheid wall separating them from Jerusalem. This unarmed protest was immediately met by brutal force. Border police fired at protesters with a vehicle mounted tear-gas cannon. People ran into alleyways suffering from the effects of the gas.
Protesters soon regrouped, setting up a burning barricade to protect themselves from Israeli forces. Border police shot into the crowd with tear gas and foam baton ammunition. Both these types of ammunition are potentially lethal.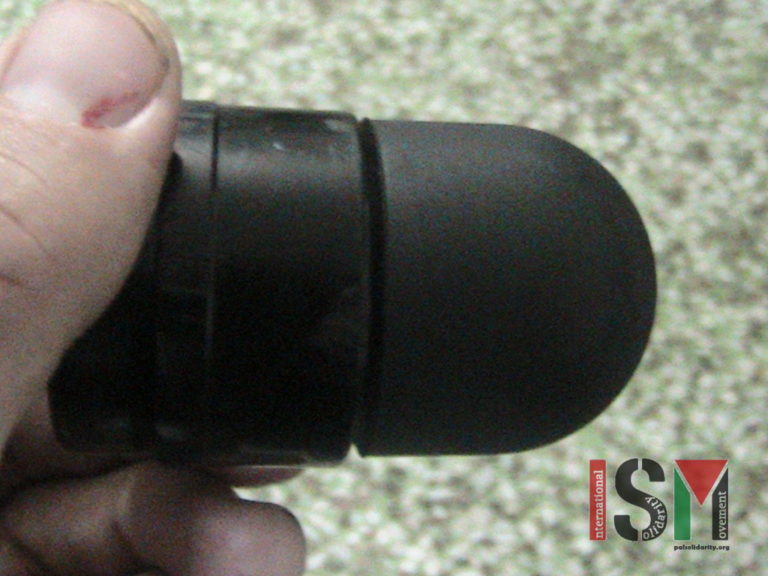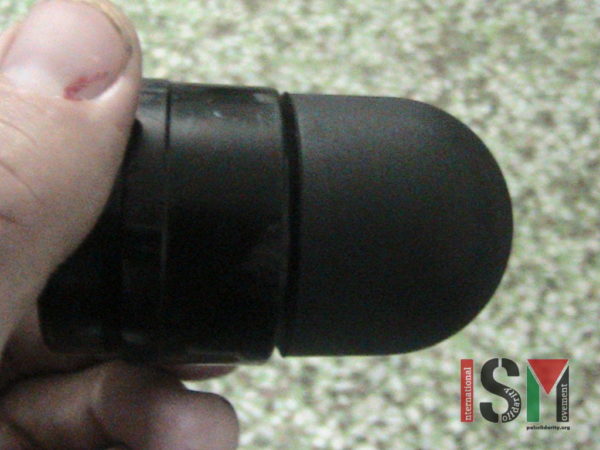 All of this deadly crowd control equipment is of the type supplied to Israeli forces by US company Combined Systems. The company have been the target of solidarity protests in the US.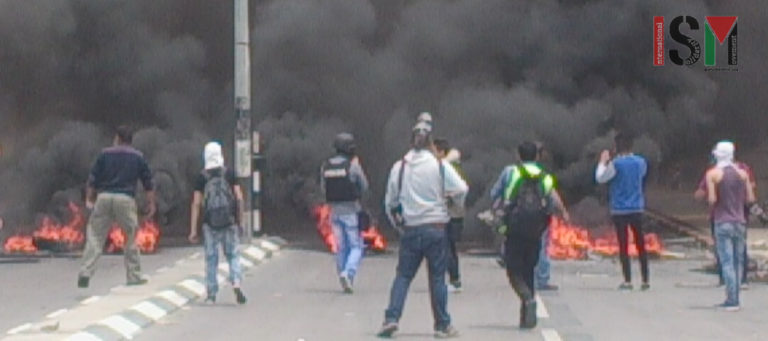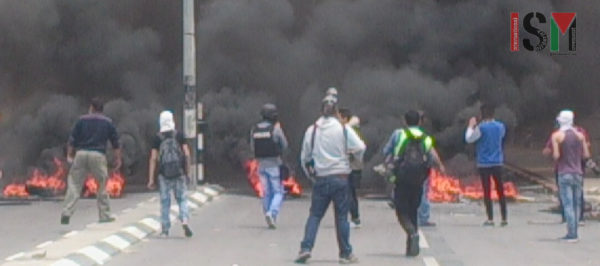 International Solidarity Movement volunteers were present, and saw several people being treated for the effects of tear gas inhalation.
Women were at the forefront of the demonstration, with affinity groups of women strengthening the barricade and protesting in the street. Some activists brought a large wooden door to protect themselves from tear gas and baton rounds.
East Jerusalem was illegally occupied by Israeli forces in 1967. Since then, the Israeli state and Zionist settler movements have claimed all of Jerusalem as the capital of Israel, and have embarked on campaigns and policies to marginalize and uproot Palestinian communities. Palestinian neighbourhoods in East Jerusalem, such as Silwan and Sheikh Jarrah, are currently resisting evictions, settler harassment and racism. Donald Trump's relocation of the US embassy to Jerusalem supports these apartheid policies. The protest in Bethlehem was just one of many protests by Palestinian communites across the West Bank, Gaza, and the territories occupied by Israel in 1948, intended to show Palestinian opposition to the embassy relocation.