Are you ready to take your activism for Palestine to the next level?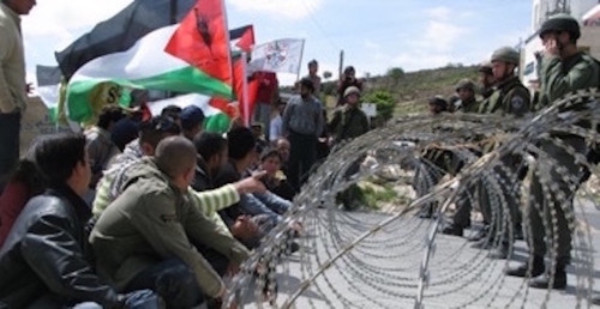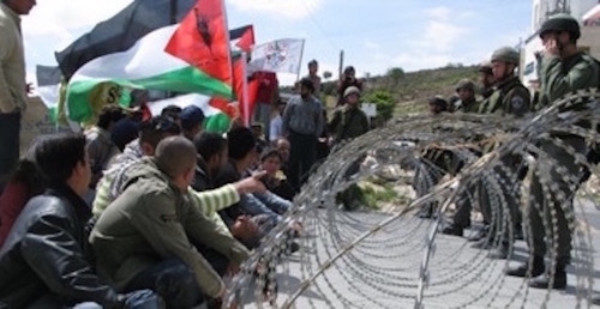 In 2002, the International Solidarity Movement grabbed world attention by bringing volunteers from around the world to defend Palestine through nonviolent resistance.  They stayed with resistance fighters in the Nativity Church in Bethlehem. They brought medical supplies to the besieged Palestinians in the ancient Nablus Casbah.  They documented and filmed the destruction and mass killing of Palestinians in the Jenin refugee camp.  In 2002 and 2003, thousands participated at their own expense.
One was Rachel Corrie, who was killed trying to prevent demolition of a home in Gaza. Another was Tom Hurndall, killed by a shot to the head. ISM has operated continuously since then, serving at the request of the Palestinian community through participation in Palestinian nonviolent resistance. In 2009, 2012 and 2014, ISM volunteers were with the Palestinian people in Gaza, reporting the Israeli invasion and helping in the hospitals, clinics and schools that were attacked even as they served the refugees.
But ISM is today unable to fill the demand from the Palestinian popular movement.  We need to recruit more volunteers, so we have brought the ISM to North America to talk to interested groups. The speaking team consists of one of our Palestinian coordinators and an experienced international volunteer.
The presentation includes a screening of an abridged version of Radiance of Resistance, a film produced by three ISM volunteers serving in Nabi Salih and featuring Ahed Tamimi and her cousin, Janna Jihad.
The first of two Palestinian ISM coordinators to join the tour, Rana Nazzal has trained and provided orientation to ISM volunteers in Palestine. In 2013, she and the Nariman Tamimi, the mother of Ahed were arrested in Nabi Saleh. We have chosen to withhold the identity of the second Palestinian ISM coordinator until later, so as not to prejudice that person's ability to come. Both are heroes with compelling stories that they would like to share with you.
The ISM volunteer for part of the tour will be Katie Miranda , who served as an ISM activist, coordinator and trainer in the West Bank. Katie Miranda is a jewelry and apparel designer, calligrapher, and contributing cartoonist to Mondoweiss and Middle East Eye. She is the founder of Palbox, a quarterly subscription box featuring products from Palestine and Arabic calligraphy.
As an ISM volunteer, Joe Catron reported from Gaza during several major Israeli attacks, especially from al-Shifa Hospital, as the Israelis threatened to bombard it. He is now an independent reporter on Palestine and the Middle East, and an organizer of many public actions in New York, as well as a widely followed commentator on social media.
The total length of the presentation, including the film and the two speakers, is 50-60 minutes not including Q&A. In order to make the  tour affordable to student groups, we are asking only for $250 per event plus local meals, lodging and transportation. Homestays with local families in the community are an inexpensive and welcome way to meet the lodging and meal requirements.  The actual cost to ISM is around $1000 per event, including international and domestic airfares as well as speaker compensation for otherwise lost income.  A small group of donors has already pledged to match your donations in order to raise the estimated $25,000 to cover the rest of the costs.  Please be as generous as you can.

Schedule of events (subject to change):
Mar 1-4     Attending conference & Al-Awda rally & march in DC
March 5    Alabama U, Birmingham, AL
March 6    Emory University, Atlanta, GA
March 7    Decatur, GA
March 8    U of Georgia, Athens, GA
March 12  Chattanooga, TN
March 16 New Orleans, LA
March 19  Brooklyn, NY
March 20  Albany, NY
March 21  Syracuse, NY
Mar 22-24 Available
March 25  Boston, MA
Mar 26-30 Available esp. Canada
Mar 26-Apr 6 2 teams available for US & Canada
April 3      OPIRG Carleston, Ottawa, Canada
April 4      Montreal
April 5      Available for Toronto area
April 6-7   Available US only
April 8-10 Madison, WI
April 12    Northfield, MN
Apr 13-15 Available US only
April 16    Poughkeepsie, NY
Apr 17-25 Available US only
To reserve a date for your event:
Reply to this email or call 510-236-4250.
To help with your donation:
Send your donation by check or on line to the Northern California ISM chapter by following the instructions here:
http://www.ism-norcal.org/donate/
Thank you for helping to defend Palestine.