18th February 2018 | International Solidarity Movement, Khalil team | Occupied Palestine
Last weekend, the Sharabati family that lives on Shuada street in Al Khalil were hard at work constructing a metal frame for a roof covering on top of their house which is overlooked by an illegal settlement. Settlers arrived at a gate adjacent to the Sharabati rooftop and began swearing in Arabic, banging on the gate and trying to provoke a response. Palestinians and ISMers ignored this apparent harassment and continued on with the work before breaking for lunch. Shortly thereafter, 12 soldiers including 3 commanders arrived and ordered the Palestinians to halt construction, as they did not have proper permission even though the Sharabati family does have the necessary paperwork. After one hour of talking on their radios and taking pictures of the project and the family, the soldiers confiscated the power tools, equipment and generator leaving the rooftop in disarray.
The Sharabati family have previously tried to make alterations to their roof and faced the same difficulties. Head of the family, Mufid Sharabati, was assaulted five years ago by many soldiers, which resulted in hospitalization and metal plates in his back.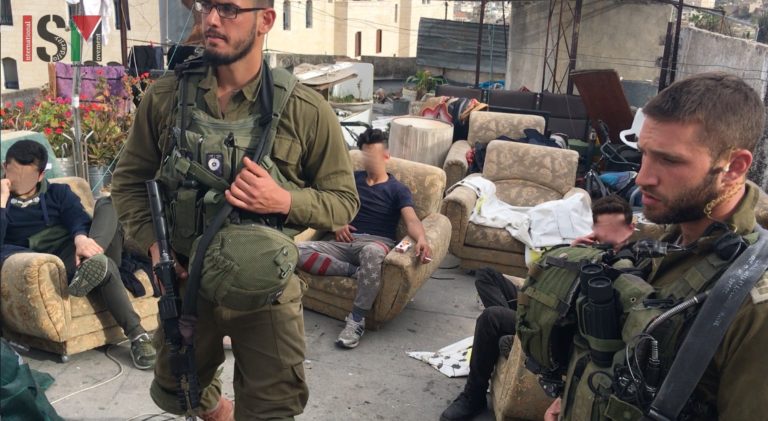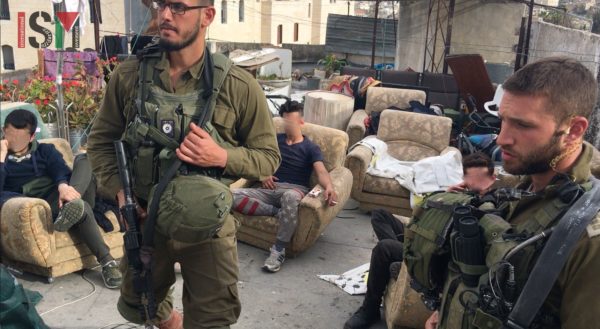 Regardless of having proper paperwork authorizing rooftop construction, the family remained powerless at the word of a few angry settlers and actions of soldiers today. Now they have lost the right to construct on their private property as well as 10,000 NIS worth of equipment. They are prepared to further challenge the soldiers' unjust actions so they can eventually complete construction.
3,829 illegal settlement housing units in Khalil area were approved by the civil administration just last October, whilst Palestinians cannot even make minor improvements to their own homes on their own land.