5th December 2016 | International Solidarity Movement | Huwwara team, occupied Palestine
Members of the Circus School in Palestine, representatives of the embassies
of Italy, Spain and Switzerland, Amnesty International and ISM were in the
Israeli Supreme Court today to witness the hearing of the appeal for the release
of the Palestinian circus trainer Mohammad Abu Sakha.  Abu Sakha has been on administrative detention for almost a year.  Administrative detention means that Israeli military can detain him for an indefinite period, without indictment and the right to a trial.
<https://palsolidarity.org/wp-content/uploads/2016/12/2f1641f7c19c.jpg>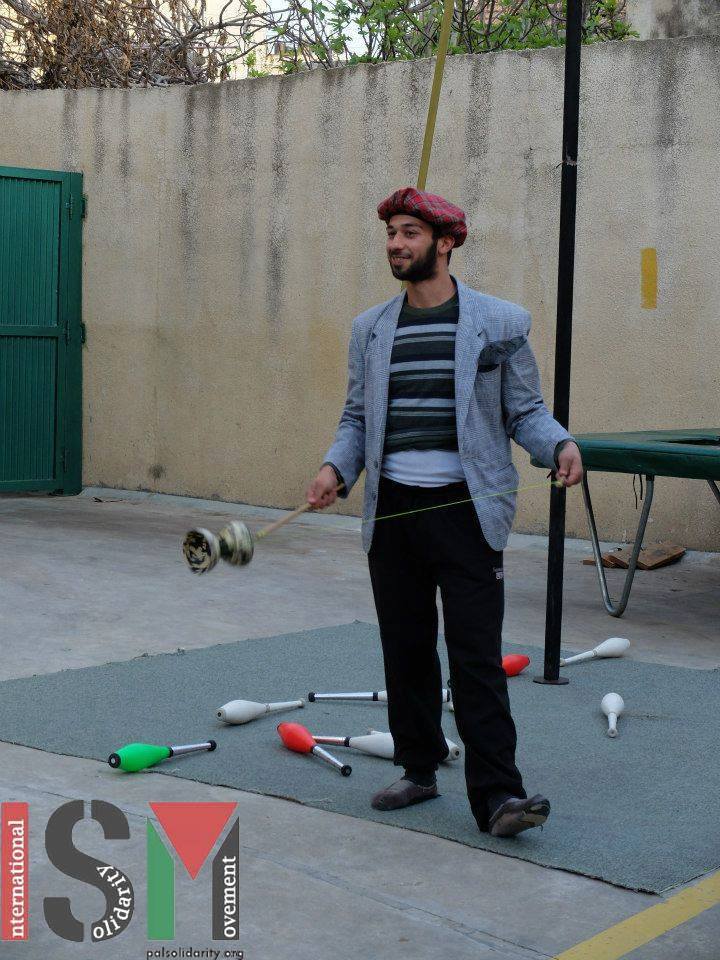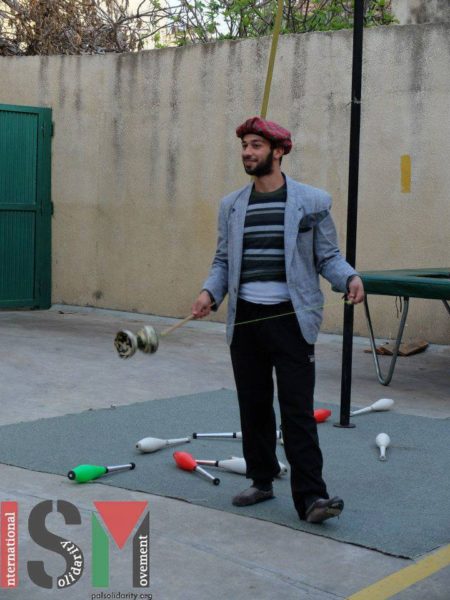 Mohammad Abu Sakha lost his freedom on 14 December 2015, when he was first arrested and detained at Zaatara military checkpoint, south of Nablus, as he was going to work at the Circus School in BirZeit.  On 25 December of that year, he received a 6-month administrative detention, which was renewed on 13th of June 2016.
The hearing session at the Supreme Court went fast. First, Mohammad's lawyer read the appeal and once he finished few men from the Shabak, (Israeli Security Agency also known as Shin Bet) stood up and passed a file to the judges in the room. After taking few minutes to read the file, the judges promptly decided to dismiss Abu Sakha' appeal and ended the court session.
Besides Shabak and the three judges, no one knows what is the content of this file, including the prosecutor, Mohammad's lawyer and Mohammad himself.  After one year in Israeli prison Abu Sakha still doesn't know what he is accused of.  The Shabak file, which is classified, might be the only thing that keeps him in prison.
The Ketziot prison located in the Negev/Naqab region, outside the West Bank, is a violation of the Geneva Convention which states that Detainees from the population of an occupied territory must be detained within that territory.  During his time in prison he has only been allowed to three visits, all from his mother.  On 12 December this year his detention should have ended. His lawyers and supporters believed that he would finally be free but on the same day he was given, again, another 6-month administrative detention period, exactly as it had happen in the past.
Today, no one knows what will happen to Mohammad.  Palestinians live under a contempt military occupation.  With his work as a circus trainer, Mohammad Abu Sakha fills a much-needed role to bring happiness and light to those around him.
End Administrative Detention.
Free Mohammad Abu Sakha !
More info about Mohammad case:
https://www.facebook.com/freeabusakha/
link to the Circus School: http://www.palcircus.ps/