27th April 2016 | International Solidarity Movement, al-Khalil team | Hebron, occupied Palestine
At around 11.30am on Tuesday 26 April, heavily armed Israeli occupation soldiers and border police started appearing in large numbers through Shuhada checkpoint (also called checkpoint 56). This area is H1 area, supposedly controlled by the Palestinian Authority, where Israelis have no legal authority. In blatant disregard of this fact they proceeded to walk down Bir Saba Street, stopping at each shop demanding all cars on the street were removed, but did not make the shops close as they usually do. At the same time the soldiers closed Shuhada checkpoint for registered resident Palestinians, who could neither  leave or enter to reach their homes.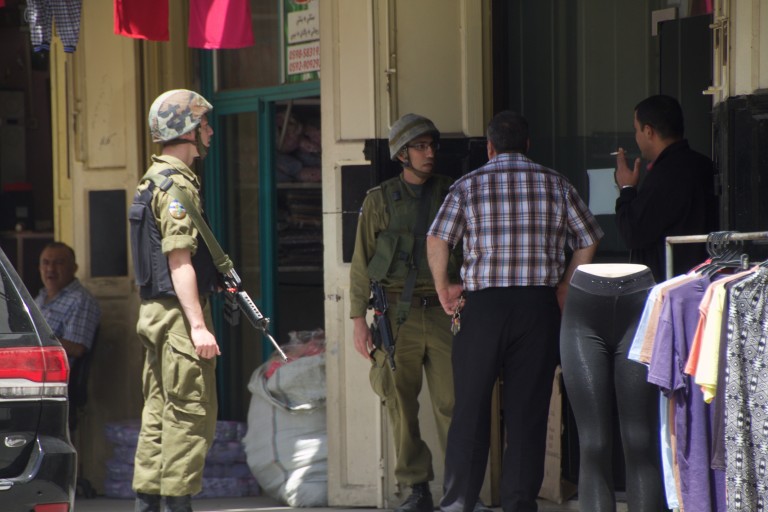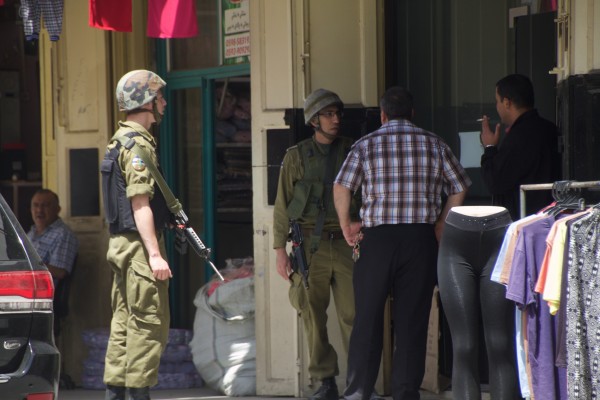 Soldiers demanding shop keepers move their vehicles from Bir Saba Street. Photo credit: ISM
The soldiers moved up and down the street, ensuring their demands were met and the cars removed. Where they could not find the owners, they broke into cars to search for explosives. While this was ongoing, more soldiers and border police arrived blocking off the road at the other end from the checkpoint. A sniffer dog was led up and down the street by the soldiers to also search for non existent explosives. The army rummaged around rubbish piles along the road, or made local shop keepers move rubbish for them to inspect, leaving a mess for the Palestinians to clean up.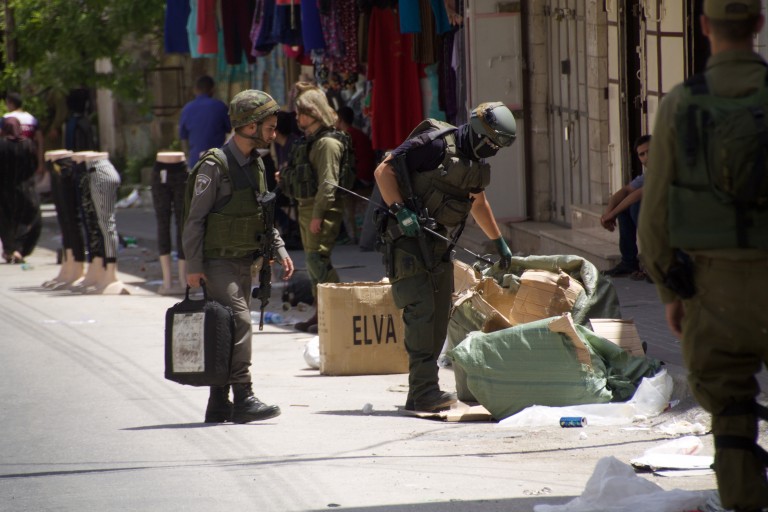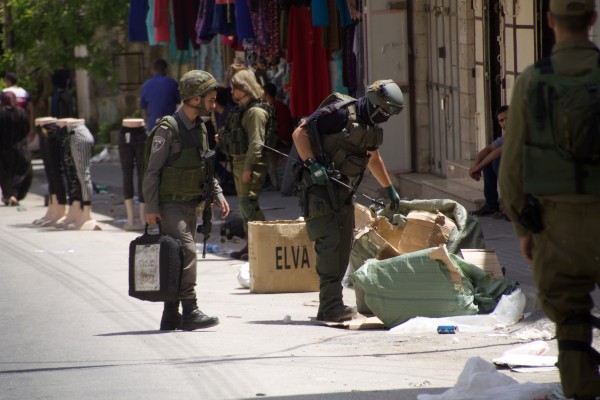 Occupation soldiers searching for explosives outside local shops. Photo credit: ISM
Several hours later, having also made locals move off the road and sit on the pavement, the reason for this elaborate exercise was clear when a group of approximately 40 settlers, escorted by the same number of border police and soldiers, moved from the illegal settlement inside Shuhada checkpoint into Palestinian territory down the road to a clearly revered tomb, where they spent ten minutes or so. They were then escorted back into the illegal settlement, and followed by five subsequent groups of illegal settlers, again escorted by police and army.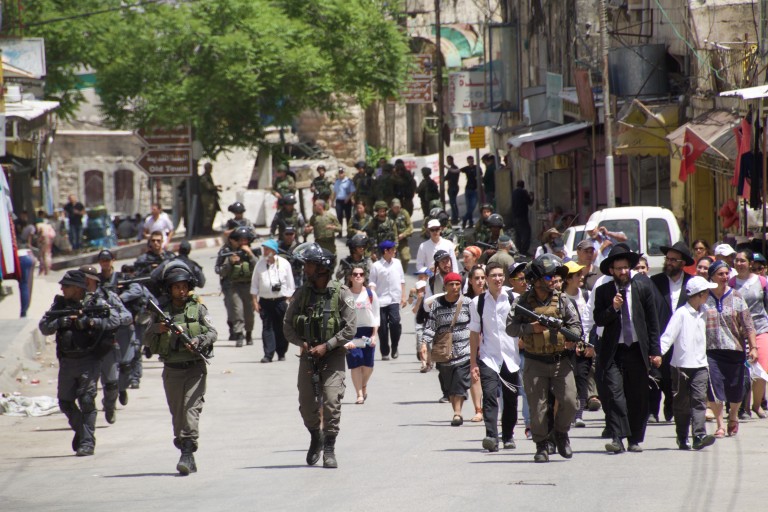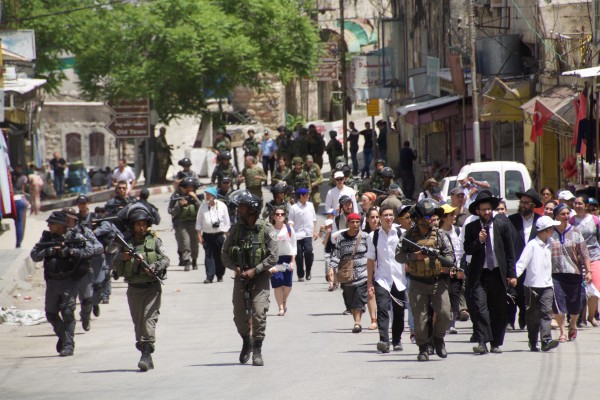 Illegal settlers escorted by occupation soldiers and border police to the tomb in H1. Photo credit: ISM
Local and international activists were present at several points along the road to monitor and photograph events, and any incidents. When the settlers walked past several of them took photos and/or filmed the activists along the road, for unknown reasons. One settler asked where the internationals were from, and welcomed them to Israel. Not only was this factually inaccurate and a disregard of the Oslo agreement, but a highly insensitive and conflictual comment, made on Palestinian territory.
At three o'clock the "tours" were finished and all the settlers escorted back through the checkpoint into H2 area, where large groups of Palestinians live under Israeli military control. A day of trading was lost for the local shops keepers; not to mention that an Israeli incursion into a Palestinian area is illegal and unacceptable.