3rd of December 2015 | International Solidarity Movement, al-Khalil team | Hebron, occupied Palestine
On Wednesday 2nd December, in Dheisheh refugee camp, Bethlehem, a mass tribute for 28-year-old Motaz Ibrahim Zawara, took place. Motaz was killed by  Israeli forces the previous day when he was shot with live ammunition in his chest during a demonstration at the northern entrance of Bethlehem, near the Rachel's Tomb checkpoint.
Between eight and nine hundred of Palestinians, wearing the red and white keffiyeh – the symbolic color of Motaz's political party, the Popular Front for the Liberation of Palestine – were gathered to pay a last tribute to the young man. Two others families of martyred Palestinians  were present – those of Khaled Jawabra killed the 26th November in Al-Aroub refugee camp and the family of Kifah Obied, Motaz's childhood friend killed by an Israeli sniper on 2001. ISM activist at the scene described "it was moving to see the other families there as well. It was a clear moment of witnessing the shared mourning of Palestinians families, grieving the pain of losing a child."
Only weeks before his murder, Motaz had decided to return from his travel in France out of concern for his brother Ghassan, who had began a hunger strike in Israeli jail to protest against his illegal administrative detention. "My brother is in prison, he made a hunger strike, his life is in danger. I do not want him to die without me being there" he repeated to his friends who asked him why he left France.
Finally, Motaz died before his brother. Ghassan was released after eighteen months of illegal detention by Israeli forces last Monday night. Before going home, he spent his first moments of freedom at his brother's grave-site, to pray with his family.
During the tribute on Wednesday, in a vibrant and powerful speech which had touched all of his relatives and friends, Ghassan evoked the pain of his brother's absence, his empty bed and the deep injustice of the death of Motaz who loved life.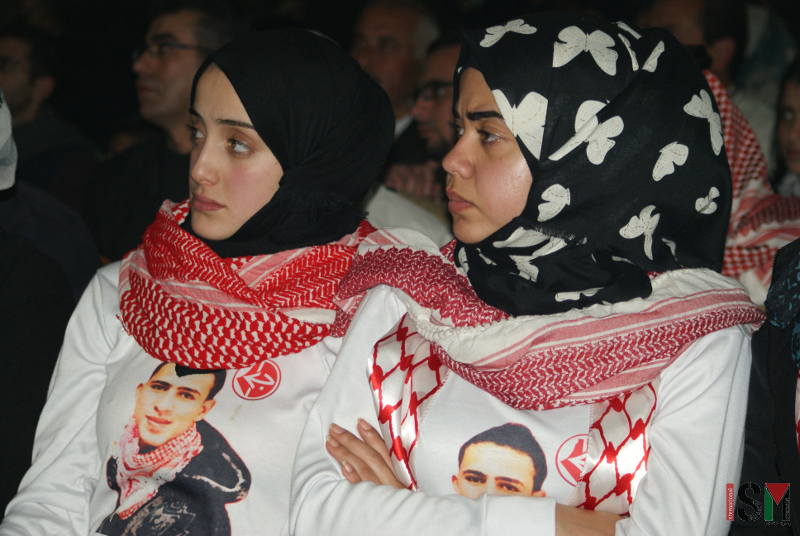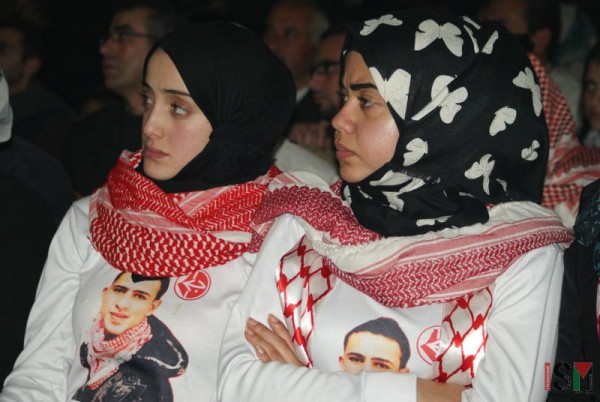 According to friends ,"Motaz was happy when he was facing to the sea, it gave him a sense of freedom, lightless that he hadn't  before." according to his friends.