24th October 2015 | International Solidarity Movement, Hamza Khalil Abu Eltarabish | Gaza Strip, occupied Palestine
Hamza Khalil Abu Eltarabish is a freelance journalist who graduated from the Islamic University of Gaza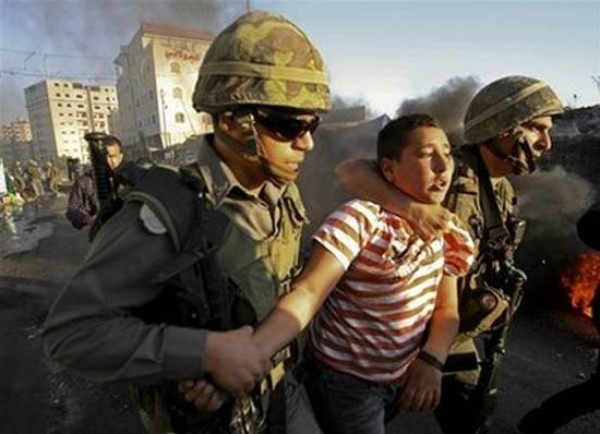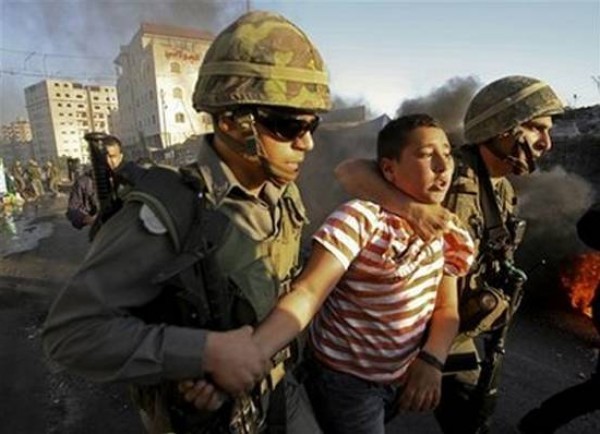 The young Palestinian man Fadi Alon performs the dawn prayers in his home in the west of Jerusalem and browses his Facebook and other social media, until he falls hungry. He heads then to get some fresh Palestinian cakes for breakfast.
Carefully, Aloun, 19, walks in the alleys of the Old City of Jerusalem, with all the fears a young man can feel coming up, as Israeli settlers surround the city waiting for any Palestinian to attack and kill.
When he gets close to the bakery, a group of settlers surround him insulting and attacking him. The young man defends himself alone before the savage settlers.
After being attacked and beaten, Alon manages to escape and run towards his home. The group follows him and keeps saying "this is a vandal, kill him!" Immediately a policeman comes and shoots him, according to videos released on social media. His public execution is documented by videos that prove the handsome young Fadi Alon was not attacking Israelis, but that he was attacked by settlers and then shot by seven bullets.
"Israeli police killed my son while he was peacefully walking, with their alleged charge of stabbing Israeli settlers, where is the knife! We want to see the surveillance camera tape that separates every corner of the streets," Alon's father stated, accusing Israeli police of killing his son.
What happened with Alon is one of dozens of stories of Palestinians in Jerusalem and the West Bank. Most Palestinians killed publicly are aged between 11 and 20 years of age, according to The Independent Commission for Human Rights.
Farid Atrash, a lawyer at the ICHR told Donia Al-Watan that this is a deliberate execution and violates all the international law, Rome, and Geneva conventions. "They are war crimes, the executions of the child Abdulrahman Obidallah and Ahmed Sharaka prove that."
The ICHR documents the Palestinian killed under the execution policy: Ahmed Abdullah Sharaka (13 years); Amjad Joundi (17 years); Mohammed Al-Jabari (19 years); Obaidullah Abdul Rahman (11 years); Hudhaifah Solomon (18 years); Ibrahim Ahmed Mustafa Awad (28 years); Fadi Alon (19 years); Thaer Abu Ghazaleh (19 years); Sam Mansi (20 years); Isaac Badran (16 years); Ahmed Salah (20 years).
Hadeel's execution as she refused to take her veil off
This is not a different story to Alon as she was executed in Hebron the second day of Al-Adha Eid, on September 22, 2015.
Fawaz Abu Eisha, an eyewitness to the incident, said that Hadeel tried to pass as others through Checkpoint 56. As she was wearing a veil, the soldiers asked her in Hebrew to leave the barrier immediately but she didn't understand the soldiers, she stood not responding. Fawaz Abu Eisha, a Palestinian municipal worker, tried to translate the soldiers' words to her.
Hadeel performed the soldiers' order but they ordered her to stop again, firing a shot where she stood and firing another shot at her left leg then another at the right one until she fell to the ground.
A Palestinian ambulance arrived but Israel prevented them from evacuating Hadeel in order to give her medical treatment. Omar Ja'ara, a specialist in the Israeli issue pointed out that Israel claims that it directly kills Palestinian people in order to deter persons from stabbing Israeli soldiers, however Israel is executing Palestinians as a deterrence preemptively, rather than provoked by the Palestinians. Ja'ara pointed out that Israel has surveillance cameras so why hasn't this been sent to the media?
Palestinian journalist Sawsan Shaheen declared that the Israeli attack on Palestinians comes in a calculated way by putting sharp tools near a Palestinian who is wounded or killed to send the international media a version about what happened: that Palestinians are terrorists.
Presidency Stance

The precedency spokesperson said in a statement released by the official media news Wafa that if the Israeli executions continue, the area will be considered to be an uncontrolled situation and everyone will pay the price.

Legislative Council Stance

The legislative council condemned these publicly committed Israeli crimes and that the world does not raise a finger against Israel, suggesting that the world continues to consider Israel above the law.
Negativity of Local Media

Palestinian local media deals with this policy very passively. Israel succeeds in passing on its poison as most journalists and activists spread any killing as a stabbing attack by Palestinians.
Issa Abdullah, a journalist at the official newspaper Al-Ayam said that journalists are approaching the news in this way due to their incomprehension of the Israelis, in a call-out to all activists and journalist to be sure about news they're publishing especially the execution cases.
Finally, we remind the reader of the video of the Palestinian child Ahmed Manasra, who was lying down, surrounded by many settlers calling him dirty words and saying "die son of *****!" Since the beginning of October, killings have increased to reach 24 Palestinians and more than 1000 wounded [Ed note: this number has increased significantly since this article was written] . The videos prove that Israelis shot Palestinians without being a threat. After all this evidence, who will draw an end to public executions?
– Hamza Khalil Abu Eltarabish