5th September 2015 | International Solidarity Movement, Al-Khalil Team | Hebron, occupied Palestine
Tonight at around 6 pm a Palestinian man was detained at Daboya checkpoint in Shuhada-Street in Hebron in occupied Palestine. While he was detained a group of young settlers came to the checkpoint and attacked him. The 3  settlers were beating the Palestinian youth, while a soldier was standing close by without interfering. When the Palestinian youth ran away from the violent attackers, the unmasked settler pepper-sprayed him, right before he was able to escape the violent attack by running into the house of a Palestinian family living opposite the checkpoint.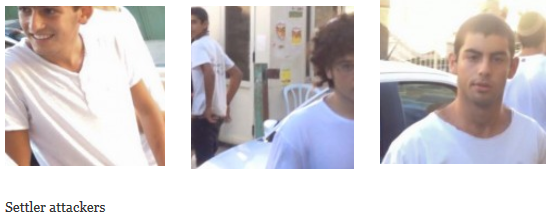 After the attack, the Palestinian youth was falling in and out of consciousness for over half an hour. Palestinian cars and thus also ambulances are not allowed in this area by Israeli forces, which led to a long period of waiting before the youth was able to receive medical attention. Due to the closure of the road for Palestinians, the medics from the Red Crescent first had to pass through another checkpoint walking to the location of the incident and then had to carry the Palestinian youth back through the checkpoint. He was brought to the hospital with the suspicion of broken rips and in an enormous amount of pain. He is now out of the hospital and his condition is stable.
Watch a video of the attack from Youth Against Settlements here:
Photo credit: Youth Against Settlements