19th September 2013 | International Solidarity Movement | Occupied Palestine
Every week, several villages across the West Bank demonstrate against the Israeli occupation of Palestine. This week, ISM activists attended protests in the villages of Bil'in, Ni'lin, and Nabi Saleh.
During the demonstration in Bil'in, Israeli soldiers shot mass amounts of tear gas at peaceful protesters. Many Palestinians and internationals suffered from excessive tear gas inhalation. An Israeli activist, and a Labour Party Councillor traveling withChi Onwurah, the British Member of Parliament for Newcastle, were arrested.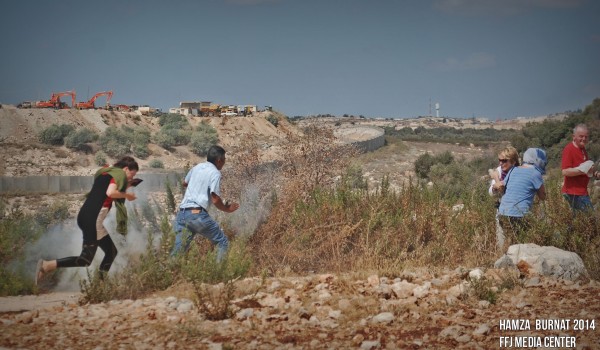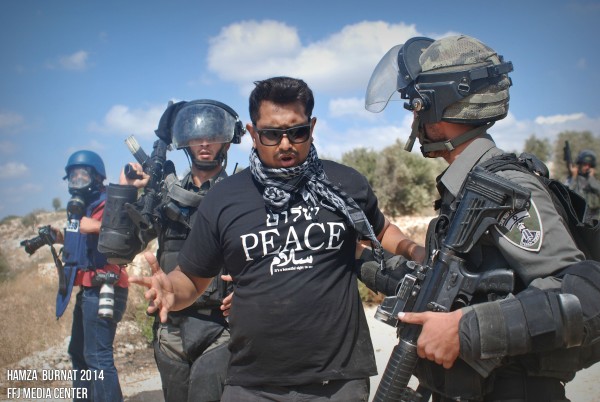 In Ni'lin, north of Ramallah, the Israeli military shot tear gas and rubber-coated steel bullets at protesters. The army began shooting unprovoked at Palestinians and internationals as soon as the Friday prayer had finished and people and children as young as five year olds were walking in the area. Several Palestinians were still praying when the military attacked.
The Israeli military shot approximately ten tear gas canisters at a time and also fired rubber coated steel bullets and stun grenades. No one was injured in the demonstration today. For the past weeks the military has moved closer to the residential area of the village, locals have raised concerns that the army will soon enter the village during a demonstration.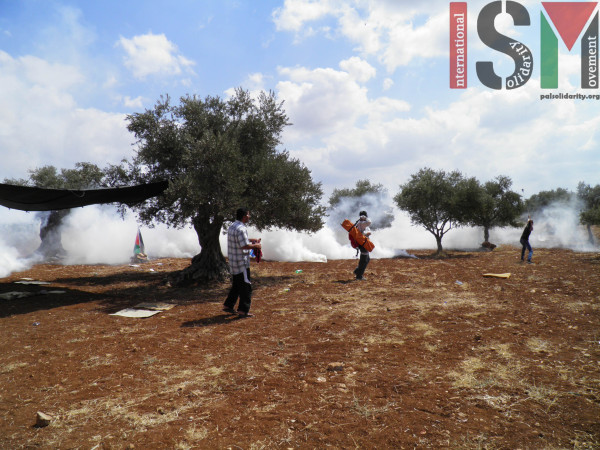 During the Nabi Saleh demonstration protesters attempted to reach the gate at the entrance to the village which Israeli forces use to close the village off from the rest of the West Bank. Israeli forces fired many rubber-coated steel bullets at demonstrators and used excessive amounts of tear gas. Several people were injured by rubber coated steel bullets. Many protesters also suffered from the effects of the tear gas, which resulted in a Palestinian women being taken to hospital for tear gas inhalation, she was later released.