28th September 2014 | International Solidarity Movement | Ni'lin, Occupied Palestine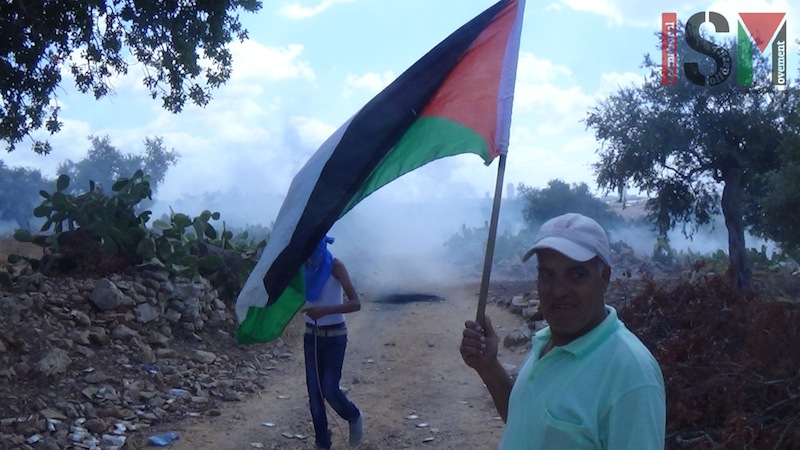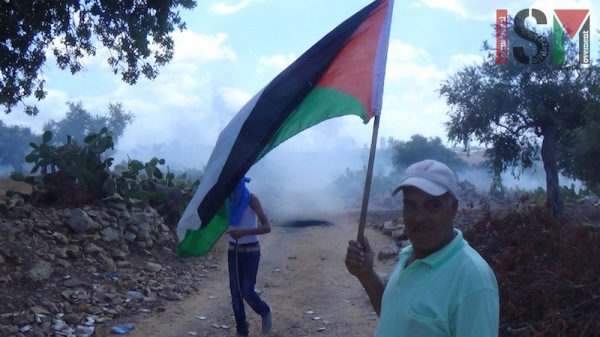 On Friday the 26th of September, Palestinians, Israelis and ISM activists demonstrated against the illegal settlements and apartheid wall that exist on land belonging to the Palestinian village of Ni'lin.
The demonstration started with a peaceful march towards the apartheid wall. However, the unarmed protesters were unable to get further than 300 meters outside of their village before the Israeli border police and military began to shoot excessive amounts of tear gas directly at them.
The soldiers forced the protestors into the village and continued to be very aggressive towards them. Several tear gas canisters were fired towards the village. One tear gas canister landed inside a house forcing a mother and her six-month-old child to flee. An ambulance arrived to treat a second woman from the same house for excessive tear gas inhalation. The tear gas canister that landed inside the house set fire to the TV causing the house to quickly fill with smoke in addition to the tear gas.
The Israeli soldiers and border police advanced further towards the village school. One ISM'er stated, "I was observing an Israeli soldier approximately 50 meters from the school, when two other soldiers suddenly appeared around the corner. We were completely peaceful and our faces were not covered, however, the soldier proceeded to raise and point his gun at us."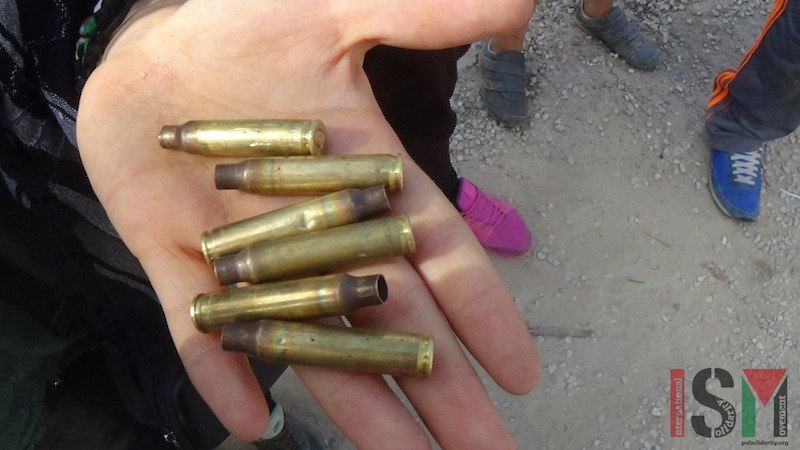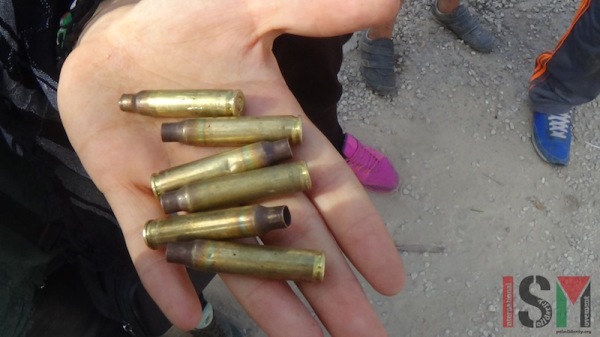 A few local boys went to the school and threw small stones at the intruding soldiers and border police officers. The Israeli military forces fired live ammunition at the group of boys. Shrapnel from a bullet hit one Palestinian in his back and created an open wound. He received treatment from the Red Crescent present at the demonstration, but did not have to go to the hospital.
According to locals the Israeli military are moving closer and closer to the village every week. Villagers expressed their fear to the ISM'ers that the Israeli soldiers will soon enter the village during a future demonstration.