Nine on hunger strike in solidarity with prisoners
22 February 2013| International Solidarity Movement, Hebron, Occupied Palestine
Nine Palestinians from Hebron, mostly family members of hunger-striking prisoners, are continuing their hunger strike to express support for, and raise awareness of, the plight of Palestinian political prisoners.
They began their strike last Saturday, and gained much media attention thanks to their presence in a solidarity tent in Hebron in the midst of Monday's demonstration in support of prisoners. The mother of one of the hunger-striking prisoners, who suffers from diabetes, was taken to hospital on Wednesday after losing consciousness as clashes erupted around them during another demonstration in Hebron. She has been falling in and out of consciousness since. The other hunger strikers continue their strike in the hospital where they go to stay throughout the visiting hours. They refuse any food and are only drinking water. However, one female hunger striker, teacher Nahil Abu Aisha from Hebron, has been forced to interrupt her strike due to a flue.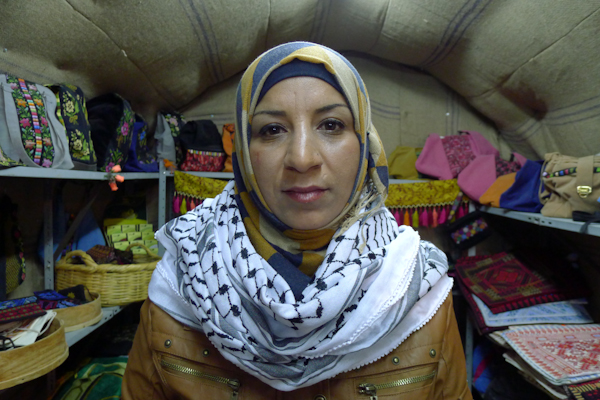 When asked why the group decided to go on hunger strike, Nahil explained that they want to show solidarity with the prisoners and take part in their resistance struggle. "And of course we're hoping for a soon release of the prisoners". She added that they aim to provoke a reaction from the media and draw attention to the unjust treatment of the Palestinian prisoners, as well as the suffering caused by the illegal Israeli occupation at large. "The whole world needs to know what's going on here". She emphasized that she and her fellow hunger strikers were ordinary people, mothers, brothers and sympathizers of prisoners, who simply felt compelled to stand up in solidarity against injustice. "We are not terrorists, we are only resisting the occupation".