16 February 2013 | International Solidarity Movement, Kufr Qaddum, Occupied Palestine
Approximately 200 Palestinians, joined by a handful of International activists,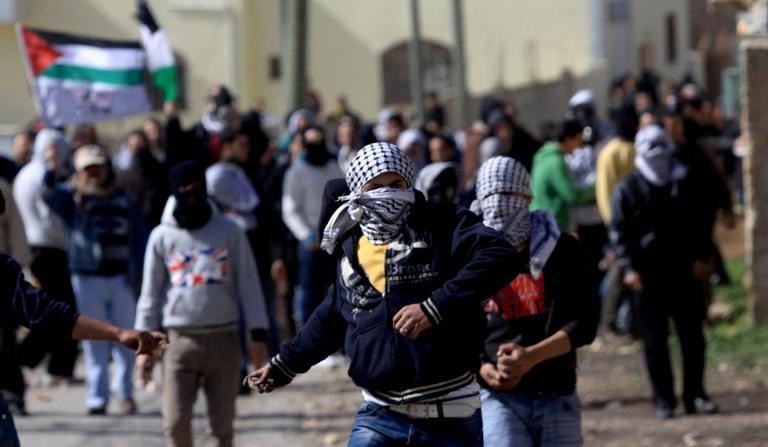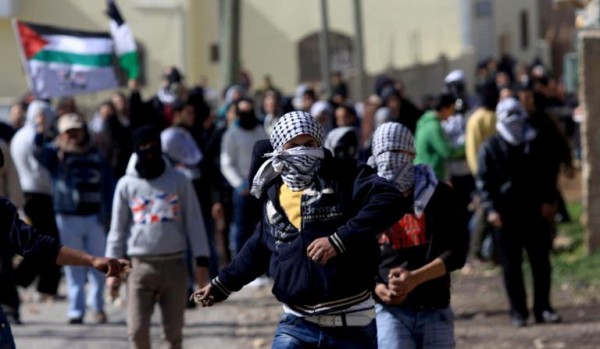 participated in yesterdays weekly demonstration in Kufr Qaddum.
At around 12 am, after midday prayers, protesters marched from the center of the village up the main road leading to Qedumim settlement. Clashes between Palestinian youth and Israeli soldiers had already erupted when the Israeli military began bulldozing pre-made barricades. The clashes continued as Palestinians resisted by throwing stones and the Israeli army shot tear gas canisters directly at people. The demonstration lasted for over two hours during which protesters went back and forward along the main road.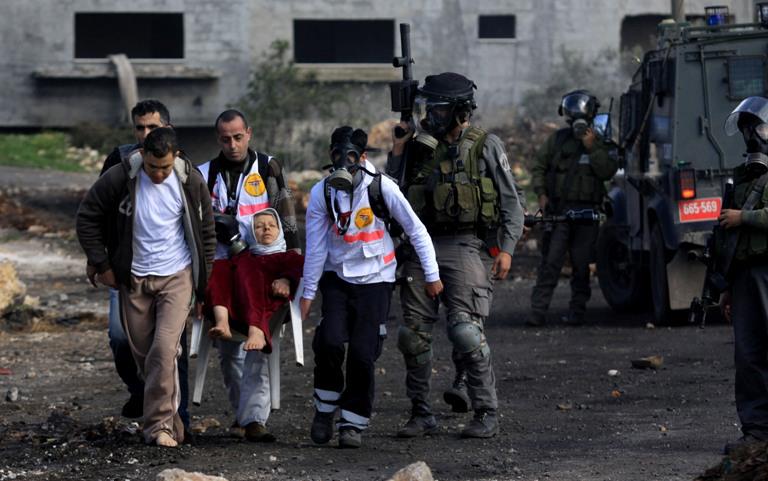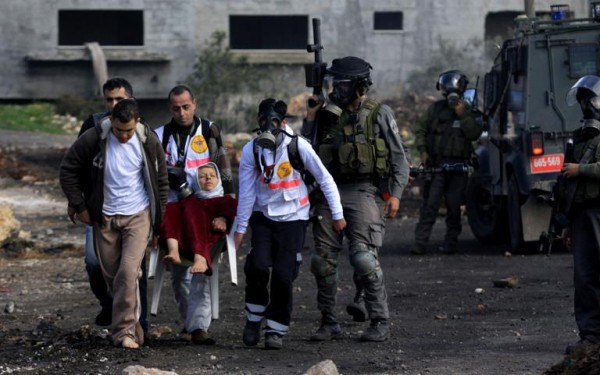 One journalist was hit with a tear gas canister on his foot and collapsed; he was carried away to be treated by the ambulance crew. An elderly woman from the village had to be stretchered away from her house as a result of overexposure to tear gas. At least three protesters, Odeh Abd Alfattah (20), Rani Ali (30) and Mohammad Salih (25) were also reported to be hit by tear gas canisters, without any of them resulting in serious injury.
Kufr Qaddum, a small town of 3,500 inhabitants, is situated in the northern West Bank, between Nablus and Qalqiliya. Kufr Qaddum's total land area used to consist of nearly 19,000 dunams, of which 11,000 are now under total Israeli control. Village lands have been repeatedly confiscated to build and expand the settlement of Qedumim. The expansion of one the settlement's neighborhoods, Mitzpe Yishai, became relatively well-known when even the Israeli Civil Administration described land takeover as theft.  Furthermore, the village has been effectively besieged since the beginning of the Second Intifada, when the main and only entrance to the village was blocked by the army.  The main road has been, since then, closed, forcing residents to travel around an extra 15 km to get to Nablus. 
Since 2011, residents of Kufr Qaddum have been resisting the land grab and the road closure by holding weekly demonstrations. The Israeli army often violently suppresses the protests shooting tear gas canisters, stun grenades and rubber-coated steel bullets.