22 February 2013 | International Solidarity Movement, Occupied West Bank, Palestine
Hundreds of protestors again returned to Ofer prison today despite heavy repression. This week's protests are in solidarity with Palestinian hunger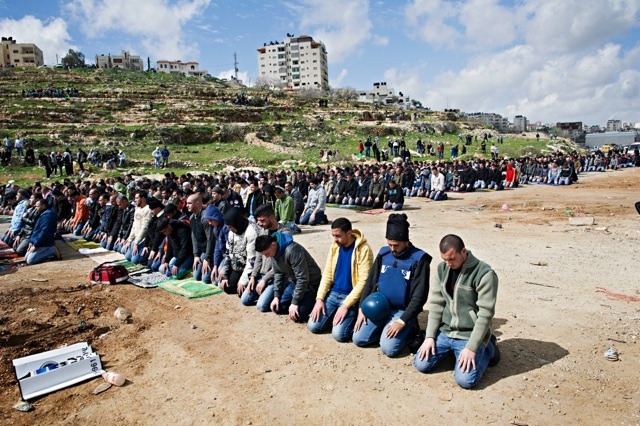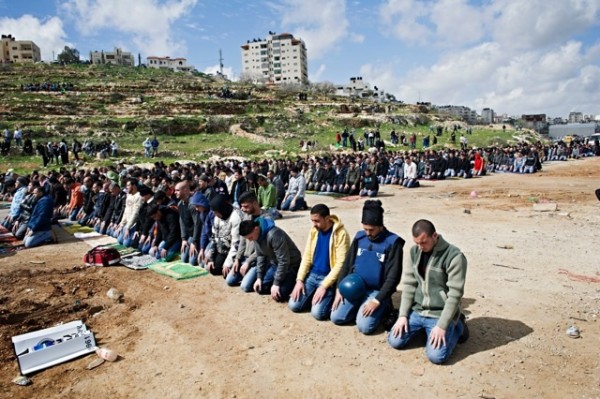 strikers and political prisoners including Samer Issawi who has now refused food for over 210 days. The protest began with prayers in front of the prison, as soon as they were finished the Israeli army began firing huge quantities of teargas and rubber coated steel bullets directly at those who had gathered.
Yesterdays demonstration, 21th February 2013, was the biggest of the week, around 1000 protesters marched towards the prison to be met by approximately 100 Israeli soldiers and border police. During the protest teargas canisters, rubber coated steel bullets and live ammunition were shot directly at protesters.
The Israeli army and Border Police used indiscriminate weaponry; they fired grenades which fire out multiple rounds of rubber coated steel bullets in all directions. These and other weapons were responsible for numerous injuries; two people were hit with rubber coated steel bullets on the head, and one narrowly missed hitting an activist's eye. Four others were also hospitalised as a result of rubber coated steel bullets injuries, two of them were medical relief staff.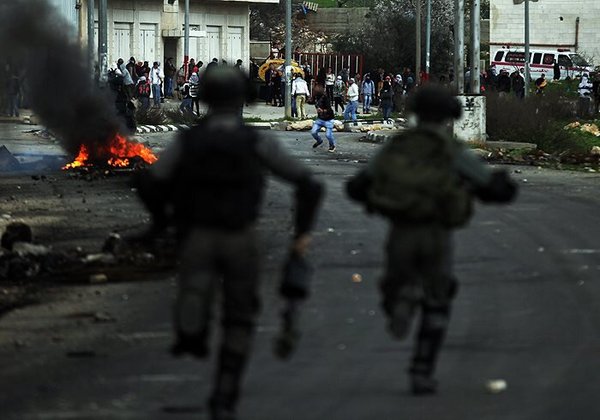 The Israeli army broke their own laws by firing teargas canisters directly at people. Two protesters were hit by these canisters, one of them hit a female activist in the head, causing her to need stitches. Whilst running away, a young male was shot in the lower leg with live ammunition, he collapsed and was taken away by the ambulance's crew. Sources at the hospital confirmed his situation to be stable. Many other demonstrators suffered from minor injuries and tear gas inhalation.
Despite heavy repression the mood of the protestors is defiant, today protests have spread to every major city across the West Bank.