16 February 2013 | International Solidarity Movement, Nabi Saleh, Occupied Palestine
Political prisoner and member of the Popular Committee in Nabi Saleh, Bassem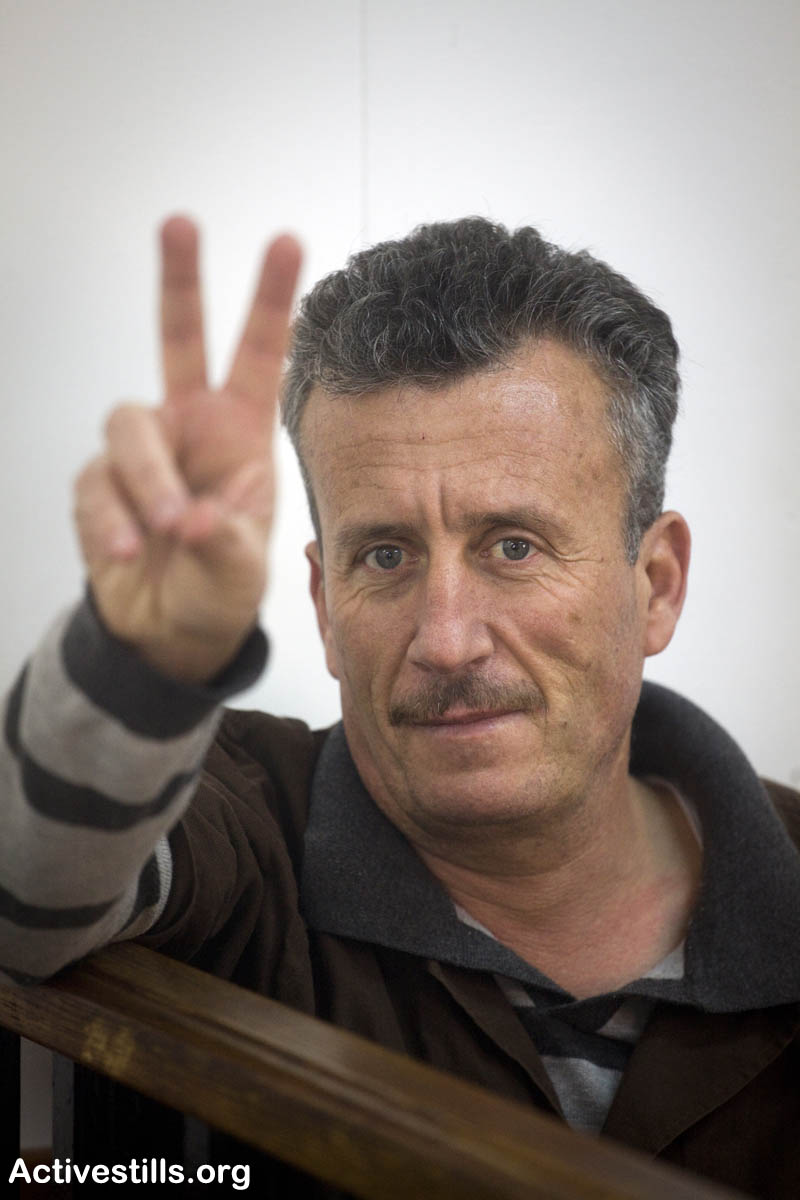 Tamimi, was released on Sunday 10th February after spending almost four months inside Israeli military prisons.
Bassem was arrested in the first BDS action in an illegal Israeli colony – a non-violent protest against a branch of the Rami Levy supermarket.  At the time, Israeli occupation forces violently detained Bassem, breaking three of his ribs in the process. He was subsequently interrogated for participating in an unauthorized demonstration and the suspected assault of a police officer.
Bassem has previously spent a year in prison for his non-violent leadership of the popular resistance in Nabi Saleh, he was released in March 2012.  During his previous imprisonment he was recognised as a human rights defender by the European Union and a Prisoner of Conscience by Amnesty International.
Bassems home coming was not the usual celebration one might expect for someone freed from detention. The first thing Bassem did when he was released was visit the grave yard to pay respect to his brother in law, Rushdi Tamimi, who was killed while Bassem was in prison. Rushdi was shot and then beaten during protests against the most recent Gaza massacre, in Nabi Saleh, he died two days later in hospital.
Bassem now has to live with horrendous bail conditions which deny him his basic human rights. He has had the rights of association and the right to assemble stripped away from him. If he is caught in group of more than 50 people in the next 3 years he will have to face an 8 month prison term in Israeli Jails.