5 January 2013 | Occupied Palestine, Gaza City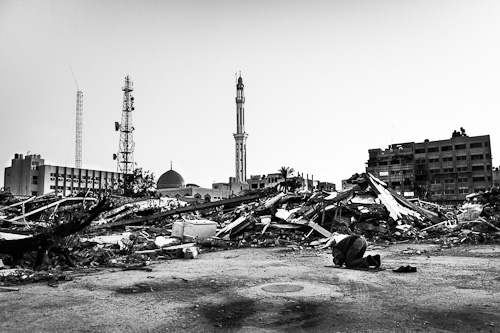 A man prays surrounded by the remnants of a governmental building in Gaza City.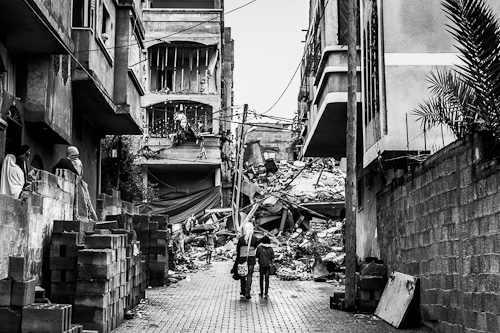 A building in Gaza City after being bombed by an Israeli F-16.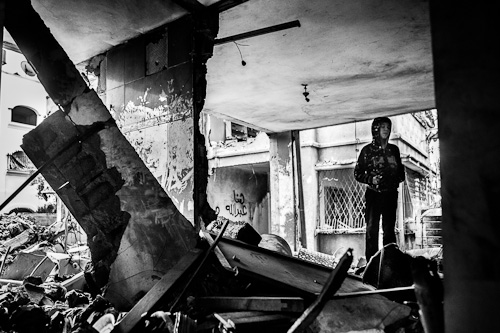 Belal Almzannar stands in front of his house, next to the building where 10 members of the Al-Dalou family were killed. He lost his brother and grandmather in the bombing.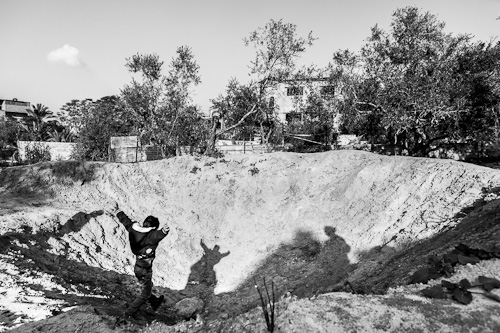 A kid plays near the whole left in the ground by a bomb in an olive grove in Shuja´iyya.