17 January 2013 | PSCC and International Solidarity Movement, West Bank, Occupied Palestine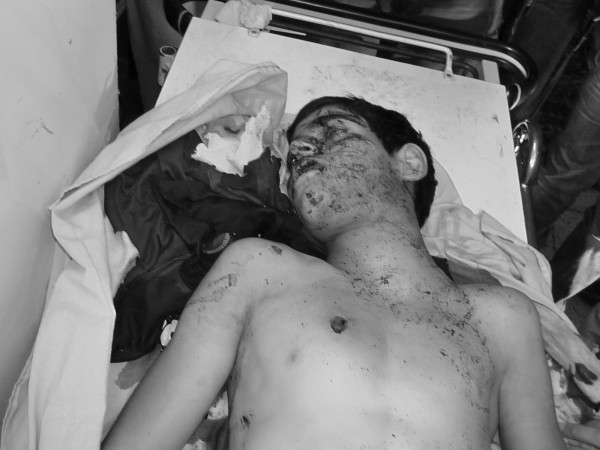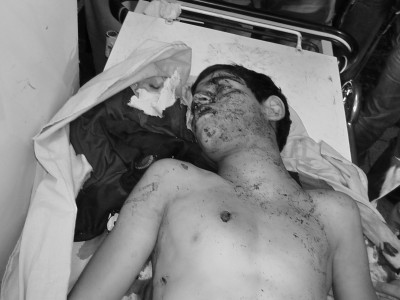 A demonstration will be held on Friday 18th January in Budrus to commemorate Sameer Awwad (16) who was shot on Tuesday 15th January with 3 live bullets. Awwad is the fourth to be killed near the Barrier in five days.
On Tuesday morning, while children were clearing out of their classes in the village of Budrus, Israeli soldiers who convened by the Barrier near the school shot and killed 16 year-old Sameer Awwad. According to eyewitnesses, Sameer was walking away from light clashes that had erupted by the Barrier when he was shot from the back with three bullets, from a distance of about 100 meters. One bullet hit his leg, another at the back of his neck and exited near his eyebrow, and the third entered his rib cage and exited from his chest.
Awwad was immediately transferred to Ramallah Hospital, where he was pronounce dead shortly after. He is the fourth Palestinian to have been killed this week by Israeli forces in the vicinity of the Barrier. Anwar al-Mamlouk, 21, was killed last Friday in Gaza , near the Barrier in Jabalya. On Saturday, Oudai Darwish from Dura near Hebron was killed in the South Hebron Hills, when trying to cross the barrier to find work in Israel. Another Plaestinian, Mustafa Abu Jarad, 21, was killed yesterday near the Barrier in Beit Lahia.