by Haroun Zeitoun
26 January 2013 | International Solidarity Movement, Burin, Occupied Palestine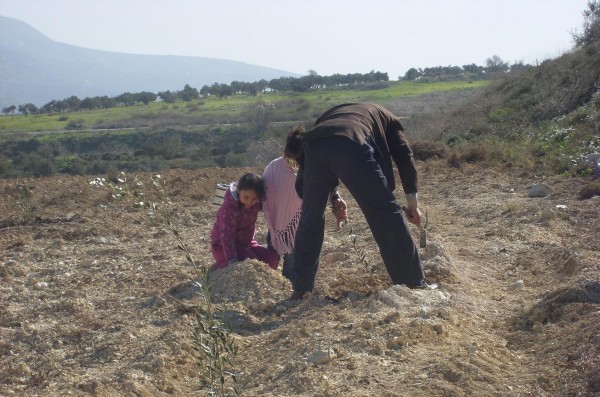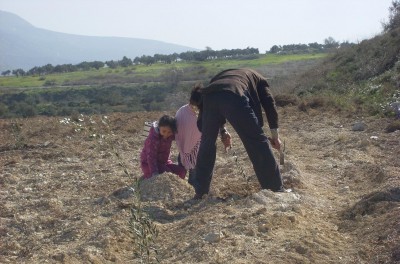 This morning in Burin, the village that sits in the valley between the Yizhar and Bracha colonial settlements just south of Nablus, saw a small yet high-spirited group plant olive trees. The task was done within an hour and afterwards international activists were shown recently cut trees and, right on cue, the Israeli army could be seen on the periphery of Yizhar. Soon they drove down to investigate and three soldiers found people preparing tea next to rows of freshly planted trees.
Jump forward a few hours and Burin's population found their access roads closed as soldiers shot tear gas and raided ten homes. Their stated pretext: searching for evidence for molotov cocktails they said were thrown at settlers. For the villagers, they know full well this is military jargon to describe their collective punishment for aspiring to a livelihood on land methodically being stolen from them.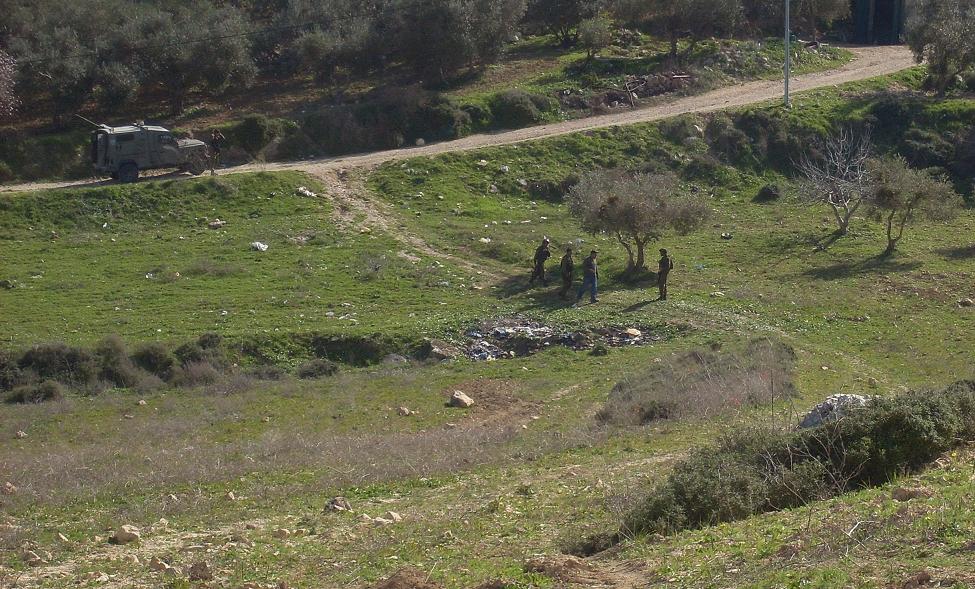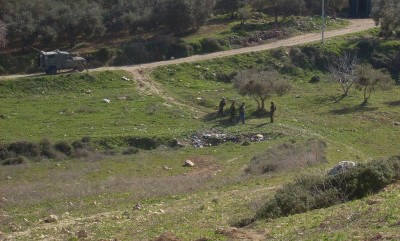 Burin has in recent days been subject to night-time training by the army and the cover of dark has also seen 30 and 25 olive trees destroyed by settlers in separate incidents this week. It has been a target for such violence for years, with one resident recalling to activists today when the local mosque was burnt down in 1990 by settlers. The settlers have no
interest in being good neighbours and with an army base within sight from both settlements and Burin they are free to carry on as they please.
Haroun Zeitoun is a volunteer with the International Solidarity Movement (name has been changed).