14 December 2012 | International Solidarity Movement, Occupied Palestine

Israeli soldiers occupied the home of a family in the village of Huwwara, south of Nablus, for three days, between Sunday 11th and Tuesday 13th December. Prior to occupying the home, the soldiers h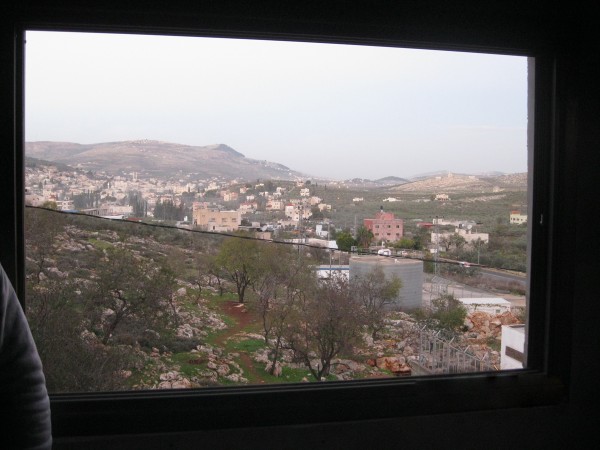 ad entered into the house twice.
Family members living in the house recounted how soldiers came there on Sunday morning at 4:30am, jumped the gate and entered their home. They gave no reasons for their intrusion and they did not provide any information on the length of their stay there or on the nature of their activities within the house. The family of nine persons, including four children, were forced to stay on the ground flour of the house during the three-day occupation, and were ordered to keep the front gate open. To feed their animals, kept on the upper floor of the house, they had to ask permission from the military and were accompanied at gunpoint by soldiers.
The village of Huwwara is surrounded by the illegal Israeli settlements of Itmar, Bracha and Yitshar, and is close to the Huwwara Israeli military base. In the last two decades Huwwara has suffered frequent attacks by settlers throwing stones, damaging cars and shooting gunfire at homes and persons of the village. Moreover, farmers have been stopped from cultivating lands and picking olives in areas near the settlements.