by Team Khalil
12 December 2012 | International Solidarity Movement, West Bank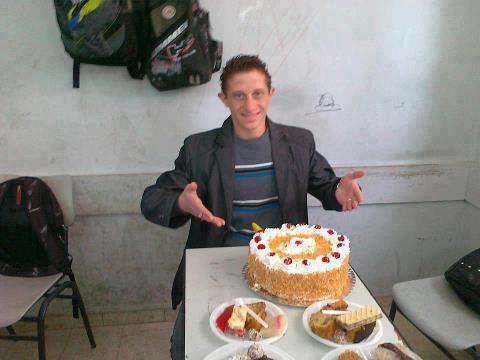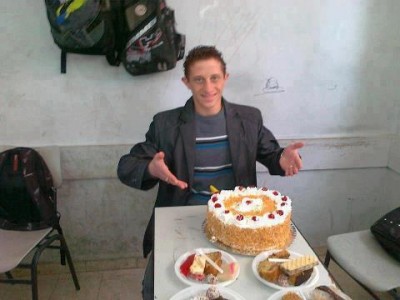 Palestinian youth Mohammad Ziad Awwad Salayme was shot dead on his 17th birthday in Hebron. Live ammunition was fired injuring another man and several journalists had to be hospitalised after being beaten on the street. Clashes between Palestinians and the Israeli Occupation forces erupted throughout the city and surrounding areas.
At around 7:30 pm on Wednesday 12 December 2012 a soldier of the Israeli army shot dead Mohammad Salayme, killing him with two bullets to the body and head in the Salayme neigbourhood of Hebron near to the Ibrahimi mosque. Mohammad had spent the day in school and was on his way to buy some cake for him and his family to celebrate his birthday, when suddenly his life was cut short. Another Palestinian man was shot with live ammunition and injured, he was taken to a hospital in the city. The Israeli military claimed Mohammad Salayme was carrying a fake gun, therefore shot him. Mohammad's father who rushed to administer first aid to his son said he saw no fake gun on him. Sound bombs, tear gas and rubber bullets were fired at Palestinians who tried to help the dying teenager.
The Israeli military closed off all the streets around the area where Mohammed was killed to prevent any journalists from reaching the incident. A car carrying four journalists was hit with several rounds of live ammunition and the journalists were stopped and forced from their car. The journalists, two from Youth Against Settlements, one from Reuters and one from Palmedia were forced to strip to their underwear in the cold evening air. The soldiers took their cameras and physically beat up the journalists resulting in them needing hospital treatment. A filmmaker who works for the Israeli peace group Btselem who lives close to the shooting was surrounded by 12 soldiers, beaten up and arrested. Officers from the District Coordination Office For Military Affairs informed local activists the cameras would be returned to them tomorrow after being checked for evidence.
The Israeli military flooded the city with an enormous amount of soldiers who attempted to clear the streets in a very aggressive manner, throwing sound bombs into groups of remonstrating Palestinians, shooting tear gas and rubber coated steel bullets. This behaviour only antagonised the residents of Hebron turning the tense situation into outright confrontation as clashes erupted throughout the city. The areas of Salayme, Bab Al-Zawiya, Qtoun and Dar Al Binzaid all echoed to the sound of live ammunition, concussion grenades, tear gas and rubber coated steel bullets. Clashes were reported in the nearby city of Yatta and in Dura.
Tensions in Hebron are rising as the Israeli occupation forces are using increased levels of violence in the city ever since the recent Israeli assualt on Gaza. Hamdi Alfalah was killed on November 20th and many people have been injured. Hebron will see another funeral on Thursday 13th of December.
Team Khalil is a group of volunteers of International Solidarity Movement based in Hebron (al Khalil)