by Joseph
23 April 2012 | International Solidarity Movement, West Bank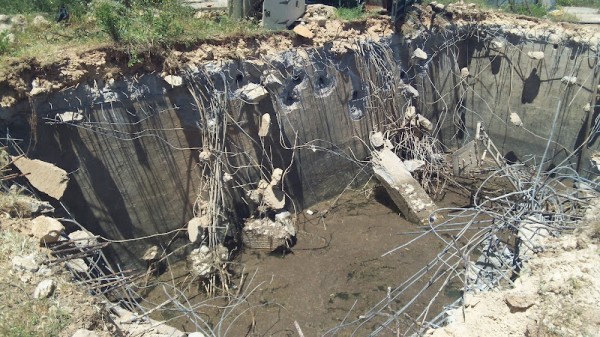 On Monday April 23, 2012, the Israeli occupation forces destroyed four water cisterns outside of the city of al-Khalil (Hebron). Two of the destroyed cisterns were located in the Abweire area, a small agricultural neighborhood of 400-500 residents northeast of al-Khalil. The other two cisterns destroyed were located in Hal-Houl, south of al-Khalil. The demolitions came just one week after another four cisterns were destroyed in the Meshroona area south of al-Khalil.
Palestinians in these areas, who are located in Area C, are forced to depend on rain water cisterns for their crops and livestock because of unequal distribution of water resources to surrounding illegal, Zionist settlements. The destruction of such cisterns is part of a calculated strategy of forced displacement and ethnic cleansing in occupied Palestine. According to the Israeli organization Diakonia, water cistern demolitions over the past two years have directly affected almost 14,000 Palestinians, among whom several hundred have been forced to leave their homes because of lack of water. International law forbids the targeting of structures essential for the survival of the civilian population.
The day after their water cistern was demolished, activists with ISM visited members of the Ashfour family in Abweire in order to talk and survey the damage. The occupation forces did not stop with removing the top of the cistern, but actually smashed the sidewalls, rendering the structure totally useless. The occupation forces came without warning in four jeeps, an armored personnel carrier, an armored bulldozer, and another armored earth-wrecking machine, along with personnel from the Israeli permits and construction offices. They claimed that the cistern was constructed illegally, without the necessary permits, and began to destroy the cistern.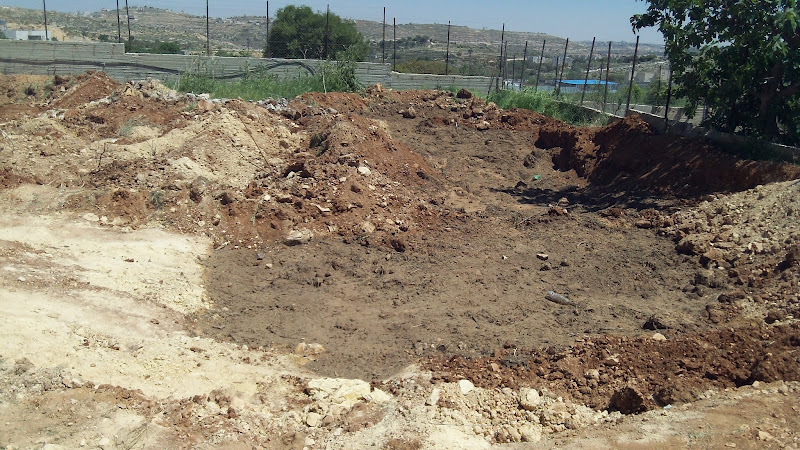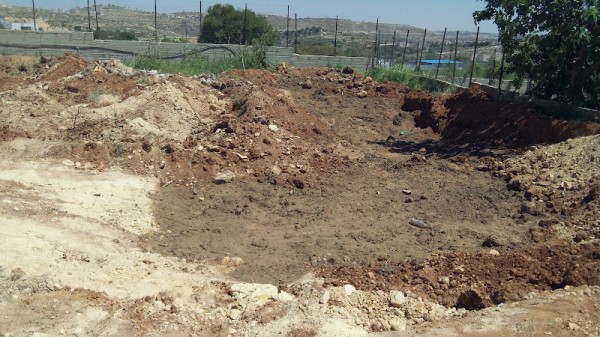 Within an hour the Ashfour family's hopes for irrigating their crops lay in ruins. According to Hisham Ashfour, the cistern had been built almost ten years ago and served not only his family but about fifty people in his neighborhood. The other cistern destroyed in Abweire was also rendered completely unusable, having been filled in with dirt by an Israeli bulldozer.
Joseph is a volunteer with International Solidarity Movement (name has been changed).