by Nathan Stuckey
30 March 2012 | International Solidarity Movement, Gaza
Sometimes, the more things change the more they stay the same.  On March 30, 1976 during protests against the confiscation of Palestinian land, Israel killed six protesters, injured over one hundred and arrested hundreds more.  This was the first Land Day.  Every year for the last thirty six years Palestinians have commemorated the heroism of those protesters and reiterated their attachment to their lands.  This year was no different.  This year protests occurred in over eighty countries, thousands of people tried to march to Jerusalem.  Almost everywhere whoever was in power tried to prevent these marches.  Gaza was no different from everywhere else.
Today's protest began at a gas station south of Beit Hanoun.  Thousands of people gathered for the protest, many of them made it obvious that they wanted to march to Erez, and, God willing, on to Jerusalem.  Rows of police prevented this.  On a stage speaker after speaker spoke of resistance and return.  Off to the side, tires burned, youth on top of a billboard rhythmically pounded on it, demanding to go to north toward the border.  The police were having none of this, armored, carrying Plexiglas shields and batons; they stopped anyone who attempted to push north.  For three hours thousands of people stood under the sun in honor of Land Day.
At about four o'clock we were told that some people we know had moved past the police lines that were preventing protesters from reaching Erez.  The Israeli army was firing on the demonstrators.  Live bullets from soldiers ensconced in concrete towers embedded in a giant concrete wall shooting at protesters on the narrow road to the border.  That is a constant in Gaza, all protests are met with live bullets.  We set out to Erez to see the situation.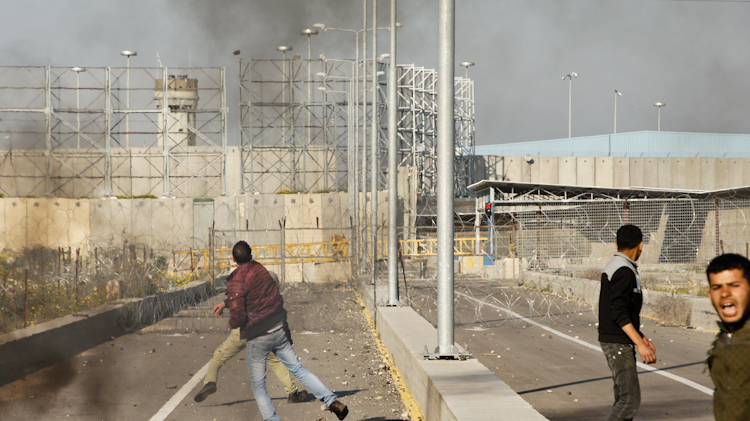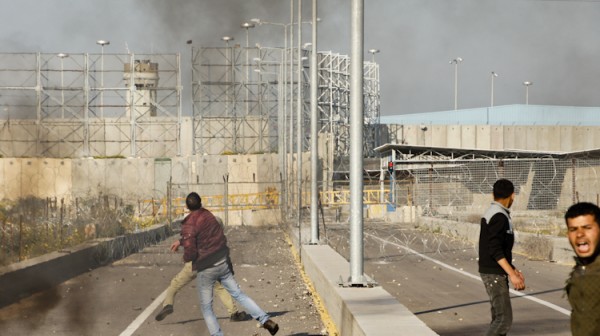 We arrived at Erez at about five o'clock.  There were a couple of hundred young men on the street leading to the border.  They were blocked from coming close to the massive concrete wall in which the soldiers hid by a fence of razor wire.  Israeli soldiers shot at young men burning tires and throwing stones.  None of the stones made it within a hundred meters of the concrete towers, but that did not stop the Israelis from using deadly force, their bullets smashed into body after body.  One young man, Mahmoud Zakot, 20, from Jabalia was killed.  Thirty one others were injured.  There were no ambulances.  Young men would be shot, their friends would carry them to waiting motorcycles, the motorcycles would roar off to take the injured to ambulances waiting by the checkpoint behind us.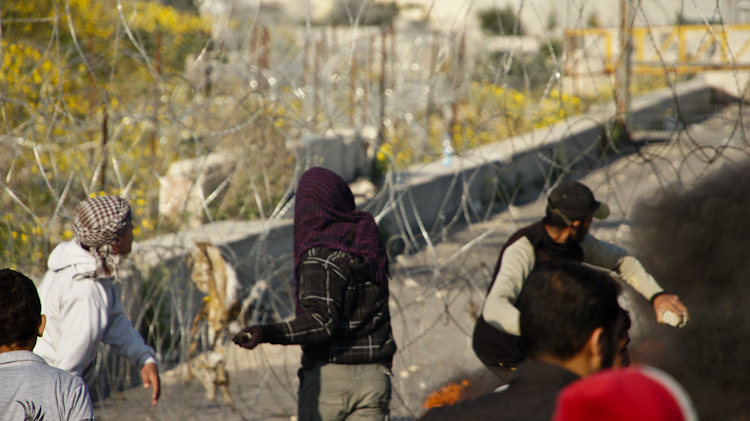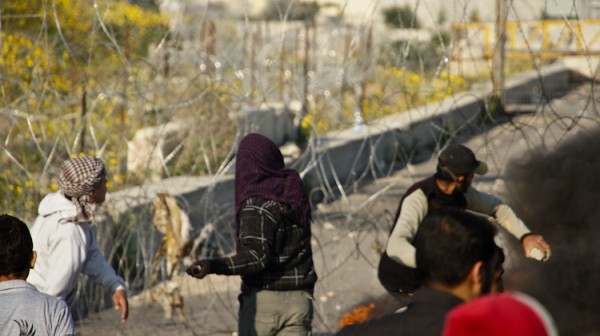 The young men were not deterred by the gunfire.  They had come to Erez to protest forty five years of occupation, sixty four years of dispossession, no one had any illusions about how Israel dealt with protests in Gaza with bullets.  Young men would move forward with whatever they could light on fire and leave it in the razor wire which blocked the road.  Other young men would try to pull the razor wire out of the way so that we could advance toward Jerusalem.  Bullets would ring out; young men would fall into the arms of their friends and be put on motorcycles for the trip to the hospital.  While the Israeli's shot them the young men chanted, "The doors of Al Aqsa are made of iron" and "We are going to Jerusalem, martyrs in the millions".  Freedom is more valuable than life.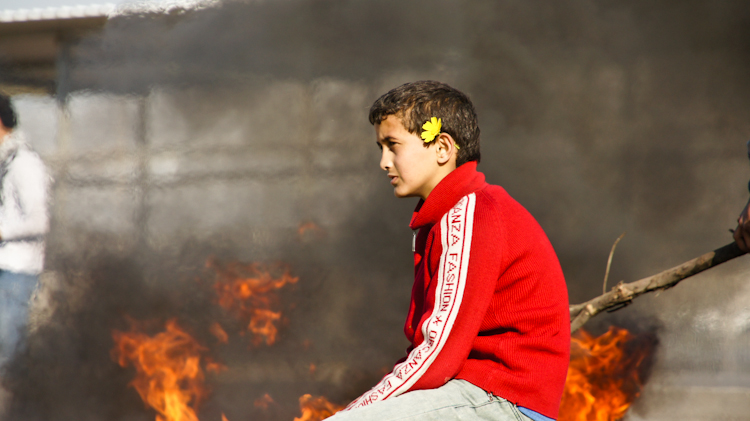 We did not reach Jerusalem today.  We remember though, and we are grateful, that Jerusalem is not Lifta and is not Jarash, Palestinians still live there, it has not been ethnically cleansed.  We will be back on May 15, in commemoration of the Nakba, we will return on June 5th to commemorate the Naksa, we will return to this border until the occupation disappears.
Nathan Stuckey is a volunteer with International Solidarity Movement.