by Paige and Mira
31 March 2012 | International Solidarity Movement, West Bank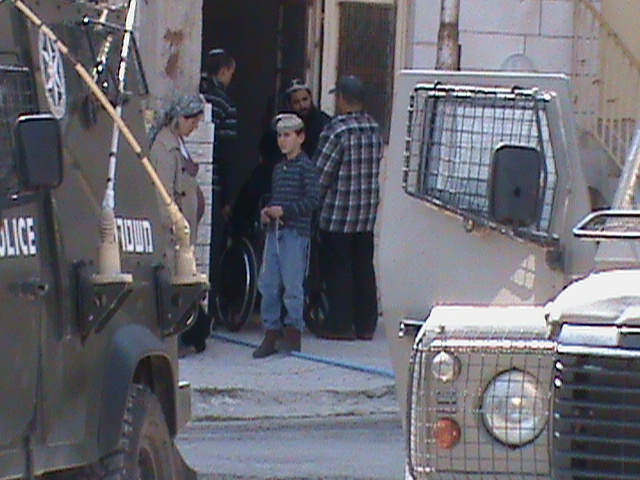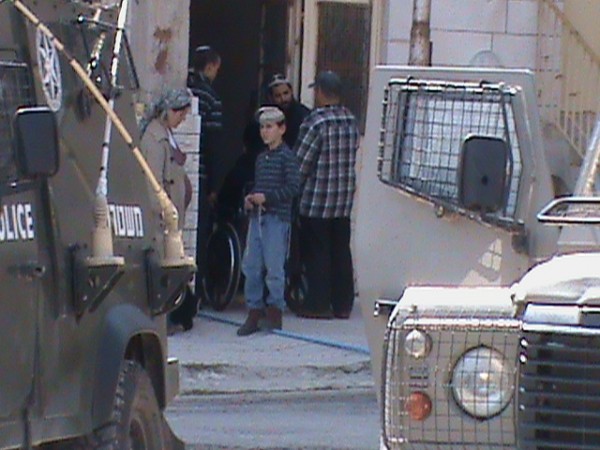 Early Thursday morning approximately fifteen to twenty settlers occupied the house of the  Abu Rajab family on Shuhada street near the Qeitun checkopint in Al Khalil (Hebron).
The settlers entered the house under the protection of the Israeli army and border police who blocked off access to the house and prevented Palestinians from passing by the streets while settlers moved freely.
Throughout the morning settlers continued to enter the house carrying food, pots and pans, cases of alcohol and other household supplies while internationals and Palestinians attempting to come to the aid of the Palestinians still inside the house were violently kept at a distance by the army and border police.
All non-settlers, including children from a nearby boys and girls school were prevented from walking on the street in front of the house, and were forced to take a long route home through Qeitun checkpoint.
In the past months the  Abu Rajab family already has dealt with a lot. Among the many house raids that took place, where the 25+ people living there were evacuated for several hours, were two severe cases. Three months ago the left side of the house was taken over by soldiers, access forbidden ever since, forcing all the residents to live in the right part. About two weeks ago the soldiers also took the roof, damaging the water supply, which caused a leak that the family was not allowed to fix.
The illegal colonists claim that they have bought the house, a claim often made by settlers illegally occupying a Palestinian house. The location, on Shuhada street, is very much wanted by the Israeli settlers. MK Michael Ben Ari, from the National Union, showed the intent of the invasion when he stated, "It's time to reclaim all of the homes taken by the enemies in the City of the Fathers."
There are 8 Palestinians standing there ground. They have been in their house together with settlers for 3 days now.
Paige and Mira are volunteers with International Solidarity Movement (name has been changed).