1 February 2012 | Life on Bir Zeit Campus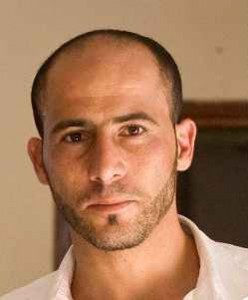 Martyrs are not numbers. It is essential for us and for supporters of the Palestinian cause to remember the stories behind the names and numbers.
For this reason, we offering this space as a platform where your voices will be heard regarding the first martyr the village of Nabi Saleh has sacrificed.
Write a message to Mustafa Tamimi's family here. We will collect, translate, and print them all into a journal which we will then present to Mustafa's family.
Let us not forget Mustafa.
On December 9th, 2011 a freedom fighter was ruthlessly murdered defending his village and the principles of freedom and justice which he fought and was previously imprisoned for by the Israeli occupation.
Mustafa Tamimi, the 28 year old resident of the tiny village of Nabi Saleh, was shot by an Israeli soldier who opened the back door of the armored jeep and fired a tear gas canister directly to his face from a distance of 3 meters.
Let us not forget Mustafa.
Villagers, locals, and other familiar activists remember Mustafa as one of the first to greet them in the village, before the popular protests started. He was the oldest of four brothers and one sister, and was engaged to be married the next month. He had the initial of his fiance tattooed on his chest, and was preparing to build another story above his parents' house to live with his future wife there, following the traditional norm.
Let us not forget Mustafa.
The Israeli army has never been held accountable to the murder of Palestinian civilians. It continues to act with impunity and demonstrates a complete disregard for Palestinian suffering. 10 days after Mustafa's murder, three Israeli jeeps surrounded his parents' house, and 25 soldiers got out with the pretense to check the license of the car outside, but with the intention to arrest Mustafa's younger twin brothers. Mustafa's father shouted at them that if any arrests were to take place it would be over his dead body. The soldiers left. Let us not forget also the army spraying skunk water, firing tear gas, arresting activists, and beating people up on the day of Mustafa's funeral.
Mustafa was killed on the 24th anniversary of the first Intifada, and the second anniversary of Nabi Saleh's popular resistance protests, which started after settlers from the neighboring illegal settlement of Halamish- built upon the village's land- further expropriated the main spring, al-Kaws.
Let us not forget Mustafa.
His murder only succeeded in strengthening the resolve of the Palestinians against occupation. Israel kills one, and a 100 rise up in his or her place.
We ask you to show your support and love to Mustafa's family by writing messages of solidarity addressed to them either through this link or to this email: lifeonbirzeitcampus@gmail.com. There are no guidelines to this, other than including your name and the city or country you are from.
Let us not forget Mustafa.