9 October 2010 | ISM Media
Beit Ummar, West Bank
Israeli repression of peaceful dissent continued this week, as a nonviolent demonstration in Beit Ummar was crushed in an explosion of violence and arrests.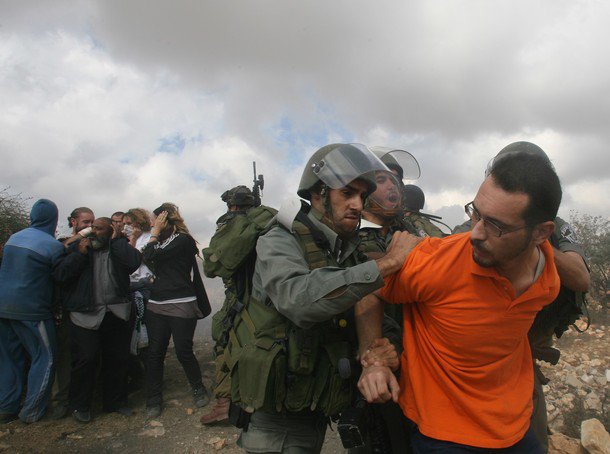 Beit Ummar, a city near Hebron, hosts weekly nonviolent demonstrations against the Israeli occupation. The nearby settlement, Karmei Tzur, has confiscated much of the city's land.
Palestinians and international activists gathered Saturday with the intention of walking towards the illegal settlement. The marchers were met by Israeli soldiers, who blocked off the demonstration route. Shortly after the marchers were obstructed, soldiers began throwing sound bombs. A 25-year-old Palestinian was arrested as the crowd began to disperse.
Soldiers then pointed to and began to arrest an Irish activist. A second international attempted to prevent his arrest, and both were pushed violently to the ground. An additional two international activists came to their side, and all four were pepper-sprayed. The debilitating effects of direct contact with pepper spray facilitated their arrests.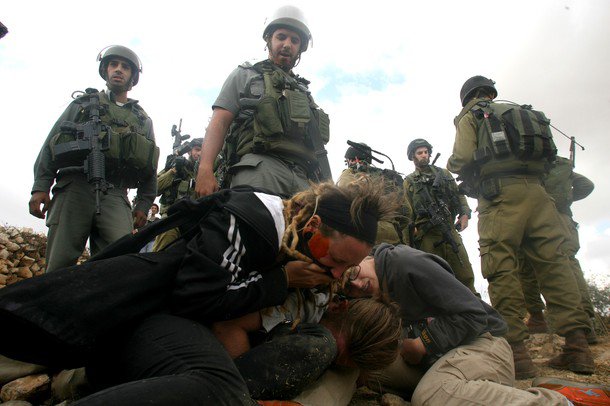 Shortly thereafter, three Palestinian youth (15, 16 and 17) were arrested by undercover Israeli police who had posed as Palestinian youth. Soldiers then dispersed the remaining crowd by firing barrages of tear gas. Journalists documenting this attack were threatened by the soldiers.
The arrested Palestinian youth were taken to the nearby police station, blindfolded, and forced to kneel. One teen's head was pushed violently into a wall.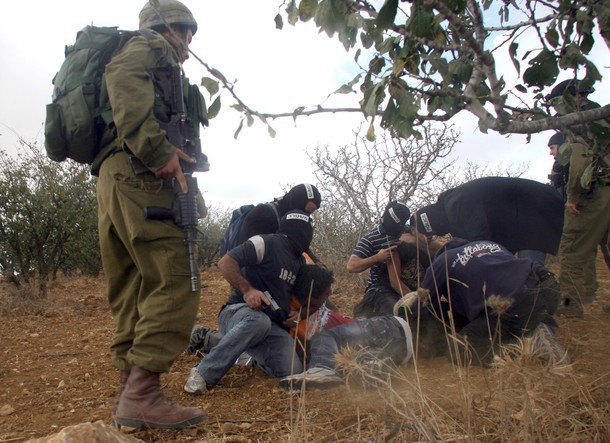 The four arrested internationals were also taken to the police station. One suffered extreme pain from the pepper spray and repeatedly requested for medical care, which was denied.
The internationals were then separated and interrogated. They are charged with violating a "Closed Military Zone" order, although soldiers didn't produce any such order before the activists were arrested.
After ten hours, three of the international activists were released. The activists continue to suffer from the effects of direct contact with pepper spray, and one is covered in bruises.
The fourth international activist remains in prison and will face trial on October 10th.