23 September 2010 | ISM Media
On the morning of Tuesday 22 September a privately-hired Israeli settler security guard shot and killed a Palestinian man in the neighbourhood of Silwan in Palestinian East Jerusalem (Al-Quds). The killed man, Samer Sarhan, was aged 32 and had five children.
Eyewitnesses say the shooting followed a verbal disagreement between Sarhan and the security guard.
Palestinian outrage at the murder precipitated a general strike in the Silwan neighbour, with hundreds of people gathering in the street, chanting and shouting "Allahu Akbar". Hundreds of Israeli police, border police and soldiers occupied the area in anticipation of the funeral. Silwan residents created makeshift roadblocks trying to slow down forces entering the area. Some youths threw stones towards the occupying soldiers, exasperated by the impunity with which settlers are allowed to shoot at Palestinians. They set fire to one Police vehicle.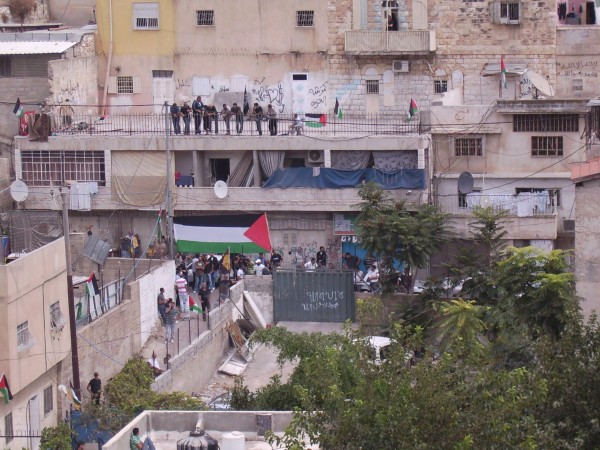 The funeral procession left the Al-Aqsa Mosque and soon came under fire from Israeli settlers living in their outposts around East Jerusalem. Mourners at Sarhan's burial found themselves confined inside the Bab al-Rahma cemetery, the exits blocked by the Israeli authorities. The border police then proceeded to open fire with tear gas canisters at the trapped people, the gas inducing severe breathing difficulties in some cases.
The private security guard was released on bail the day after the killing. Silwan resident Abu Nasser said: "We are sure that the murderer will not be punished and perhaps even be given a medal for his crime."
Israeli and international activists joined the Palestinians in solidarity, documenting the police's and soldiers' activities throughout the day, hoping to discourage human rights abuses with their presence. Some activists volunteered at the Wadi Hilweh Information Centre, helping produce Hebrew and English-language media updates.
One international activist commented: "the brutal occupation and illegal demolition of houses in Silwan was inevitably going to lead to this kind of situation with the settlers, who are heavily armed. It's unbelievable: they're kicking people out of their homes to build car parks. Classrooms and roads have collapsed into the ground because of subterranean excavation. It's archaeological terrorism."
Silwan is a neighbourhood of around 45,000 in Palestinian East Jerusalem. A small number of Israeli settlers have moved there, occupying Palestinian houses or living in the illegal Beit Yonatan settlement building. There are currently twenty-two houses with outstanding demolition orders – prohibited by international law. An archaeological theme park has begun excavating beneath a large area of Silwan; this has already caused land to collapse.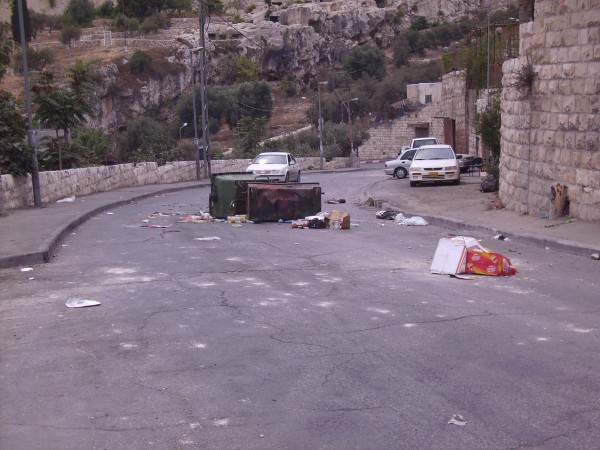 News on Silwan can be followed at the Wadi Hilweh Information Centre.