18 August 2010 | Vittorio Arrigoni, Electronic Intifada
Gaza's kids truly are record-breakers. They survived Israel's 2008-09 winter invasion and every day they put up with a state of war during a so-called ceasefire. Smeared in blood, they've crawled through the rubble of shelled buildings, taking care of younger siblings, and tending to languishing parents, often emerging from under the remains of their own beds.
More than half of Gaza's population are children. Though none of them has ever voted for Hamas, they're the designated targets of Israel's military operations and more generally, of the siege imposed upon Gaza. They're resilient children, standing up against a multitude of ailments and obstacles. According to a recent report of the Palestinian Medical Relief Society, 52 percent of Gaza's children are anemic and suffer from serious nutritional problems due to the insufficiency of phosphorous, calcium and zinc in their food. The rate of respiratory illnesses they suffer is also cause for concern.
Gaza's children suffer from psychological disorders, the consequence of enduring Israel's attacks and siege. Their memories of dismembered bodies and burning buildings are indelible traumas that make them anxious and depressed, insomniac or incontinent. They live in overcrowded spaces without recreational areas. In the same streets where they now play, they remember having seen live flesh burning or rotting bodies. Missiles, destruction and death are evoked in their drawings whenever you hand them a blank piece of paper.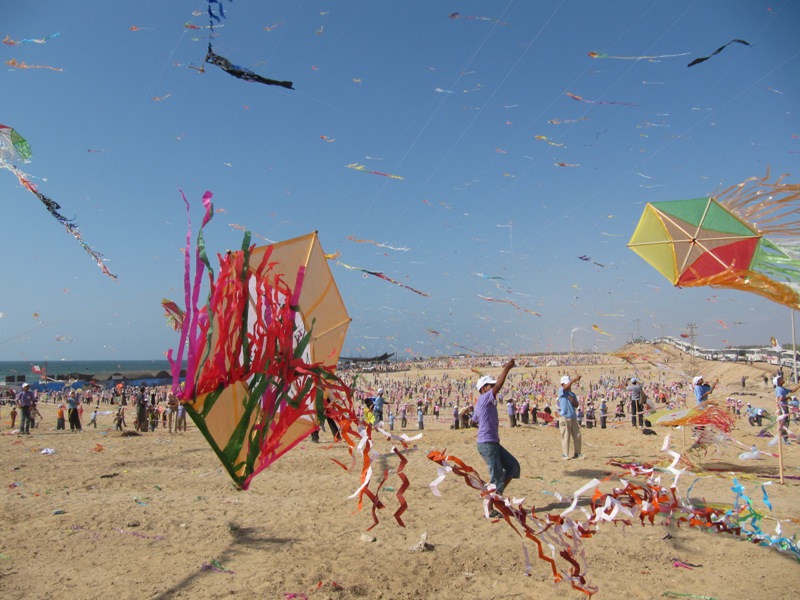 If the right to play is a luxury here, the right to an education is denied. Besides toys and medicine, Israel has also blocked the entry of elementary school textbooks. Unlike the majority of Israeli children, Gaza's children suffer from hunger and poverty. I see them every day pushing ploughs in the fields, or rummaging through the garbage bins, looking for recyclable material. In the unbearable heat of this damp summer, they sit atop mule-drawn carts, overloaded with bricks and stone blocks recycled from shelled buildings. Alternatively, you can find them at street crossings selling trinkets, their gazes like those of tired old men, unable to dream of green courtyards, soccer fields and ice cream vans.
It's not hide-and-seek they're playing when they disappear underground in the Rafah tunnels; risking being buried alive, they're the workforce that's most economically and physically viable to smuggle goods that would otherwise never make it onto the shelves of Gaza shops.
Jasmine Whitbread, Director General of Save the Children explained that "Gaza's children are hungry on account of the considerable difficulties met by the entry of food into the area. They're dying because they cannot leave Gaza and receive the medical attention they so urgently need. Hundreds of thousands of children are growing up without an adequate education because scholastic buildings were seriously damaged. Due to the restrictions on the access of building material, those buildings can't even be fixed. Children pay the highest price for the siege."
Besides advertising such neglected data, it's worth drawing attention to the fact that the Gaza Strip's children have just broken two Guinness book records in seven days. On Thursday, 22 July in the space occupied by the remnants of Gaza's airport — destroyed by the Israeli Air Force in 2001 — the UN agency for Palestine refugees (UNRWA) organized a summer camp for more than 7,200 children who each bounced a basketball simultaneously for five minutes. A few days later, on 29 July, Gaza's children also registered the record of the greatest number of kites flown at the same time.
On the beach of Beit Lahiya, in northern Gaza near the boundary with Israel, the sky was adorned by thousands of multicolored hexagons, a vivid metaphor of the freedom craved by Gaza's youngest citizens. More than seven thousand children flew their kites, doubling last year's official record.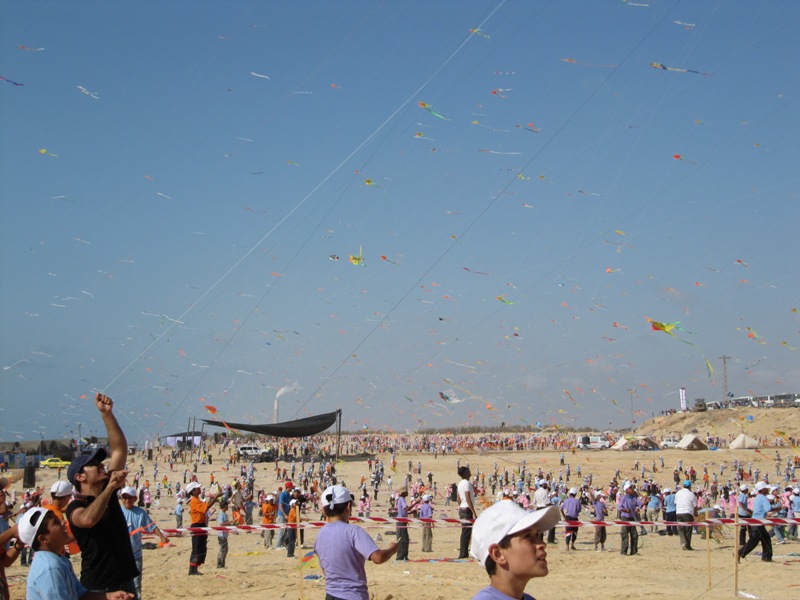 At the end of the day, John Ging, UNRWA's chief of operations in Gaza, said that "Breaking two world records in just one week is in itself an astonishing achievement. This is a demonstration of what Gaza's children can do, if only they're given the chance. These kids are exactly like all others the world over; they wish to live a normal life, far removed from the adversities they're forced to face, day in, day out." Ging concluded: "This day of celebration is an expression of a request for freedom on the children's part."
Unlike the basketballs used in Rafah, the kites flown over Beit Lahiya were not industrially produced, but handmade by those same children who then released them into the sky. Some were brightly decorated, while many proudly wore the colors of the Palestinian flag. It was like a scream of resistance in visual form, flying in front of the Israeli surveillance towers only a few hundred meters away.
After the kite flying event was officially registered as a new Guinness world record, an Israeli warship appeared on the horizon, slowly advancing towards the coast of Beit Lahiya. It was a cruel reminder that recreation time was over.
——–
Vittorio Arrigoni has worked as a human rights activist for more than a decade. He lived in Gaza until September 2009. As an activist with the International Solidarity Movement and freelance journalist with the Italian newspaper Il Manifesto he has provided eyewitness accounts for the world to read and is author of the book Gaza: Stay Human.
This essay was translated from Italian by Daniela Filippin.