On the evening of December 1st and the morning of December 2nd, hundreds of Israeli settlers attacked Palestinian homes and cars, burnt Palestinian property, desecrated mosques, intimidated Palestinian residents while insulting Islam.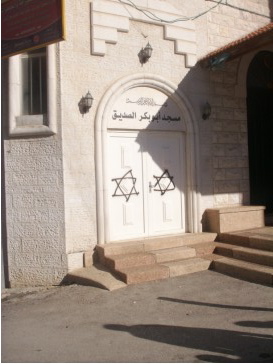 At approximately, 8pm, over 100 settlers attacked the town of Burin, shooting and throwing rocks at Palestinian houses. One house, the home of Khalib Kasam, next to Road 60, was surrounded by settlers who attacked the house, damaging solar panels, while Israeli soldiers stood by on the street, failing to intervene.
Israeli soldiers instead, attacked Palestinian residents who gathered behind the besieged house, firing tear gas and rubber bullets at the unarmed villagers. The soldiers momentarily detained one settler, before releasing him.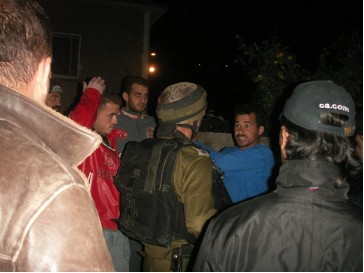 Shortly after, settlers amassed in front of Huwarra checkpoint, blocking the main passageway to and from Nablus. Later that night, the villages of Yatma, Sinjil, Turmosayya, Assawiyah, and Qabalan were attacked. Settlers slashed the tires of more than 15 Palestinian cars, broke windows on a Palestinian owned tractor, and spray painted a star of David on at least one car.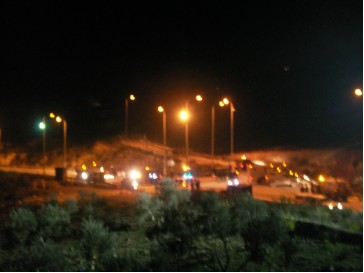 In Turmosayya, Assawiyah, and Sinjil, settlers vandalized mosques, painting more stars of David and writing "Muhammad is a pig" and "death to the arabs". In Qabalan, 100 bundles of hay were burnt by settlers. According to one villager, this was one family's food for their sheep for the whole year, "they just killed a whole family".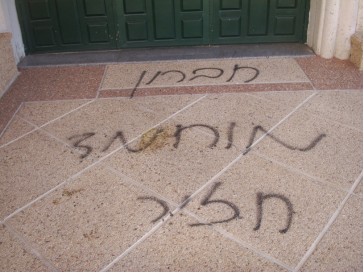 It is believed that the rioting in the northern west bank was done in response to rumours that the Israeli military might evict settlers from a stolen building in the West Bank city of Hebron, ironically called the "peace house". The settlers have been ordered to evacuate the house by the Israeli Supreme Court.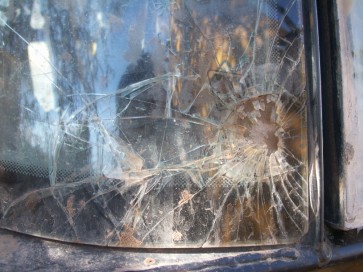 It seems that these latest incidents are a pre-emptive show of force by the "price tag" campaign, in which settler extremists have stated that they intend to respond to any Israeli governmental actions taken to curb settler theft and violence, by attacking Israeli forces and Palestinians.