Neta Golan, arrested leaving Gaza on the 22nd December through Erez crossing, has been released today by Israeli police following her second appearance in court in Kiryat Gat.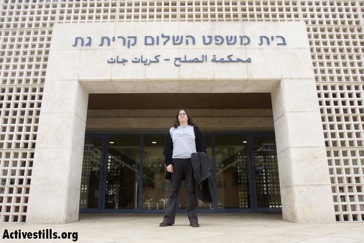 She was not charged and was released without bail. Neta Golan was kept in isolation for the duration of her time in prison, but had this to say;
"I left Gaza under Israeli siege to another Israeli prison in Kiryat Gat. Yet in Kiryat Gat, while I did not have freedom, I was given food, including bread and dairy, and the cell I was kept in though dirty and cold had electricity. The Palestinian people of Gaza do not have these things due to the Israeli policies of collective punishment."
After successfully breaking the blockade with the Free Gaza Movement, Neta Golan spent three days in the Gaza Strip observing the effects of the Israeli siege on Gaza. She visited schools, hospitals and farmers who's lives have been devastated by Israel's policies of collective punishment.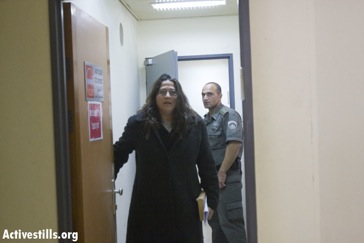 Upon being arrested Neta Golan stated;
"How can an act against the collective punishment of over 1.5 million people be a crime? The policies of the Israeli State towards the people of Gaza is the real crime".
Neta Golan is one of the co-founders of the International Solidarity Movement which was nominated twice for a Nobel Peace prize. She has actively resisted the occupation, participating in hundreds of demonstrations against the wall and the illegal settler roads. She is married and lives in Ramallah with her Palestinian husband and two children.