Explanation of the "Deleuzian" Israeli Occupation Forces (IOF) Strategy.
The siege on 'Ein Beit Al Ma' refugee camp continued until noon on Friday, July 20, 2007 when the Israeli Occupation Force completely vacated the West Bank city of Nablus. International human rights activists who had been in the camp since 9:30am discovered a system of holes the IOF had blown through the walls of the refugee camp homes.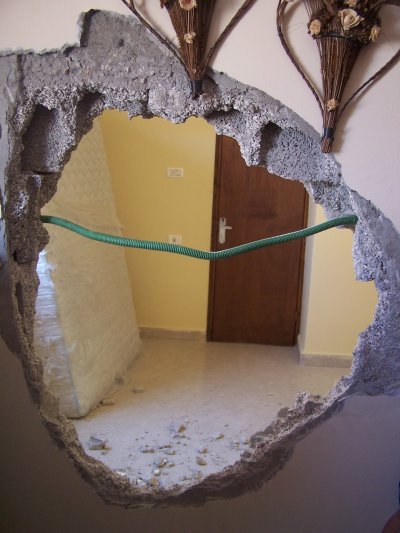 The IOF destroyed walls of numerous homes, labeling the holes in order to allow soldiers to move through the refugee camp without entering the streets. This systematic tactic of collective punishment traumatized many of women and children who woke up to their homes being invaded and destroyed by the IOF. Internationals took still-photos of three homes connected by two partially demolished walls. They documented broken windows linked to holes in the walls of adjacent homes.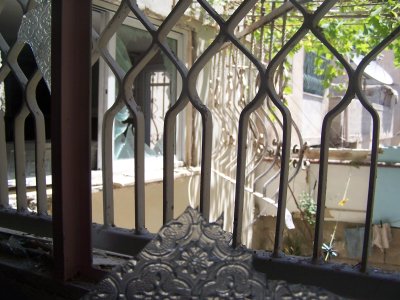 When the IOF entered each of the homes, they immediately forced all those present into a single room and compelled them to stay there while their homes were occupied and used to link civilian homes in the military operation. Many homes had significant damage not only to their windows and walls but also to their personal affects.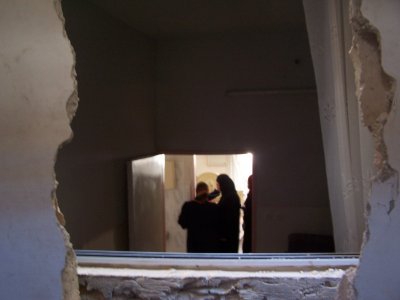 One woman told the international human rights activists that the IOF soldiers asked where her husband was. She told them that he was not home because he worked in Nablus Municipality. She said she asked them who they were looking for and they replied they were looking for everyone because everyone is Hamas.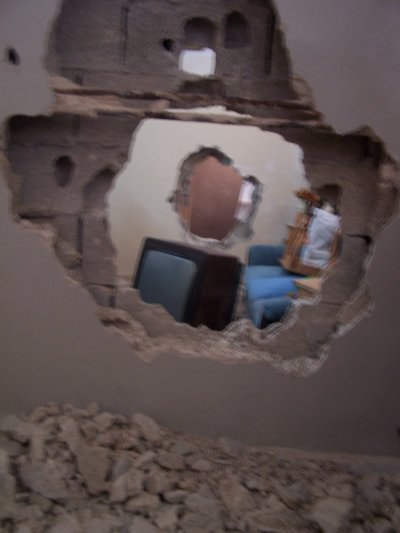 Another woman sobbed as she told an international human rights activist that 20 or more soldiers remained in her house for two hours. "They brought sandwiches. They destroyed my home and then they ate their lunch," said she. "My children were so scared they hid under the bed in the room we were forced into." The mother was allowed to leave the room in which her children hid only to serve water to the soldiers occupying her living room.
The IOF occupied a total of nine homes all of which were connected by this system of holes in the walls and broken windows. Activist found the residents in a complete state of shock and despair thanks to the morning's invasion.