New Palestinian Play in an Old Israeli Prison
FOR IMMEDIATE RELEASE
8 April 2007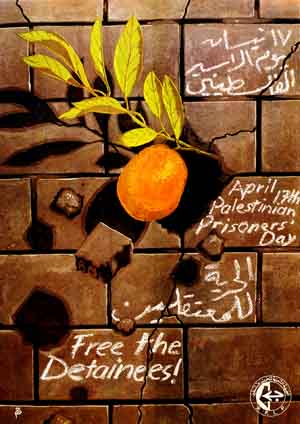 JORDAN VALLEY- Moans from Palestinian prisoners from their torture cells will be heard from the beginning of the show. Checkpoints, army tents, and dungeons will set the scene as insults are slung about by "Israeli security", shocking the audience as they enter the prison the same way the Israelis left it.
"This is going to be the first performance of its kind in a place like this," said Wasfi Tayeh, the leader of a local theatre group in al-Far'a refugee camp in the northern West Bank. "The cells, torture seats and rooms of interrogation are still as they used to be," says Tayeh, who will reproduce the atmosphere of a functioning Israeli prison.
The play, "Martyr Palestine," is being organized by the Palestinian Prisoner's Club in honor of Prisoner's Day. The dungeons, where the stage will be set, were built during the era of the British mandate and later were transformed into the "Young Leaders preparation center," known as the Salah Khalaf Center, named after one of the prominent leaders of the Palestinian revolution.
Center manager Marwan Wishahi said that "the project is compatible with the educational and modern mission of the center, which aims to maintain the history of this place as a witness to acts of killing and torture. "Martry Palestine" is a connection between the place and what used to happen in it."
The play will be presented to an audience of 300 people, including a fact-finding delegation from the UK.
Dungeons open at 11am on Tuesday, April 10th at the Salah Khalaf Center in al-Far'a refugee camp.
For more information, contact:
Fathy, 0599-352-266
Morsheed, 0599-716-987
ISM Media Office, 0599-943-157