By Diana Khwaelid
Qasra village – 12/10/2023
On the evening of Wednesday 11-10-2023, a group of extremist settlers stormed the village of Qusra,
north of Nablus, and attacked Palestinian citizens. The settlers were working with the protection of the Israeli occupation army.
Palestinian youth from the village came out to try and defend from the attacks of the settlers and the Israeli army. Settlers immediately began shooting in the direction of the young Palestinians, which led to the injury of 8 Palestinians, two of whom died immediately afterwards. Two others of the injured died soon after in hospital.
The four Palestinians who died as a result of confronting settlers and defending the lands and residents of the village, are martyrs Moaz Odeh, Hassan Abu Sorour, Musab Abu Rida, and Abu
Sorour.
The settlers also attacked the funeral procession of the martyrs on their way from Salfit hospital to Qusra, near the Alsawya junction in Salfit and near Qiblan again. Here, the Israeli occupation forces also fired gas canisters and live bullets directly at the Palestinians on their way to mourn the four martyrs from the village. This led to the killing of Secretary of the Fatah movement in the village martyr Ibrahim al-Wadi and his son Ahmed al-Wadi, 25 years old.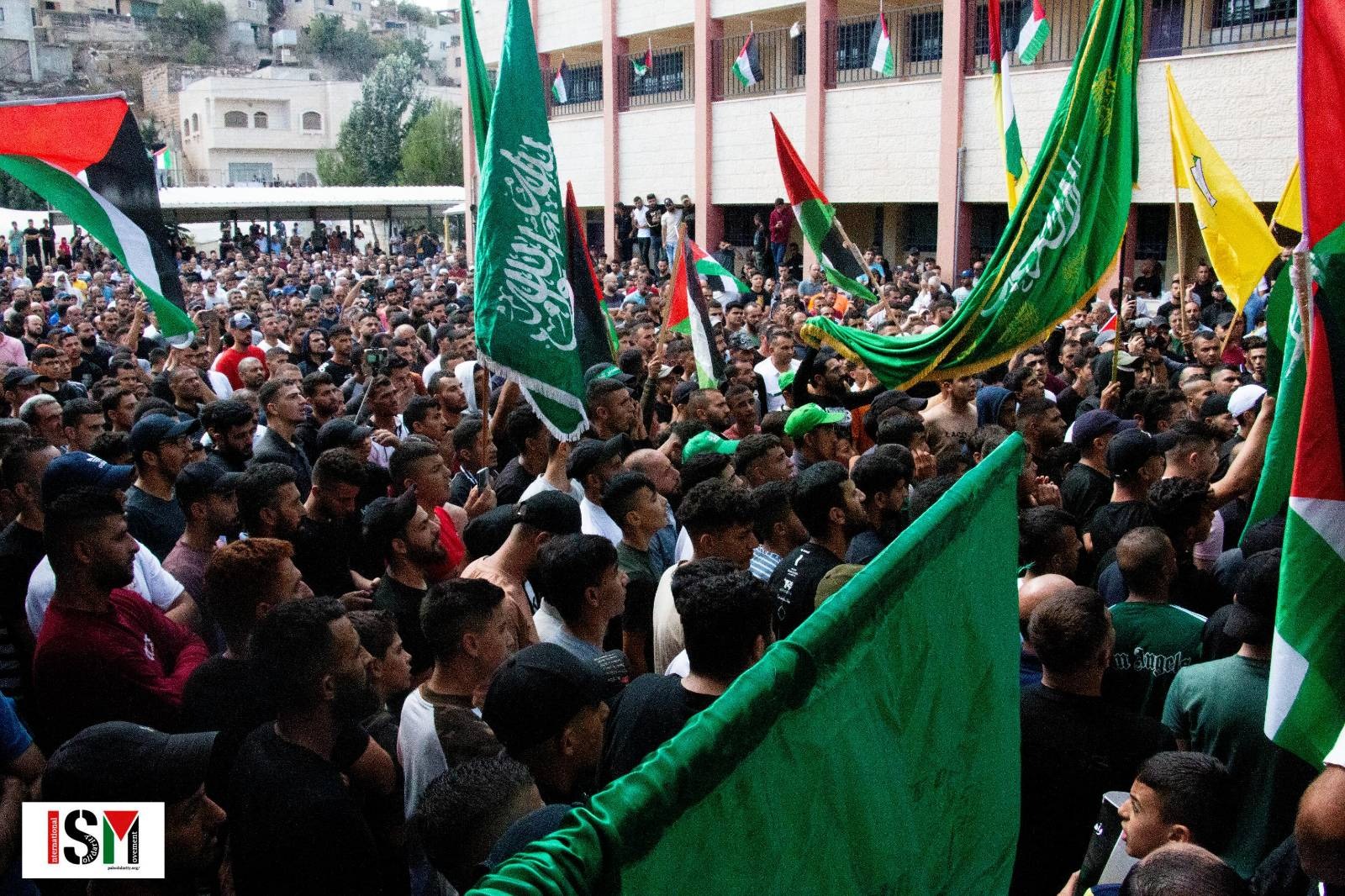 The village of Qusra reached 6 martyrs in less than 13 hours.
The martyr Ibrahim al-Wadi and his son Ahmed, are among the most prominent Palestinian activists in
the village, and they have always been in the front lines of resisting the occupation and the settlers. They had been arrested in the past by the Occupation forces because of their political activity against the occupation.
Hundreds of Palestinian citizens participated in the funeral of the six martyrs of the village of Qasra.
Mass popular anger is palpable in the village and in all of Palestine at the continued occupation of committing its crimes against the Palestinian people, whether in the West Bank or Gaza.