Following the killing of an Israeli settler in Hebron on Monday 14 August, there has been an increase in the threat and use of violence by Israeli settlers in Masafer Yatta.
On Tuesday, three settlers from the illegal Israeli outpost of Avat Ma'on arrived in the village of Tuba with their flock, and got provocatively close to the house of a Palestinian family while they were also out with their own flock. Two brothers from the family confronted them and told them to leave their land. In response, one settler pepper-sprayed one of the two brothers, as well as his elderly mother and father. ISMers arrived at the scene minutes after the attack had ended and the settlers had left.
On the same night, settlers gathered near the Palestinian village of Susya, where two ISMers were providing protective presence. One settler arrived to the village on a horse and terrorized the villagers by firing a single shot with his gun, while shouting to the Palestinians that they must leave the area.
In the meanwhile, masked settlers from the illegal outpost of Avat Ma'on tried to sneak in the Palestinian village of At-Tuwani. The attack was deterred by a large presence of Palestinian and international activists with torches, who identified one of the assailants as he was descending a hill.
On Tuesday morning, a settler drove his car into a Palestinian car, where a man and two children were travelling. Five ISMers arrived at the scene shortly after, as the settler had fled the scene, to provide protective presence to the victims, as the army and an ambulance arrived.
In the meanwhile, Palestinians in Masafar Yatta are fighting a legal battle to prevent the school in the village of Fakhit from getting demolished by the army.
According to local activists, the demolition is likely to occur some time in the next few weeks.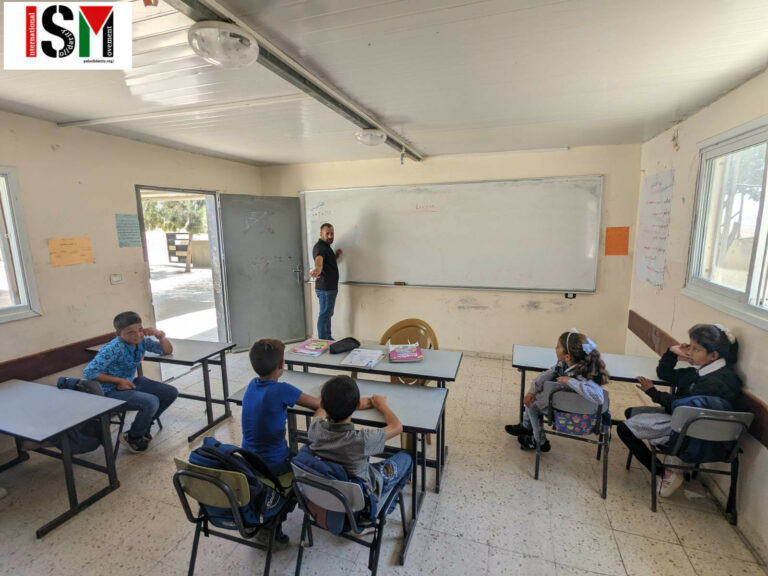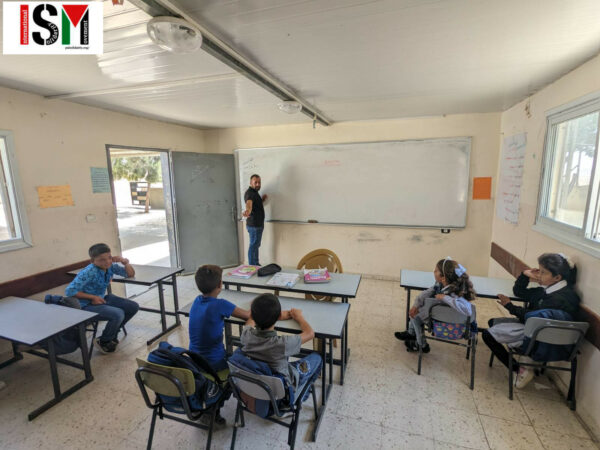 Mahmoud, an English teacher at the school, explained why the army is targeting it: "This is the only secondary school in the firing zone. They know that if they demolish it, dozens of families will be forced to move to [the nearby city of] Yatta if they want their children to continue studying"
"But we the teachers will not stop working" – he continued. "If they demolish the school, we will put up tents and teach in the tents. And if they confiscate the tents, we will teach under the sun, if necessary".