Amjad Nashat Abu Alya, 16, was killed by Israelis on Friday 29 during a demonstration in the village
of al-Mughayyer. Amjad died in a hospital in Ramallah after being shot in the chest. Eyewitnesses
said he was running to safety after throwing stones when a settler shot him in the back. He is the 7 th
killed in the village.
On Friday, Palestinians gathered in al-Mughayyer and walked towards the edges of the village, to the
main road used also by settlers. The situation heated up when armed settlers arrived and started
clashes with Palestinians. Soldiers of the Israeli Occupation Forces, who were watching, intervened
and started throwing gas bombs, to which Palestinians responded by throwing stones. The settlers
sided with the soldiers and were throwing stones and shooting on the crowd. There was heavy fire
by soldiers too, with stun grenades, rubber bullets and live ammunition.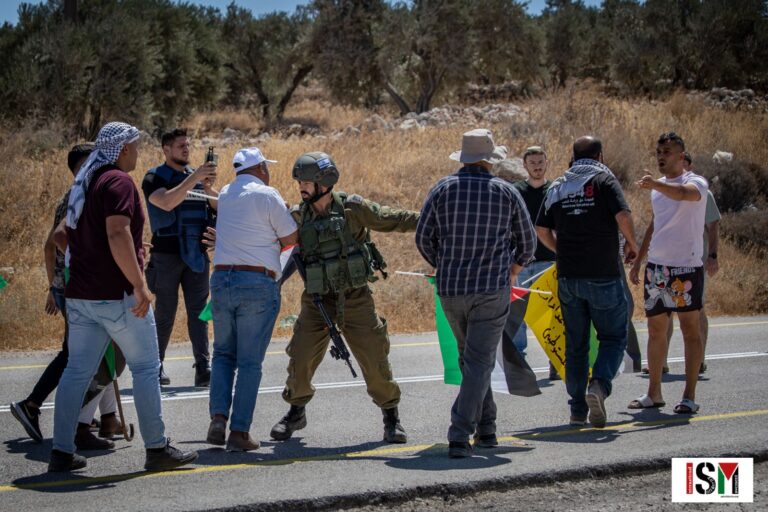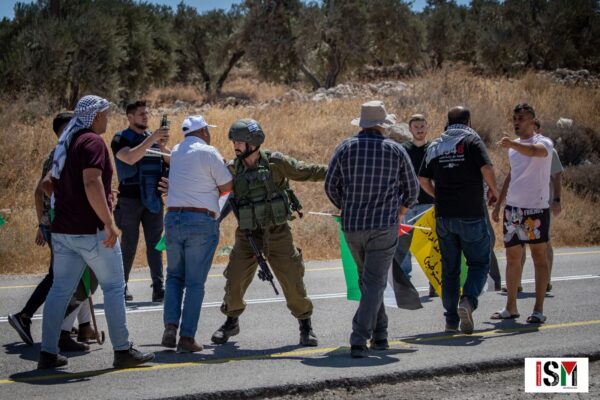 Rayan, 25, a second-degree cousin of Amjad, told the ISM that Amjad was a "normal" guy, but he got
"very emotional" and more involved in the fight when his cousin and friend, Ali Abu Alia (15), was
killed while observing a protest in 2020. "He was always the first to attend protests."
The day before the protest, Amjad had met with one of his friends who had just been released from
an Israeli prison and they decided to attend the protest.
Friday protests are held in many villages in the West Bank as resistance to the occupation. The
peaceful protests are violently met by soldiers and police, to which Palestinians, especially the young
ones, respond by throwing stones. The al-Mughayyer protest was attended by 300- 400 people
according to Al-Jazeera. Ten people were injured by gas, and other two by rubber bullets and live
ammunitions, according to Palestinian media.
Al-Mughayyer is surrounded by a military base and two illegal Israeli settlements: Adei Ad,
established in 1998, and the more recent Malachei Hashalom, from 2015. Villagers have been
protesting the expansion of this settlement. Things have recently exacerbated as settlers regularly
block the main road, a major artery needed for villagers' livelihoods. Settlers also broke in the village
on several occasions, set two mosques on fire, burned cars and did a major raid in 2019 with several
injured and a Palestinian killed.
According to Defence for Children International – Palestine (DCIP), part of an international NGO for
children's right, there have been 16 child fatalities in 2022.
"When the settler shot him, he did it with the intention to kill," Rayan said.
"We lost a young guy for nothing. The situation is terrible, and we have no hope. It is a common
thing for us to lose people to the occupation or have them in prison," Rayan said.
Amjed funeral was held on Saturday 30. Thousands attended the procession along the nearby
villages and gave farewell to the body.